"What products will I find inside the advent calendar?"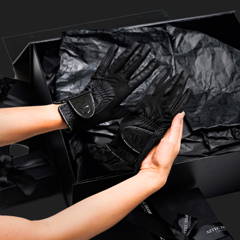 NEW! AD Pro-Grip Riding Gloves
The AD Pro-Grip riding gloves are a brand new technical riding product designed with performance and style in mind. Soft, lightweight mesh and non-slip fabrics combine to make an extremely comfortable fit and ensure a strong grip on the reins. Finished with branded monochrome edging and signature 'AD' logo secure velcro fastening - these gloves embody everything the modern equestrian wants and needs.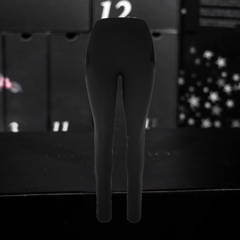 BEST SELLING! Aztec Diamond Riding Leggings
AD Signature Riding Leggings are a staple to any equestrian's wardrobe, this best selling product has become a staple in equestrian wardrobes around the world. Our double strength fabric provides a flawless full coverage, both in and out of the saddle. Other Features include; sculpting ribbed side panels, intensive elasticated core support, seamless side pocket with inner silicone grip for phone safeguarding and a subtle inner knee silicone gripping system. A show stopping gift perfect for any equestrian (or even yourself).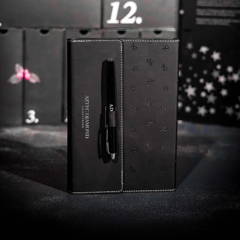 NEW! Equestrian 2021 Diary
AD have created the perfect equestrian diary to keep yourself and your horse in check! Specially designed to track your training, competition results and horses health whilst setting monthly goals and completing past month reflections - there are so many reasons to love this brand new product! This can come in either our Black or Pink Colour.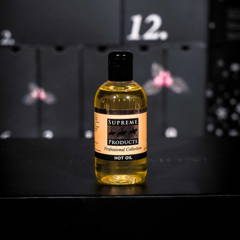 Supreme Products Hot Oil
Not just for Christmas…and not just for you! We have teamed up with Supreme Products to bring you the best selling Hot Oil from their professional collection! Not just used to remove grease and dirt whilst hot clothing this oil is perfect after clipping the coat to keep add condition and shine as well as keeping skin moisturised and supple, helping your horse get that perfect shine. Packed with panthenol and collagen to strengthen and repair dry and damaged coats with added moisturising oils and UV protection to make your horse feel as good as he/she looks. For best results work vigorously into the coat. Smooth the coat once finished. No rinsing is necessary.
Full size product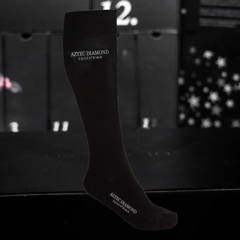 AD Bamboo Training Socks
An essential for any riding wardrobe and so much more than your typical Christmas socks!
AD's super soft training socks are made with luxurious bamboo fibres to create a cool comfortable sock which sits perfectly under any boot. Finished with branding on the side and foot, these socks are sure to become your go to for any occasion!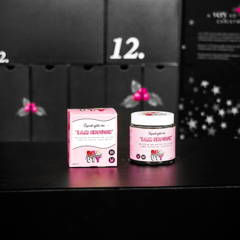 Mallows Beauty Clay Face Mask
After a long day riding or a morning filled with yard duties it's important to treat yourself and keep your skin in good condition - this face mask is the answer! French pink clay draws out impurities whilst keeping sensitive skin soft and supple! A no dry multi-tasking formula means your full face will be left purified and nourished - dry clays often draw out too much moisture (good and bad) leaving skin to over produce more oil. An AD office favourite with 98% natural ingredients, including: Hyaluronic acid, melon, strawberry and cranberry extracts. Packed with goodness your skin is sure to look, feel (and smell) AMAZING!
Full size product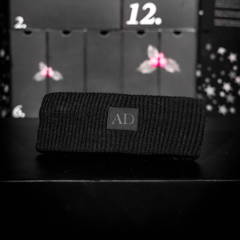 NEW! AD Headband
Brand new for Winter 2020 and a cold weather must have! AD's super thick headbands are made from the most luxurious soft ribbed outer knit and supported by super faux-fur lining to keep you cosy during colder months. Finished with chic tonal faux-suede branding, these beautiful headbands are designed to match with any outfit, for any occasion - equestrian or not.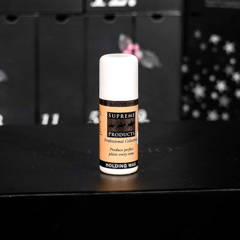 Supreme Products Perfect Plaits
Stay show ring ready with the Perfect Plaits Holding Wax from Supreme Products. This easy to use plaiting wax smooths and straightens flyaway hairs and keeps hair and plaits securely in place. Made with moisturising oils to condition and nourish the mane for a sleek and shiny finish. This wax promotes hair growth, as well as maintaining healthy skin and hair - so your horse will really feel the benefits. Another full size product we love that works as you need it, where you need it.
Full size product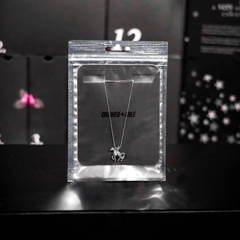 EXCLUSIVE! Chained & Able Horse Charm Necklace
A special collaboration between AD and contemporary British Grown jewellery brand Chained & Able brings you a custom created horse pendant necklace exclusive to this advent calendar. A stunning horse charm complete on a 20 inch chain with ring clasp, 55% brass, 45% Zinc.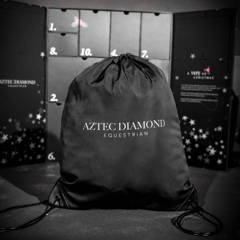 EXCLUSIVE! AD Drawstring Bag
The perfect bag to fill with advent gifts! This brand new versatile drawstring is complete with leather look detailing and unmistakable AD branding - this bag was made to make a statement. From the gym to traveling to a show and beyond, this bag is perfect to store and carry items. A gift we know all equestrians will find to be a helping hand!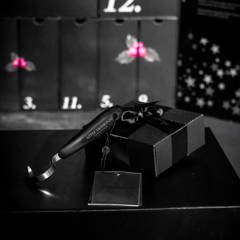 NEW! AD Hoof Pick
A grooming bag must have! We've designed a new branded hoof pick to add to your grooming box. Perfect for winter months - made with a strong aluminium pick to remove all dirt, sand and ice, finished with a rubber no slip, wipe clean handle - because everybody needs a little bit more AD in their life.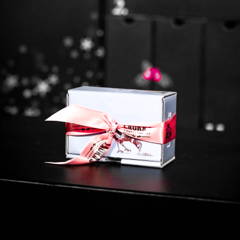 Laura's Confectionary all butter fudge
This mouth watering butter fudge from Lauras Confectionery is made with luxury butter, creating a buttery, crumbly and melting sensation with every mouthful. Packed in a beautiful soft touch gift box so good you won't want to open. Approved by the AD team, we know you'll be in heaven with something that looks as great as it tastes!
Sugar, Butter 18% (Milk, Salt), Sweetened Condensed Milk (Milk, Sugar), Glucose Syrup, Golden Syrup, Emulsifier: Soya Lecithin, Salt - For Allergen information please see ingredients in BOLD.
Terms & Conditions
Advent Calendars are a PRE SALE item. Any orders contacting one of our Luxury Advent Calendars will be shipped in November along with any other products on this order. Please note the diary in your advent calendar can be either Black or Pink.
Returns information – Advent calendars can not be returned for a refund or exchange. The full product description and details can be found above, this way you will be aware of exactly what is contained in the calendar. If you need to exchange a clothing product for a different size, please contact out customer services team at info@aztecdiamondequestrian.com.
If you have any issues with any product contained in the advent calendar, please contact our customer service team.