The AD Luxury Equestrian Advent Calendar 2022

"What products will I find inside the advent calendar?"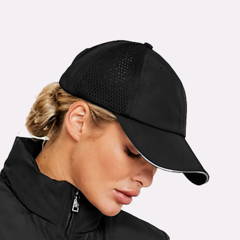 1. EXCLUSIVE! AD Logo Badge Cap
Finish any training look in serious style with the AD logo cap, exclusively designed for our 2022 calendar to include limited edition Diamond logo branding. Breathable mesh panels, intelligent sweat wicking fabric and adjustable sizing makes it the perfect addition to any AD lovers accessory collection.
RRP : £25.00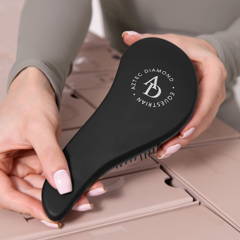 2. EXCLUSIVE! AD Mane & Tail Detangling Brush
Not just for Christmas…and not just for you! Clever flex technology and kind-to-hair brushing will make this de-tangling brush will be your new horse grooming hero! Keep your horses hair tangle free and tamed without snagging, breaking or pulling. Designed in a minimal matte black and finished with AD logo branding - it looks and feels so good you'll want to keep it for yourself.
RRP : £10.00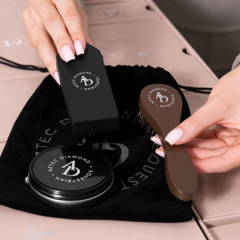 3. EXCLUSIVE! AD Boot Cleaning Kit
Limited to this calendar, the AD luxury boot care kit comes with 5 individual pieces designed to contain all you need to keep your boots clean and protected, including a tin of high shine polish, putting on brush for perfect application and buffing brush ideal for working into seams and hard to reach areas. With sleek, sort bristled brushes made in robust wood and covered in AD branding, this kit comes complete in a velvety soft branded bag.
RRP : £20.00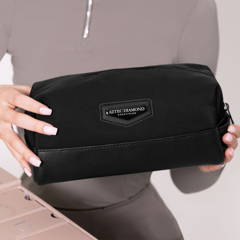 4. EXCLUSIVE! AD Cosmetic Wash Bag
Fill your world with AD and upgrade your daily routine with the AD cosmetic case - an essential for travel. Constructed in super soft nylon, trimmed with luxe vegan leather and finished with statement AD enamel branding - this wash bag is both spacious and stylish - ready to fill with all of your self-care essentials at home or on-the-go. You won't find this piece any where else, this product is exclusive to the 2022 calendar.
RRP : £35.00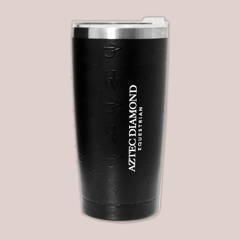 5. EXCLUSIVE! AD Thermal Mug
Technical yet stylish, this thermal mug is designed to keep your drinks hot or cold for longer, perfect for long days out and about at work, travelling or at the yard. Made in sleek stainless steel, and covered in tonal AD logo print - this mug keeps drinks cold for up to 24 hours, and hot for up to 12 hours. With a dual consumption choice of both a flip lid and re-usable metal straw design, helping to limit environmental effects. Cold winter mornings are hard for on-the go equestrians, but with a little bit of AD magic - they just got a little bit more bearable.
RRP : £20.00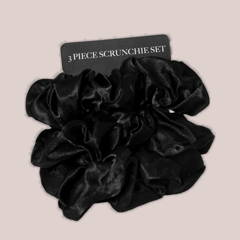 6. EXCLUSIVE! AD Scrunchie set
Keep your hair in place on and off the yard with the silky soft AD scrunchie set. As equestrians, our hair is exposed to every element and constantly goes through harsh rounds of being pulled and tied tightly, causing tension and over gripping on hair. This scrunchie set is designed to be super gentle on hair, keeping your locks tangle free and less prone to breakage. Perfect to finish any outfit and ultra comfortable to wear anywhere - from riding to stable duties…or even a cosy winter day on the sofa.
RRP : £15.00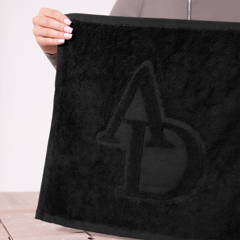 7. EXCLUSIVE! AD Hot Cloth
Help your horses to stay clean and fresh, without being bathed, with our pure luxury hot cloth. Super soft and finished with a tonal 'AD' logo emboss. Top tip, add white vinegar to your hot water before wiping down your horse to easily take all of the grease from your horses coat
RRP : £20.00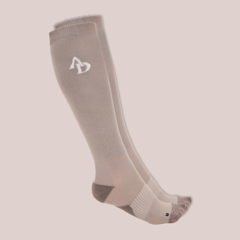 8. AD Tech Riding Socks
An AD best seller, the tech riding sock is a need-to-have for any equestrian. Woven using 3D knit technology, this sock us super thin to ensure the perfect fit under your riding boots and designed to include a reinforced heel and toe for ultimate comfort. With padding to allow for extra comfort around spur strap and super stretchy sweat wicking fabrics - socks really are the perfect Christmas gift.
RRP :£7.00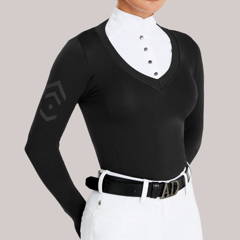 9. AD Show Sweater
Butter soft brilliance is the only way to describe the AD show sweater. Constructed using smart paneling allows this sweater to shape the body and ensure an effortlessly comfortable second skin fit. Designed with your performance in mind, ruched back detailing allows maximum movement when riding. Made using 3D technology and intelligent materials that dry quickly, wick sweat and feel super light weight to wear - let the AD advent calendar get you ready for 2023 show season, or use as a layer in the winter months to keep warm!
RRP : £45.00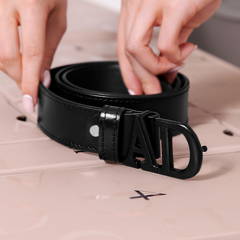 10. EXCLUSIVE! AD Black Leather Belt
Finish any look in true AD style with the AD leather belt, made using premium quality real leather, this belt is hard wearing to take on even the toughest days in the saddle. Re-imagined exclusively for this years calendar, this belt is finished with our statement "AD" belt buckle in matte black - keeping your fit minimal, modern and always versatile.
RRP : £45.00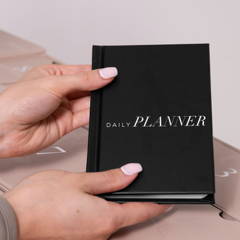 11. EXCLUSIVE! AD Daily Planner
Become the organised equestrian with the AD daily planner, an elegant hardback diary where you can track your goals, schedule and to do's in your own style. This planner is undated, meaning you can start your notes at any point throughout the year and has been designed in a very limited amount for the 2022 luxury equestrian advent calendar - so you can be one of the few people who actually get to own one. Already thinking of 2023 resolution? Getting organised is a great place to start.
RRP :£25.00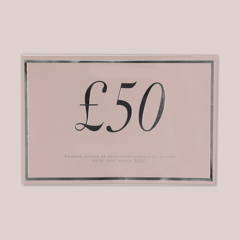 12. AD Gift Card!
The best gift of all? The gift of choice. Put your own twist on AD style by gifting yourself the best Christmas present you could ask for - exactly what you want. Whether it's an iconic pair of riding leggings, a best selling base layer or part payment for a statement must have you've had on your wish list - this is our way of wishing you a very AD Christmas.
RRP : £50.00
Terms & Conditions
Advent Calendars are a PRE SALE item. Any orders contacting one of our Luxury Advent Calendars will be shipped in November along with any other products on this order.
Returns information – Advent calendars can not be returned for a refund or exchange. The full product description and details can be found above, this way you will be aware of exactly what is contained in the calendar. If you need to exchange a clothing product for a different size, please contact out customer services team at info@aztecdiamondequestrian.com.
If you have any issues with any product contained in the advent calendar, please contact our customer service team.