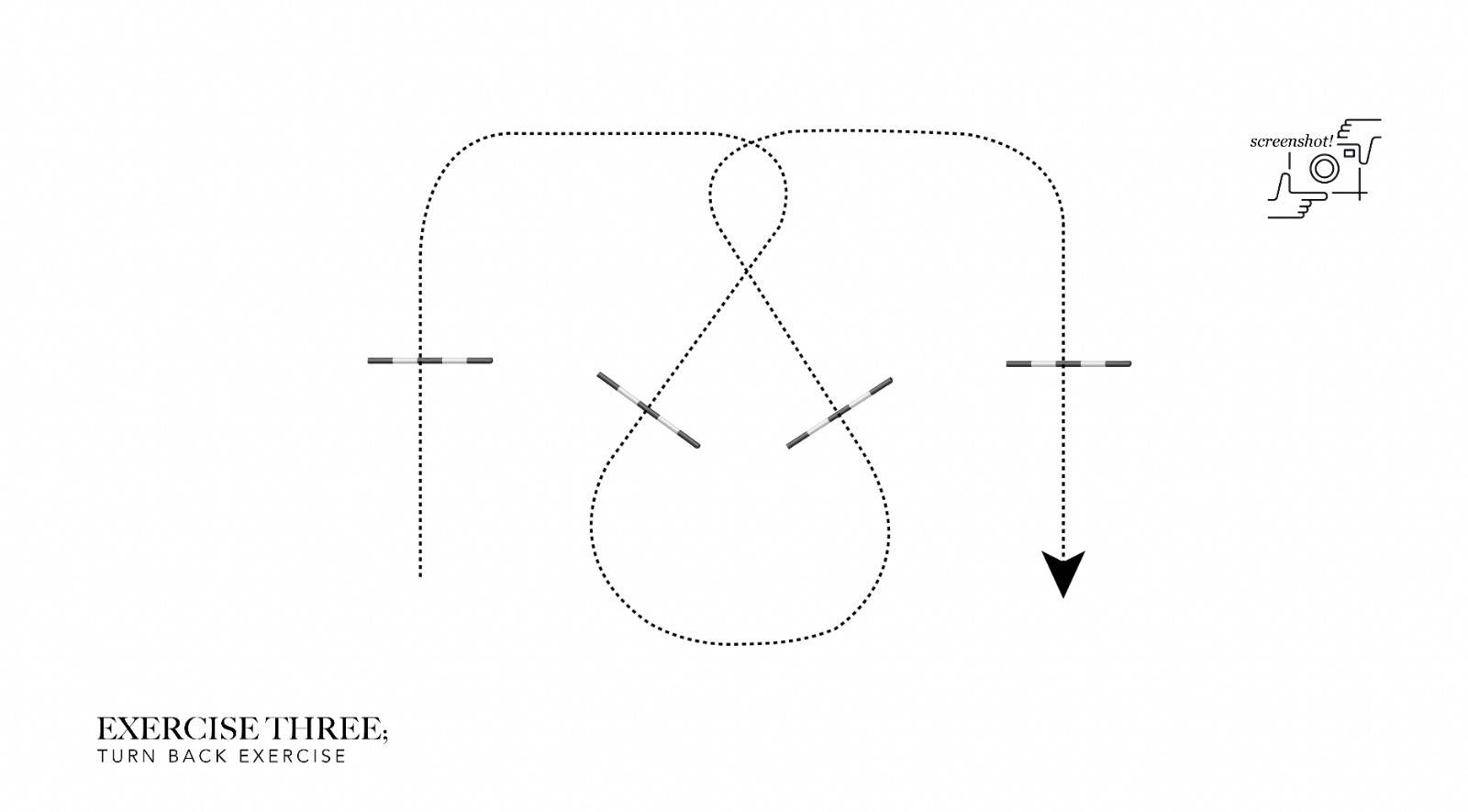 WHAT IS TURN BACK EXERCISE?
This turn-back exercise is a really useful one to ensure that your horse/pony is listening to your aids and turning in a soft, supple and controlled way. It will highlight if your horse or pony if falling out through the shoulders. This exercise will also get you to focus on your control on landing.
AIM
This exercise will help to improve rider control particularly with regard to your turns. It will help you to develop a good, consistent rhythm in trot and canter, improve balance as well as helping to establish or improve canter lead changes.
HOW TO START AND PROGRESS
As this exercise is quite technical ride the exercise on both reins first in trot, then canter, to allow you to assess your horses/ponies way of going on each rein and also straightness. Begin using poles in trot, progress to canter, initially come back to trot to change lead leg, then use flying changes. Depending on your ability
and experience start with trot poles, then add fences making them progressively more technical.