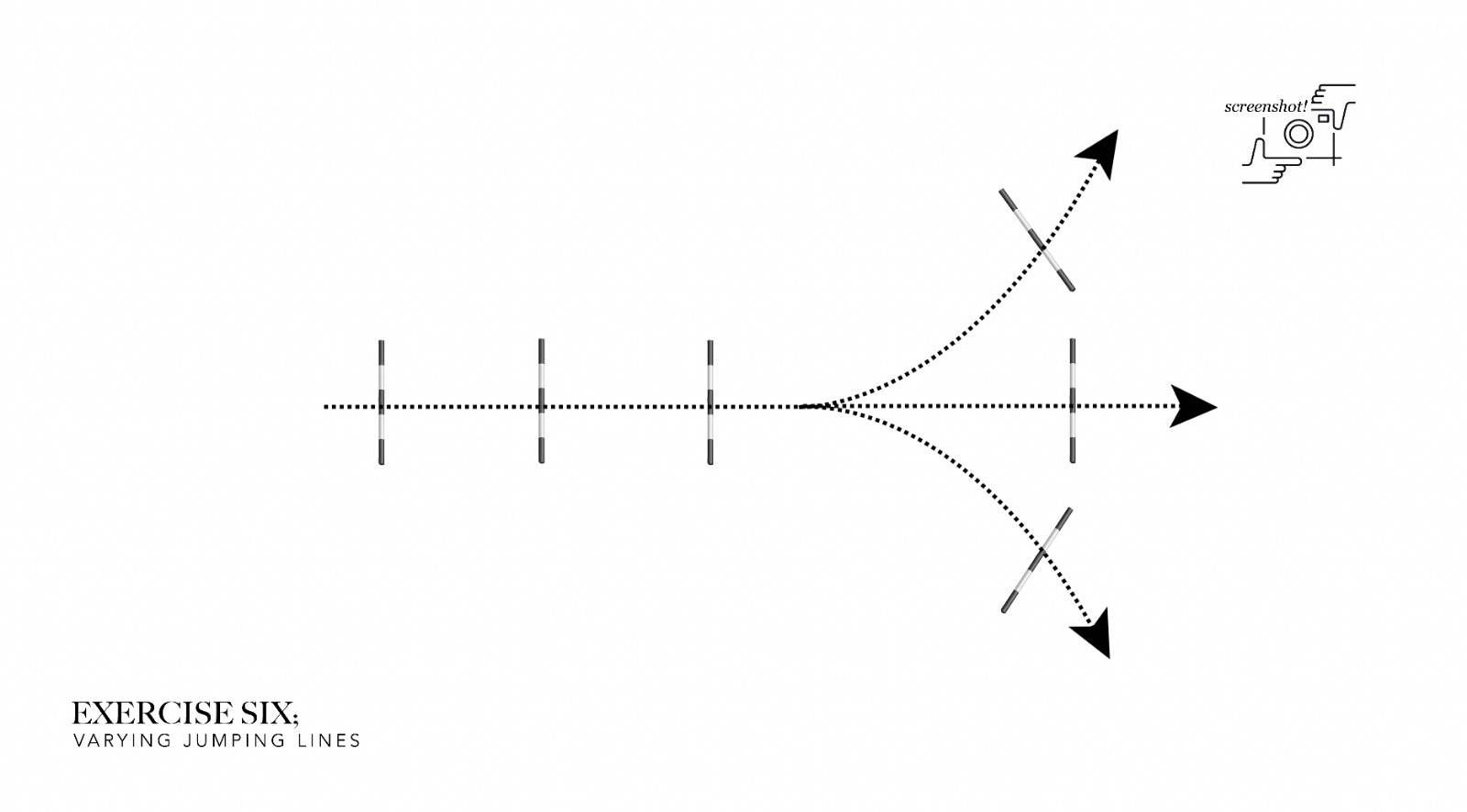 HOW TO DEVELOP VARYING JUMPING LINES
The purpose of this exercise is to change the jumping line that you ride after jumping a double of fences. You have the option of continuing in a straight line, or riding to a third jump on either the left or the right rein. This exercise can help with straightness, helping your horse to land on the correct lead leg, as well as ensuring that they are listening to the riders aids.
AIM
This exercise will help to improve rider control and straightness between fences. It will also help you to see your strides. The bounce elements are really good gymnastic exercises for your horse/pony and the number of bounce elements can be increased once you can negotiate the grid consistently.
HOW TO START AND PROGRESS
This exercise can be started with poles and cantered over on each rein to begin with. Once the rhythm and stride pattern are consistently correct, you can progress to smaller then larger crosses, then make the one stride upright taller.