Whether you're looking to take up and learn a new sport or you are just wanting to experience the activity and have some fun, learning to ride horses is a great hobby and way to stay active and keep in shape. Whether you're getting back in the saddle after a long break or its your first time, we are here to make sure you are prepared for your first horse riding lesson by not only wearing the correct attire but are looking great, and most importantly aren't going to waste any money if you only end up going the once!

The basic clothing you will need for your first horse riding lesson is a comfortable tops and leg covering bottoms, with nothing that is loose or will flap in the wind. Make sure the pants you are wearing are thick enough as the stirrup leathers on the side of the saddle can nip the skin if not! Pants must also have no rough materials that may scratch the saddle, and not slippery.

Regarding shoes for your first horse riding lesson, any strong boots would be suitable provided they are not too 'grippy' (in the case of hiking boots) and it might be a good idea to have a small heel. By wearing shoes with a small heel, you run less of a risk of your foot slipping through the stirrup. Your riding school will be able to advise you best in this instance, as they may allow you to wear trainers for the first couple of lessons until you can get something more suitable, some riding schools will also provide footwear to ensure safety. As above, as your riding progresses you may want to buy a pair of simple short riding boots if you think you want to continue up the levels.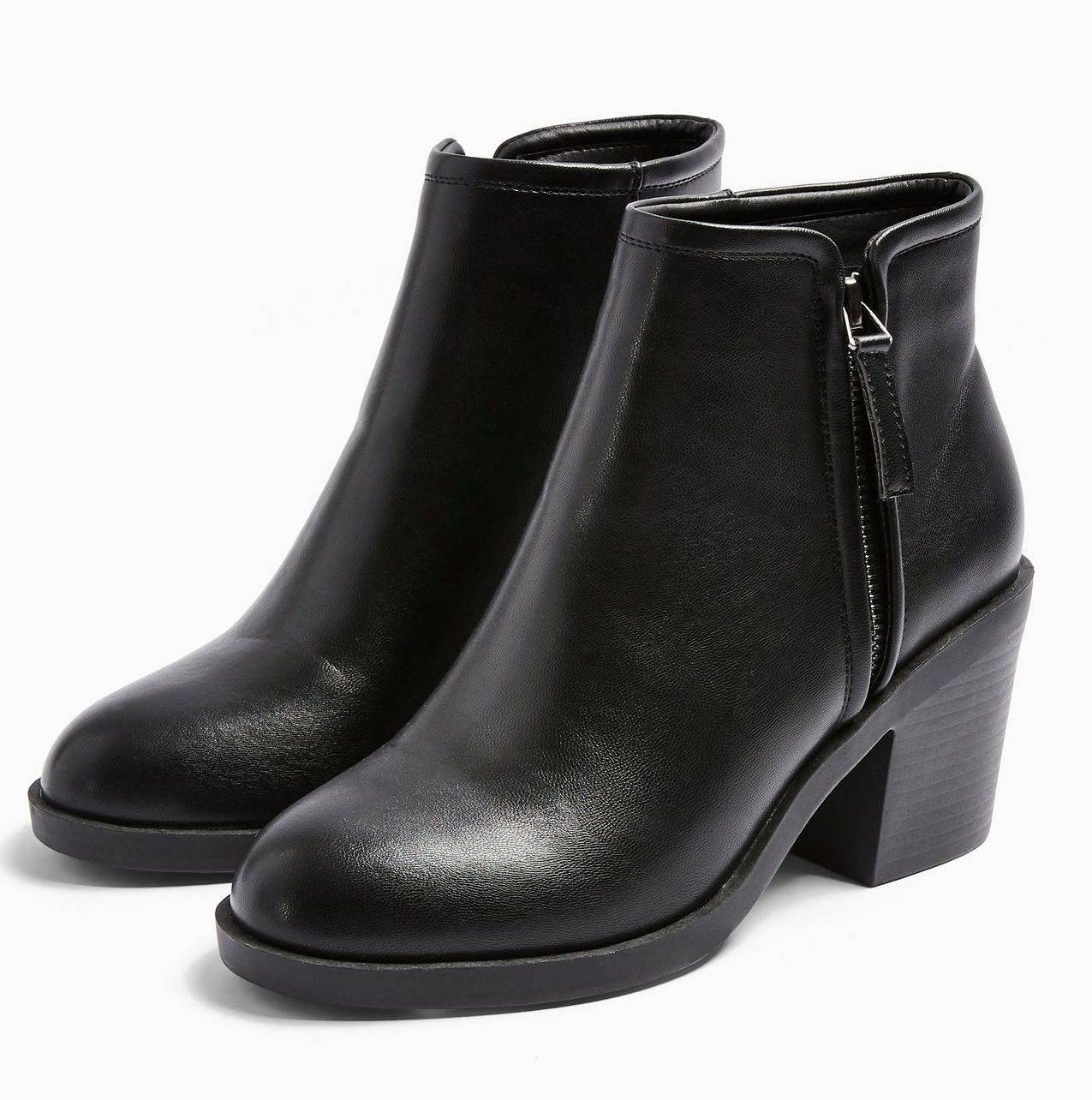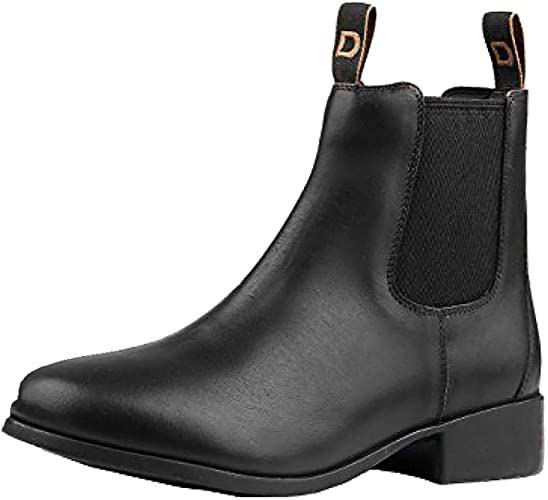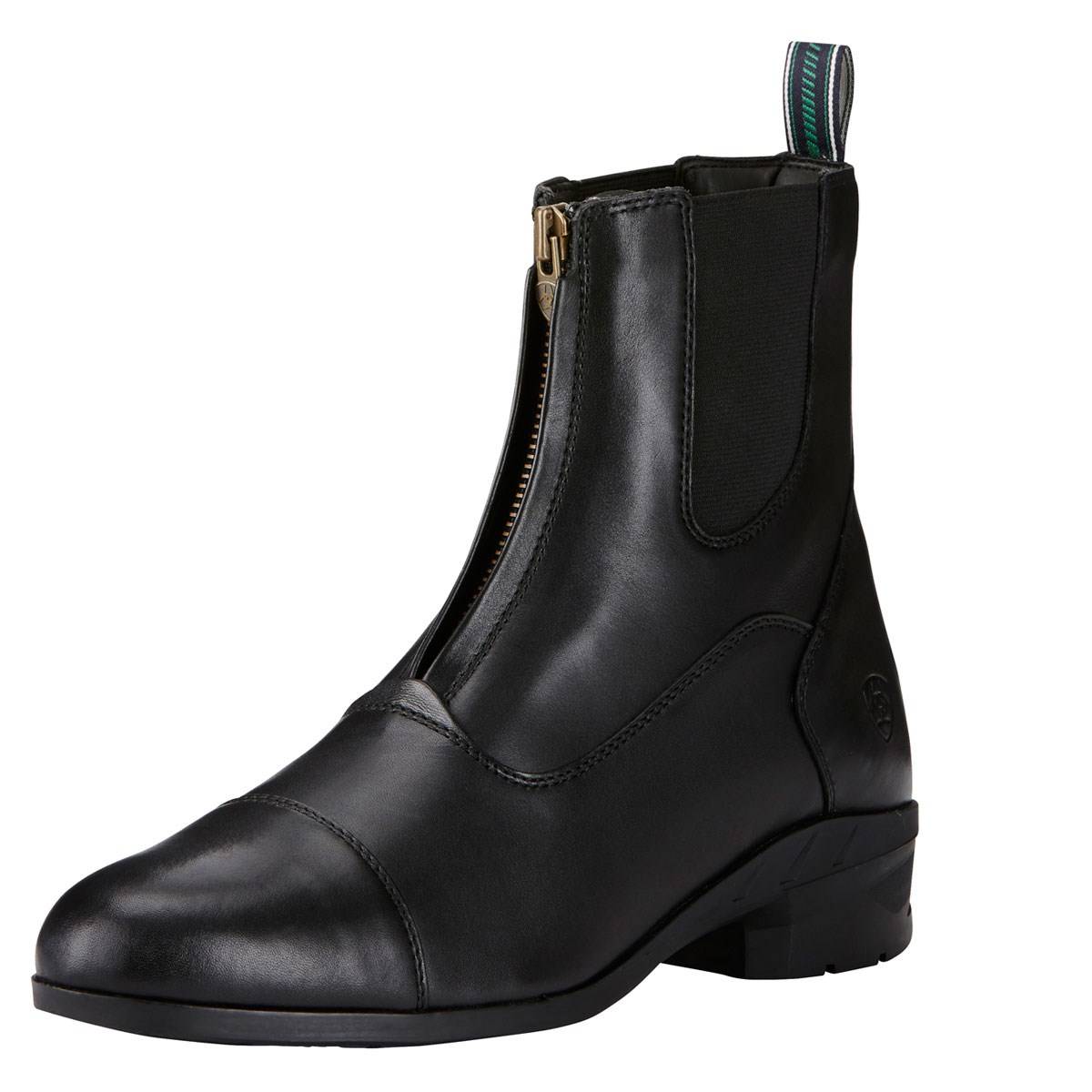 Safety must be taken very seriously when not even just learning, but riding horses in general. No matter how well trained or experienced the horse is, horses are still animals and can be unpredictable at times, a riding hat is absolutely essential. By law your riding school must provide and fit you with a correctly fitting helmet.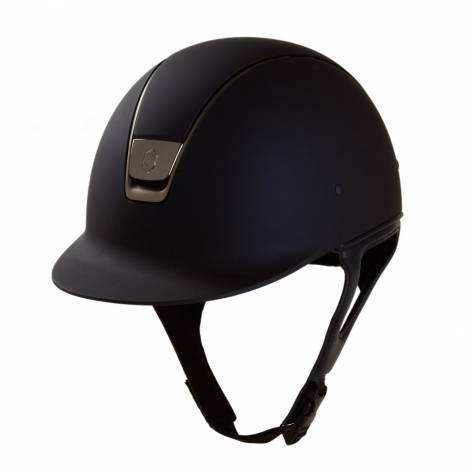 Gloves may also be a good idea to take to your first riding lesson just in case, especially in the colder months. Gloves not only help you to grip the reins and keep your hands on the right sections of the reins, but they can also prevent rubs on your fingers. Gloves used must have a slight grip to make sure they don't have the opposite effect.


So.. what should I wear to my first riding lesson? We've all been there on the 1st of January setting goals and plans for the year that sometimes (most more than others) don't last longer than 30 days. We would like to think taking up horse riding is a bug that everyone catches after a few lessons, but if not how do you make sure you're not spending money on equipment you're never going to use again? Here at AD we have you covered.
Aztec Diamond Leggings are the essential product for all riders, from beginners to professionals.

The discreet gripping system allows them to look completely casual when you're away from the yard - and the flexible double stretch fabric makes them perfect for all types of training, equestrian or not.
If you're new to riding, you might not want the commitment of an expensive pair of breeches to go for your first hack, so at £40, AD Leggings are a great alternative, especially as they're so versatile!
Don't forget to team your leggings up with an AD sports bra- only £25.

Horse riding is an extremely addictive sport and a great way to stay in shape, a hobby that can be enjoyed by nearly everyone at all ages. The only caution is to prepare to be covered in muck and horse hair every weekend now, and make sure you are always be armed with carrots or polo mints!