Introducing our Icon Base Layers.
The reason we update iconic products is simple.. to make them better. The updated and elevated answer to our SS19 Base Layers, they have been carefully reimagined yet keeping their iconic silhouette. We have enhanced the technical capabilities of this product through fabric, features and fit.
The name of this collection speaks for itself.
For our 2021 collection, we have been improved all fabrics as technologies have evolved. The vision for the icon base layer fabric was to offer four way stretch, sweat wicking technical properties and an ultra buttery soft feel to work seamlessly with riders skin at such close contact.
We wanted to focus on comfort, and completely rule out any potential for irritation. Furthermore, the flexible nature of the fabric means that riders won't experience any restriction of movement both in and out of the saddle.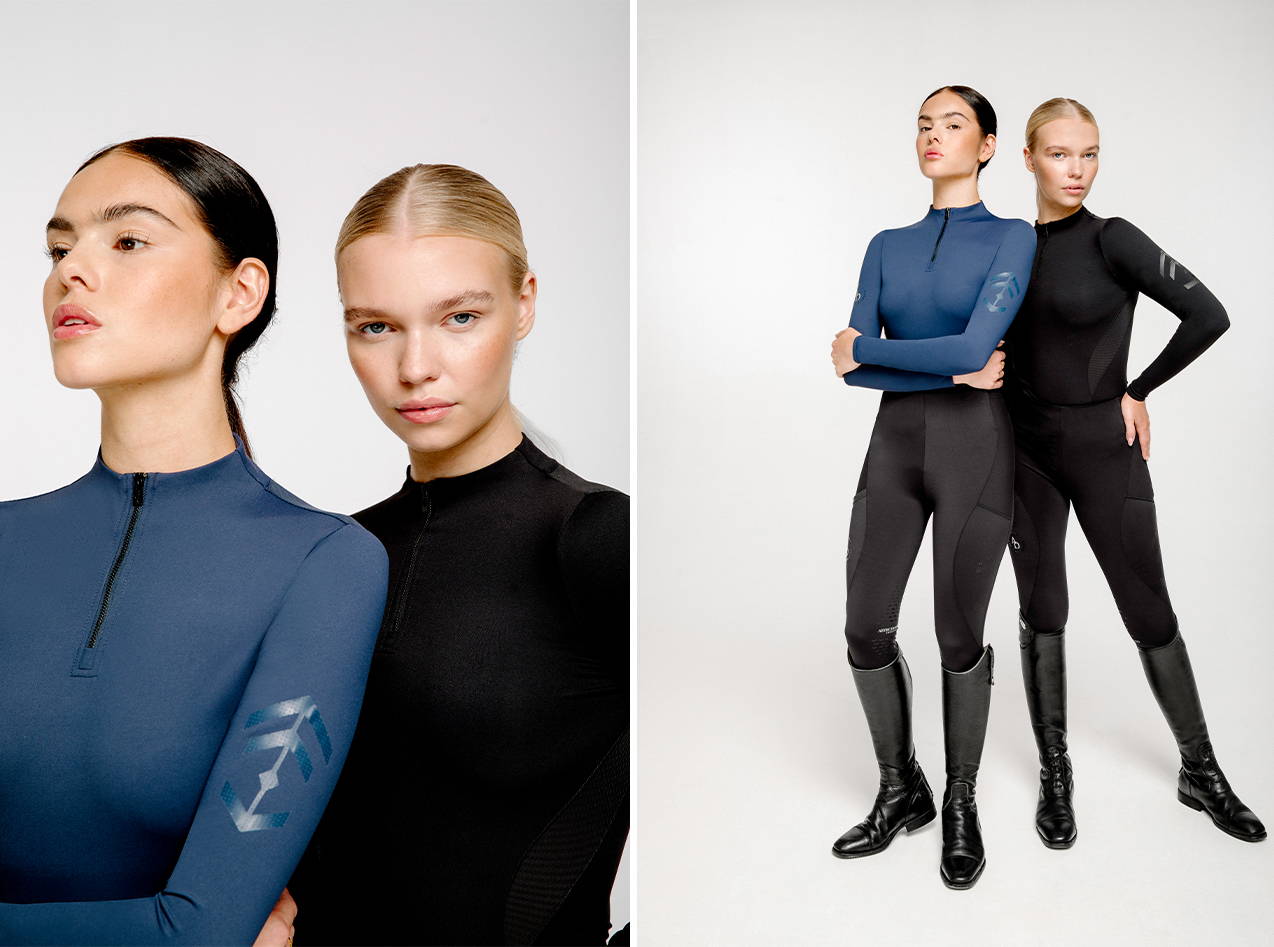 From panels to fabric, the icon base layer is our best yet.
We have worked with experienced product technologists to create complex 3D patterns that will wrap around the body, working with the fabric to create the extent of movement needed for the sport.

Laser cut bonded ventilation holes have are also a new addition to ensure riders keep cool under high intensities.
We've added closed mesh paneling to the waist and back, allowing airflow throughout the product design.
Elasticated binding has been another additional feature added, aimed to keep the sleeves in place and also keeping cold air out during winter months.
Base Layers are an extremely versatile product not only in the equestrian sport, it can be worn for multiple sports and disciplines, across all levels.
Because of this, we've expanded our shade range to include colours for both training and competing purposes.
Old favourites have made a return such as White, Taupe, Black and Khaki, while some new additions have been added like Charcoal, Maroon and a striking Black and Neon combination.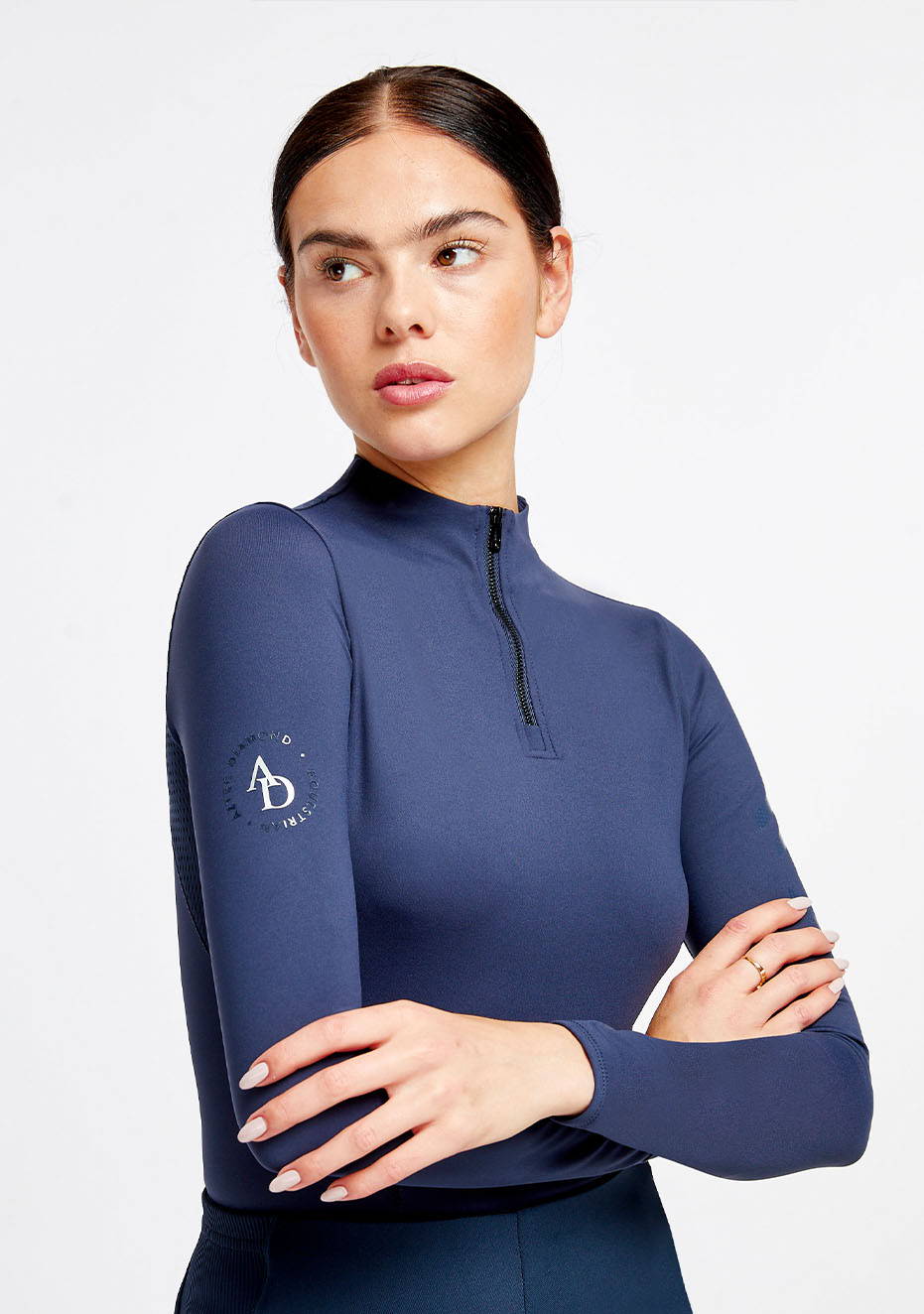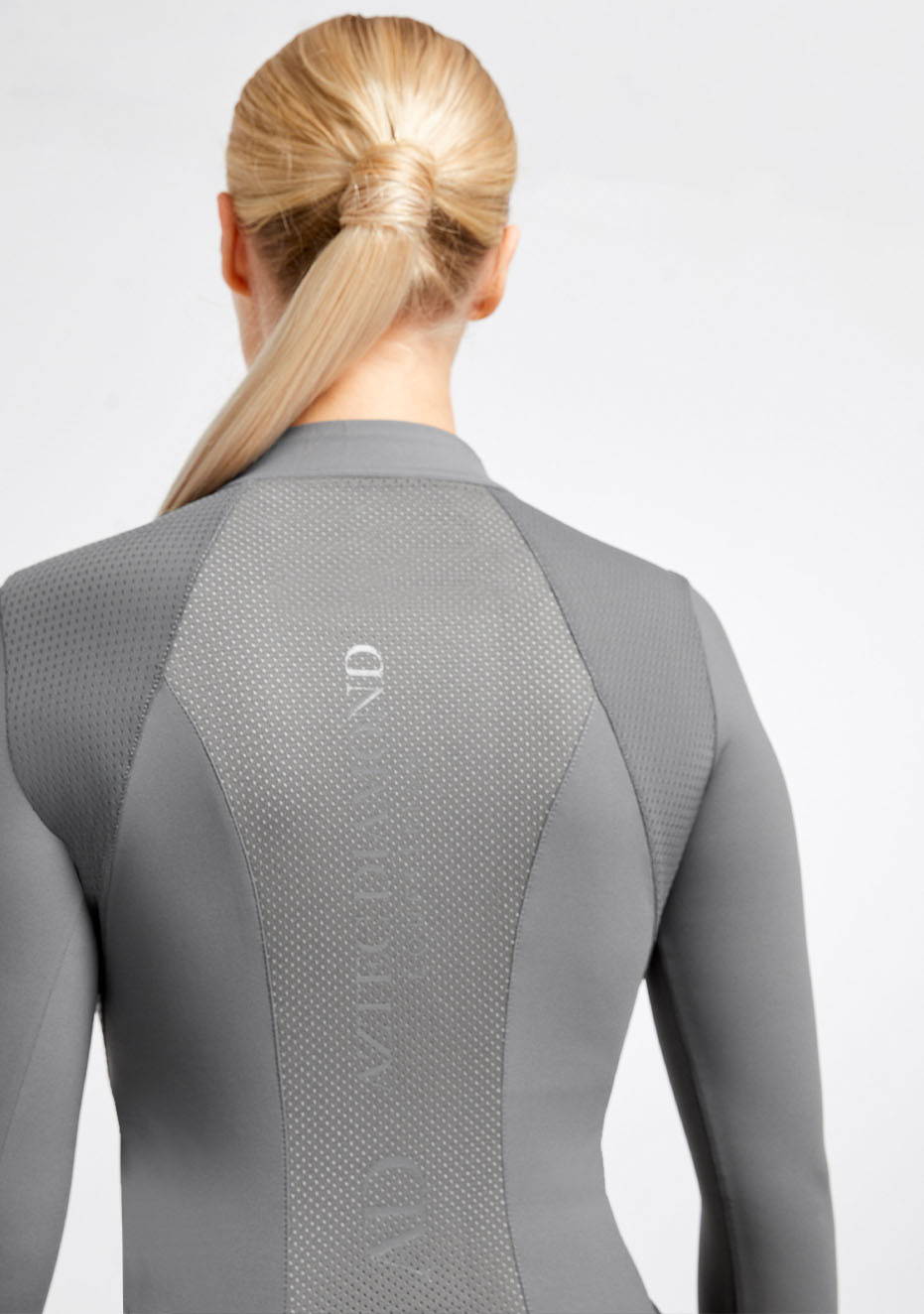 Sizing has been kept exactly in line with our past collection, making very easy for existing customers to know what size to buy. Our customers would say out base layers are slightly smaller fitting, unless you like a skin tight fit.
Our Icon Base Layers are available in sizes XS, S, M, L and XL, for teen size, go for XS as our base layers run on coherently from size 10-11 young riders.
Shades available are Black, Blue, Charcoal, Grey, Khaki, Maroon, Navy, Pink, Taupe, White and Black/Neon.

AD break down what features are new for the 2021 Icon Base Layers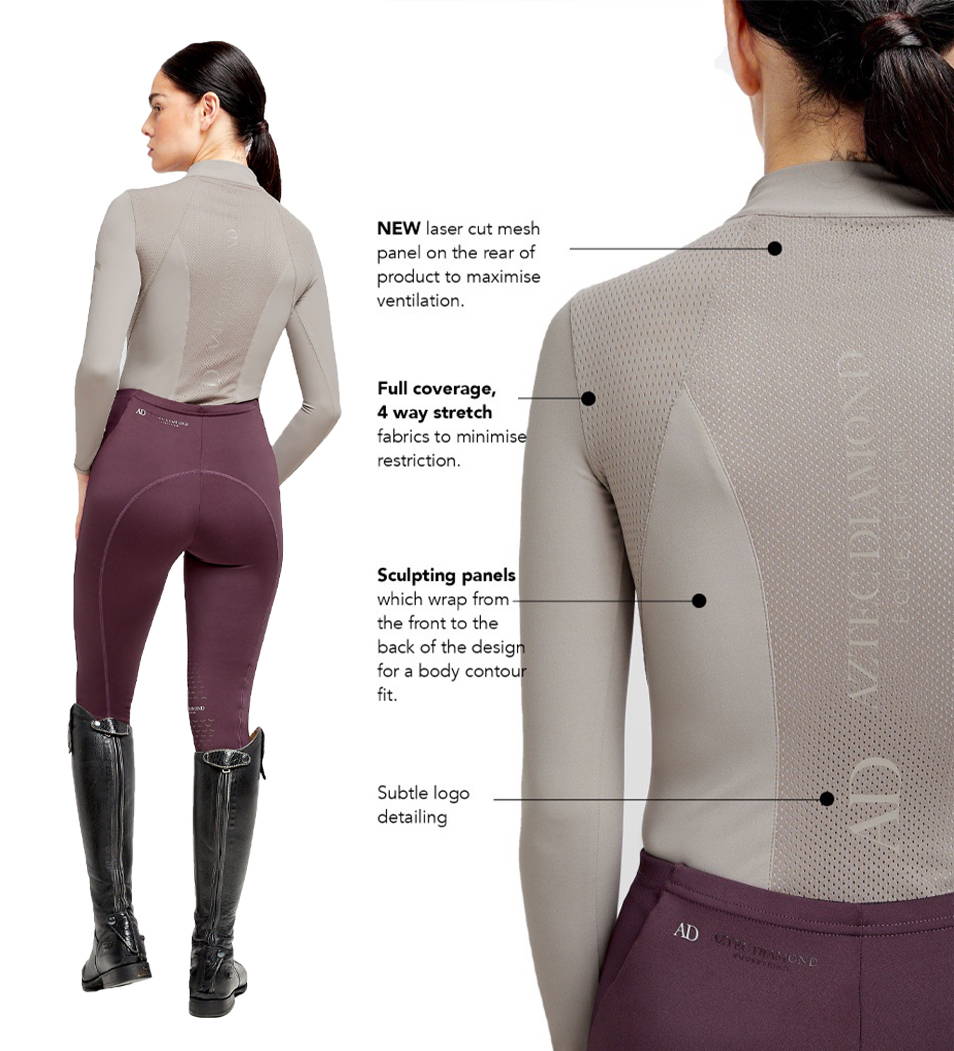 DISCOVER | ICON BASE LAYERS