You probably know Gracie Tyte from her ever growing instagram (@pony_nuts) which garnered a legion of loyal followers that share the up's and downs of Equestrian life with the 16 year old event rider - we caught up with Gracie at home to talk everything from her first pony, growing social media presence to favourite AD products and more.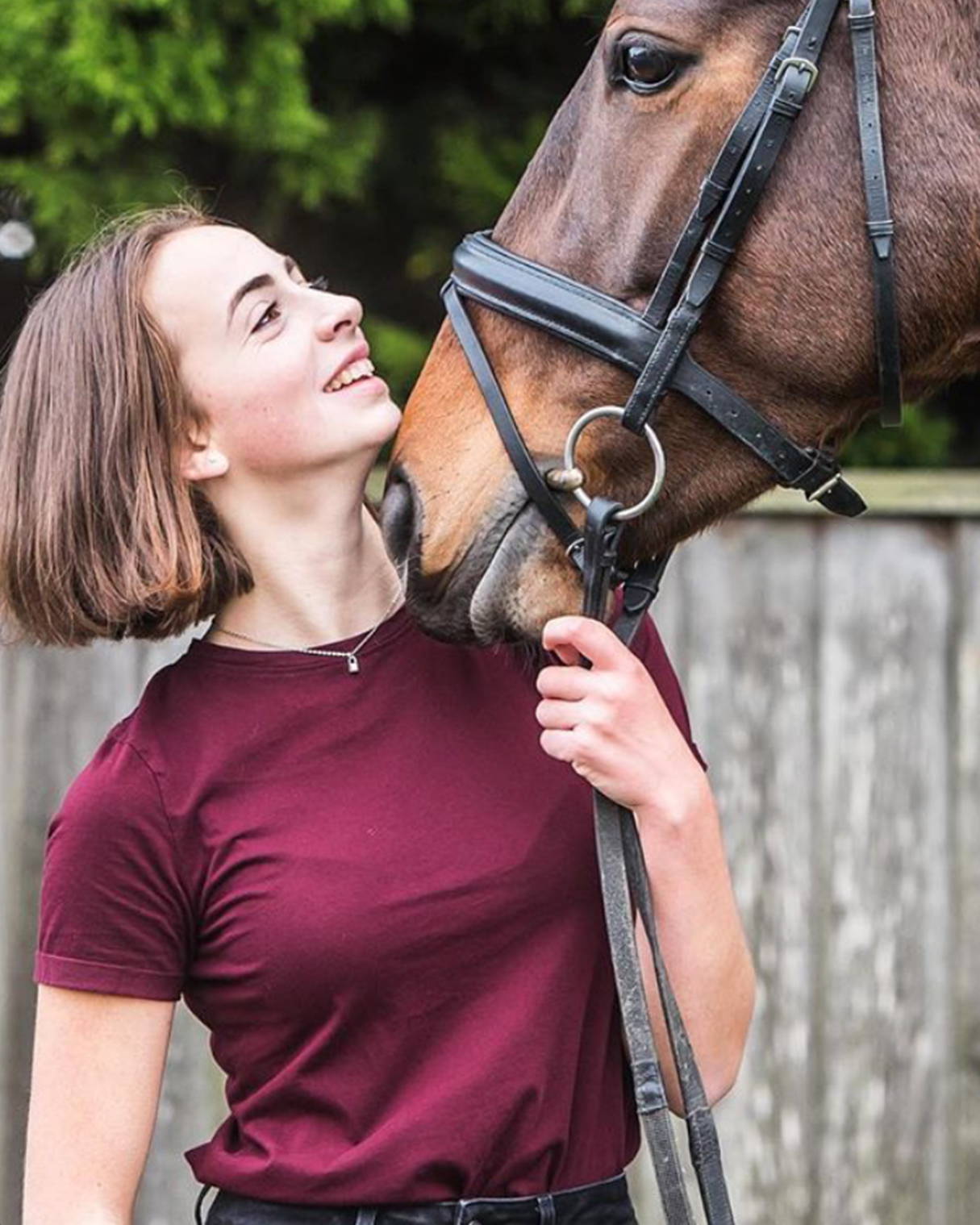 How did you first get into riding?
I got into riding from a very young age, My Mum was into horses and we had horses when I was born - I wasn't really into them when i was younger, I was into Gymnastics. When I was around 6 or 7 my Mum had a really lovely horse Called Inky, she made me look after her for a very long time to prove my commitment before she would get me my first pony.
My first proper pony (that wasn't rescue) was named Gippo and the day I met him, he came to my school and he gave the little kids a ride at my primary school and I got to ride on him and I remember thinking this is the one I need to be mine and the rest is history.
I worked really hard with my Mum's horse to prove my commitment and Gippo was amazing and taught me a lot.
How did you become an Influencer?
This is a question I get asked a lot and is really tricky to explain. I never really set out to be one and didn't really know what one was! I started when I was 12, I got a phone for Christmas and had a very cheap pony, I still have him, Danny was my main ride, he was very cheeky and spat me off all the time. I got the phone and started posting the fails as well as the good side, he was amazing and taught me a lot.
People like to see the highs as well as the lows and the fact that the account was genuine attracted a lot of new people to follow the account and it's just grown since then, over the last few years it's really exploded. A rolling snowball is how i would describe it, the more people that follow your account the more people see it and that's how you get more followers. That's how it's grown over the years, it's amazing and I never ever thought I'd be in the position I am.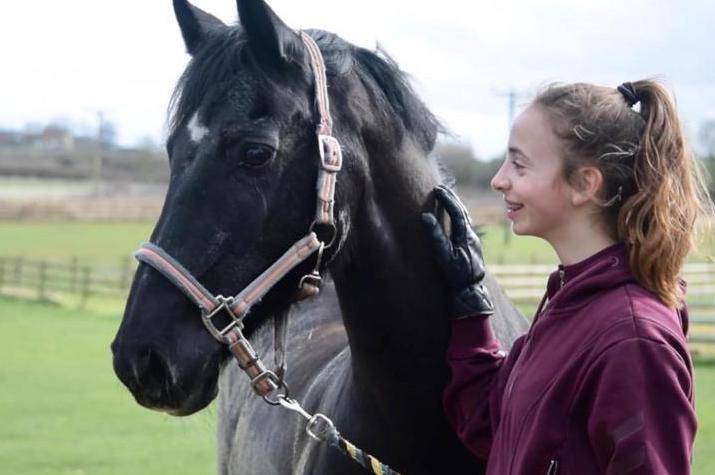 Whats your favourite AD outfit?
My favourite AD outfit is probably the Tech Tee, I really like the black as well as the Burgundy Leggings, so it's either the black and burgundy - it really goes well with the grey…or the Blue Denim Breeches with the grey Tech Tee.
Favourite AD Product?
I really, really like the tech tees, they are really comfy and very flattering as well and perfect for all weathers - so for that reason my all time favourite AD Products are the Tech Tee or the Blue Denim Breeches - they are so nice and I always get compliments on the breeches when I wear them. They are so comfortable and I love how stretchy they are.
Tell us 3 equestrian products you couldn't live without?
My Albion Saddle. My bed down bedding - which all my horses are on, they love it and it smells so good and my Dodson & Horrell ultimate balancer, it keeps the horses in such good condition and is perfect for all of them.
What has been your Biggest Achievement?
I don't actually know! It's probably a wide variety of things. It's quite difficult for me to pinpoint my biggest achievement but there's definitely some I'm most proud of even if they aren't the most significant. Last year when Prince and I came 7th in the Little Down under 18's - it was quite important for me because I worked really so hard to get that result - it was the first one where everything went to plan.2017 was the most amazing year for Danny and I, he was 3 times National Champion in Dressage and Showjumping, and he got to compete for England, that was amazing, to get the second fastest time out of everyone and clear, helped the English team to second, so that will always be a very major achievement in my eyes.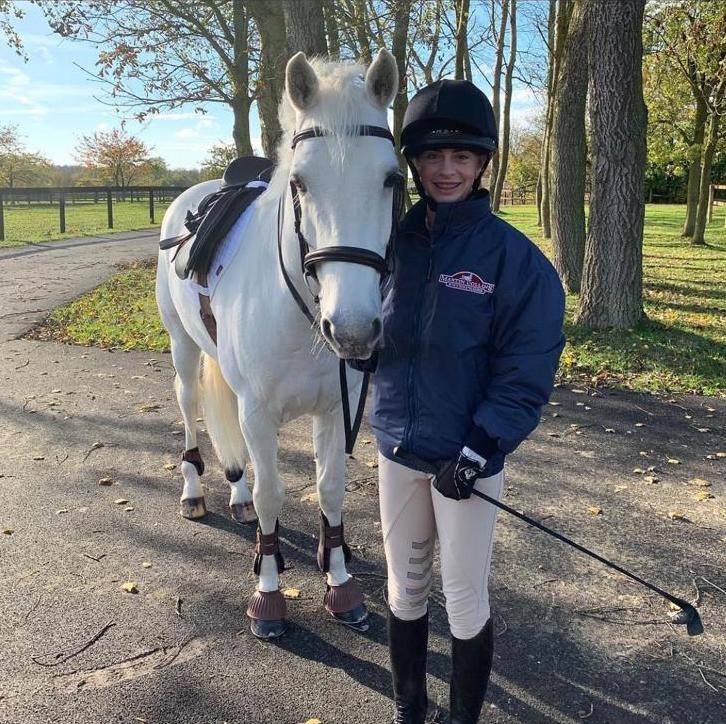 How many horses do you currently have?
We have 4 horses, Johnny, my 4 year old from Ireland, I got him last year in January, I bought him completely myself - with my own money with the aim to sell him in a year or two, it's been a year and a half now and I have no intentions of selling him as yet but that's okay as he's amazing and has taught me so much and he's such a little sweet boy.
Then Danny, he's 20 now and is semi-retired, he's still ridden but mainly he just enjoys life being a pony in the field, but I promised him as he did so much for me he would always have a home here with us.
We also have Bella - my competitive horse - she's five years old and I got her to event on, this season and next. Hopefully for the coming years, but unfortunately everything has been cancelled this season, so we haven't been doing that - we are spending lots of time getting to know each other.
Finally we have Rocco, who is my Mum's horse. He's also from Ireland, we went with the aim of coming back with one and came back with two, he's unbacked but we are going to be backing him this year, he's only 3 but very cute and very cheeky.
Whats in your grooming bag?
Having Grey's, I always make sure I have stain remover in my grooming bag, purple shampoo, if they are really dirty. A curry comb - especially for him as he's so fluffy, a hoof pick and hoof moisturiser - I like keeping their hooves as in as good condition as I can.
What qualities do you look for in a horse?
It is really important that a horse is willing, genuine - I like them to have a bit of spark. When they have an opinion, obviously that can be a bad thing in some cases, but for me I quite like when they have their own way of going and they want to do it as much as I do. I find they are definitely the best horses as all the ones I've had with that little bit of spark are just that level above.