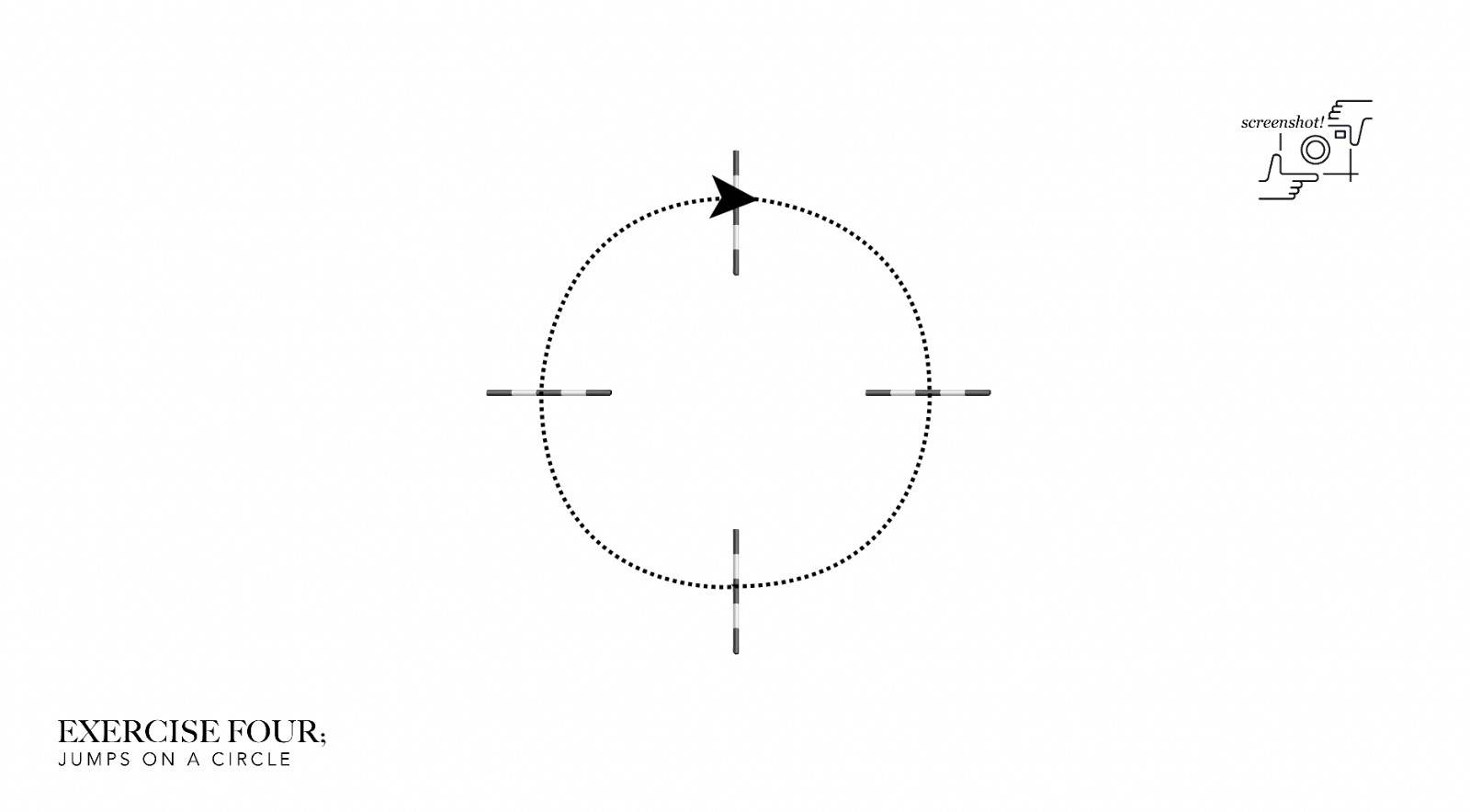 WHAT ARE JUMPS ON A CIRCLE?
This exercise focuses on developing a consistent rhythm, stride length and control between fences, and then maintain a consistent canter, and ability to hold your line between fences. This exercise could be done with poles on the ground to begin with or small cross poles to more technical fences depending on horse/pony and riders level of experience. The circle should be no less than 20 metres diameter, larger if you have a
young or inexperienced horse/pony.
AIM
This exercise will help to improve rider control between fences. It will also highlight any irregularity in rhythm, bend or length of stride on each rein. You can then work on establishing a much more equal way of going on both the left and right rein.
HOW TO START AND PROGRESS
This exercise can be started with 4 poles opposite one another on a circle. Once established in trot and canter, you can progress to cross poles or 30cm uprights, and then on to more technical and larger fences. Ensure you work the horse equally on both reins and offer regular breaks in between rein changes.