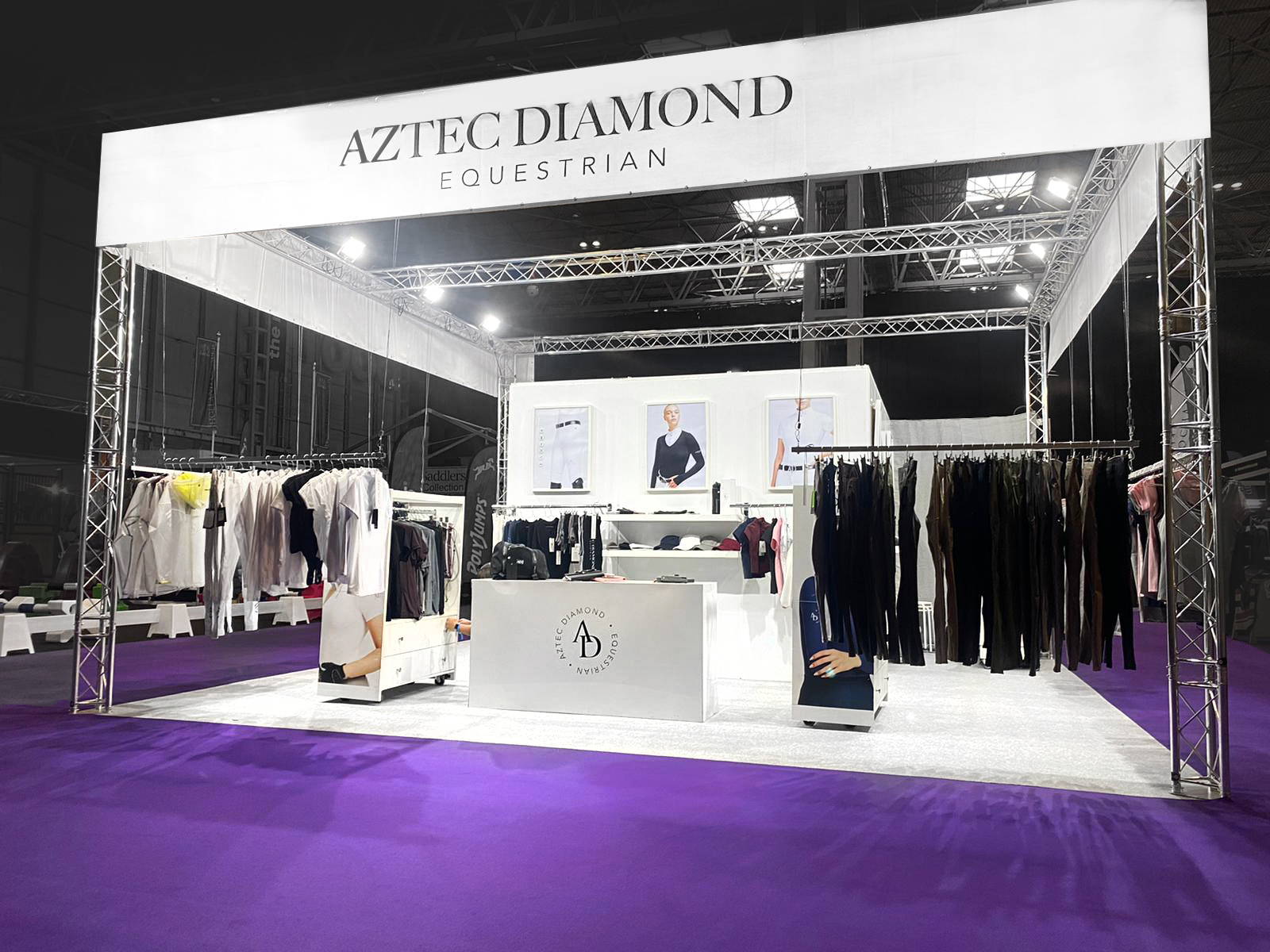 After a very long 18 months, we're elated to be back on the ground for horse shows again meeting our customers.
Horse Of The Year Show is always one of our favourite events to attend, and on October 5th we set off on a four hour drive down to Birmingham to set up our stand and spend the week at the show.
In our time away from attending shows, there has been a huge expansion of our range and the addition of many new products including our highly anticipated Breeches. We've been so excited for customers to be able to see and try on these new products in person.
HOYS also happened to take place just after the drawing of our Dream Wishlist Giveaway, and we'd arranged to meet Philippa our winner on the Thursday of the show.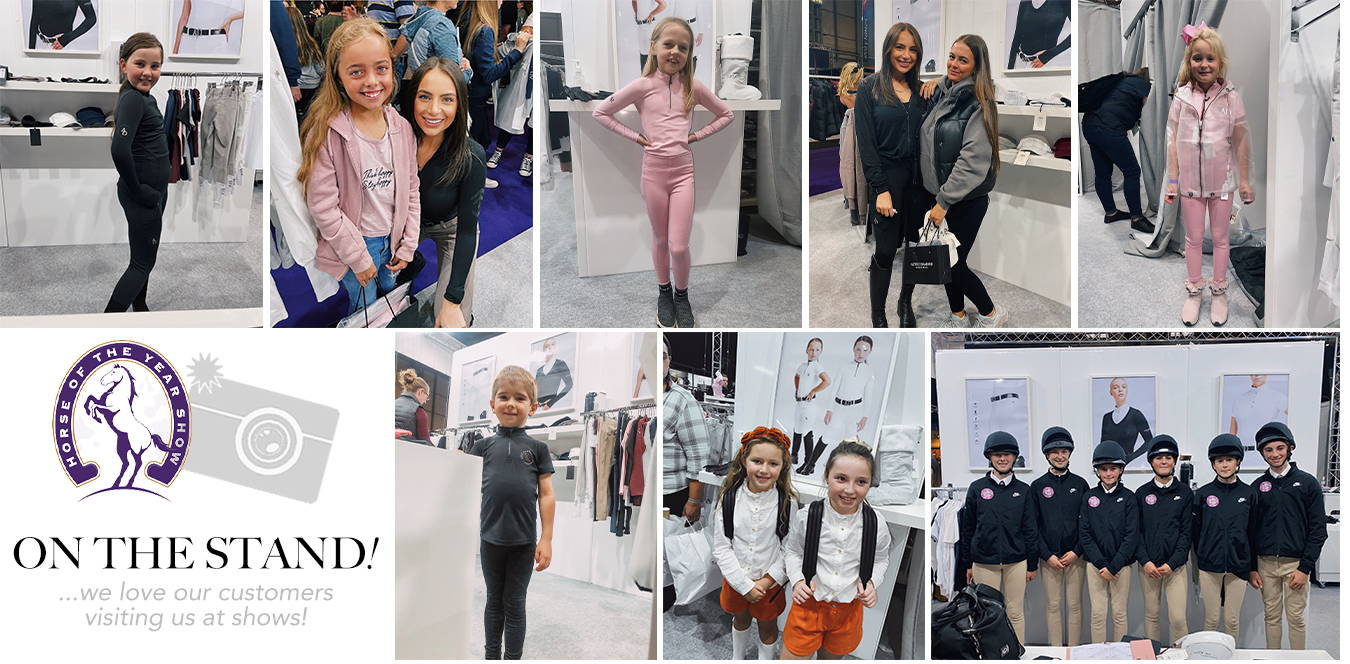 The week began and was insanely busy from the offset- all the time away certainly made us underestimate just how manic these events can be! Our team worked non stop from morning to evening meeting and assisting both old and new customers. We were delighted to see how many people bought our new Breeches- the last time we attended HOYS in 2019 these Breeches were still in the early stages of the designs process!
Another hugely popular product was our new Full Seat Icon Riding Leggings, a very welcome addition to our Knee Grip only design. It was amazing for us as a team to receive such positive feedback from customers across the range as people finally got to feel and try on products for the first time in almost two years.
We stayed fuelled by the legendary HOYS flapjack stall (we may have overdone it but no regrets!) and our step counts were sky high throughout the week.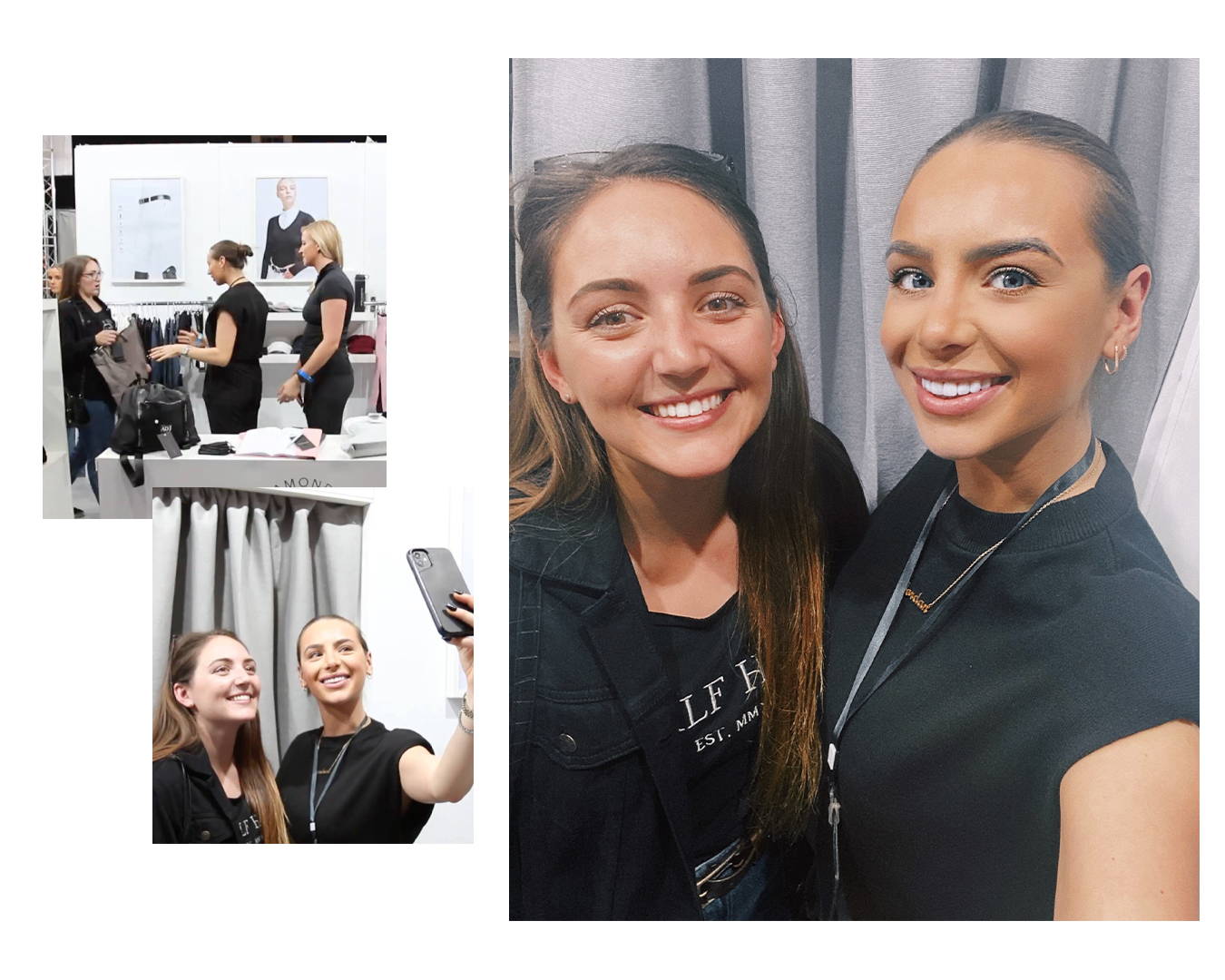 Thursday came around and our team finally got to meet Philippa, our Dream Wishlist Giveaway winner. As part of her prize, Philippa had won £1000 to spend on Aztec Diamond, and she got started on her AD collection shortly after arriving! Philippa picked out Riding Leggings, a Puffer Jacket, Base Layers and Tees to begin her collection and still had lots left over to spend which we provided her with an eVoucher for. Other brands involved in the Dream Wishlist Giveaway such as Charles Owen and Joshua Jones were also at HOYS, and Philippa was invited to pick out some new pieces for what is now one of the most enviable equestrian wardrobes in the UK! It was incredible to meet our winner, and we knew the prize meant just as much to her as it did to us.
Saturday was probably the busiest day we've ever had at HOYS in our 6 years of attending! We thought the previous few days had been busy but nothing could have prepared us for the complete whirlwind of a day that Saturday was. Our full team were non stop back to back assisting and serving customers. We loved every second but only wished we had more time to speak to you all!
Our Rain Jackets became a firm favourite on Saturday and we rapidly sold out of almost every shade and size, a very good choice for the rainy season ahead of us!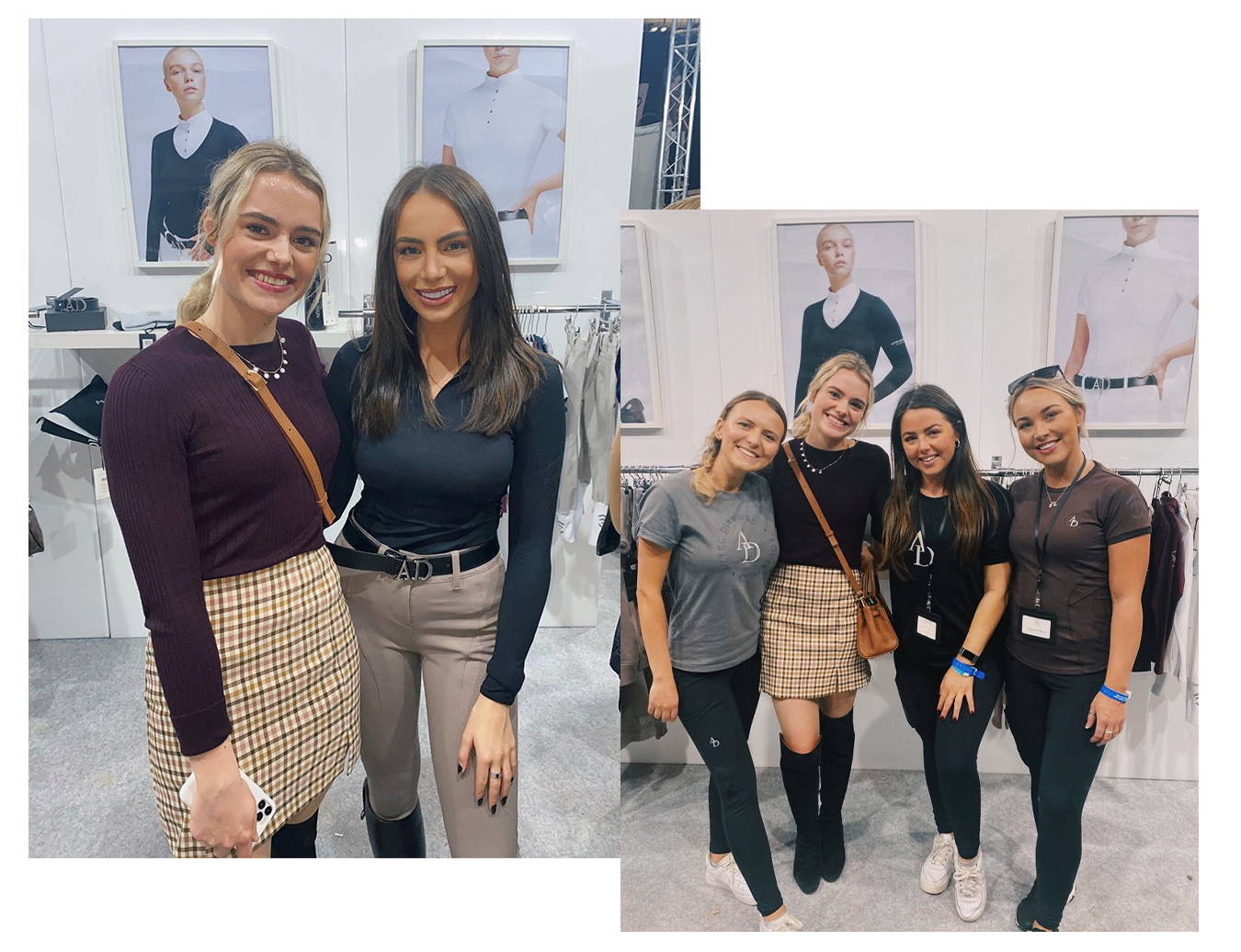 Amidst the madness we also got to meet the lovely Esme Higgs (@this_esme -but we're sure you already knew that) who we started working with last year on our very first Luxury Equestrian Advent Calendar. It was so nice to finally be able to meet in person after over a year of communications only online. She's also just launched a video on this years Advent Calendar! Click here if you want to watch.
If you want to see our HOYS 2021 experience in less than a minute - you can catch a video of our highlights below!