Limited Collections have been a core element to AD since it's launch. We've opened up our archives to take a look back at all of our previous limited pieces that have brought glamour, edge and creativity to the brand since it's very beginning and helped re-define what equestrian fashion can be.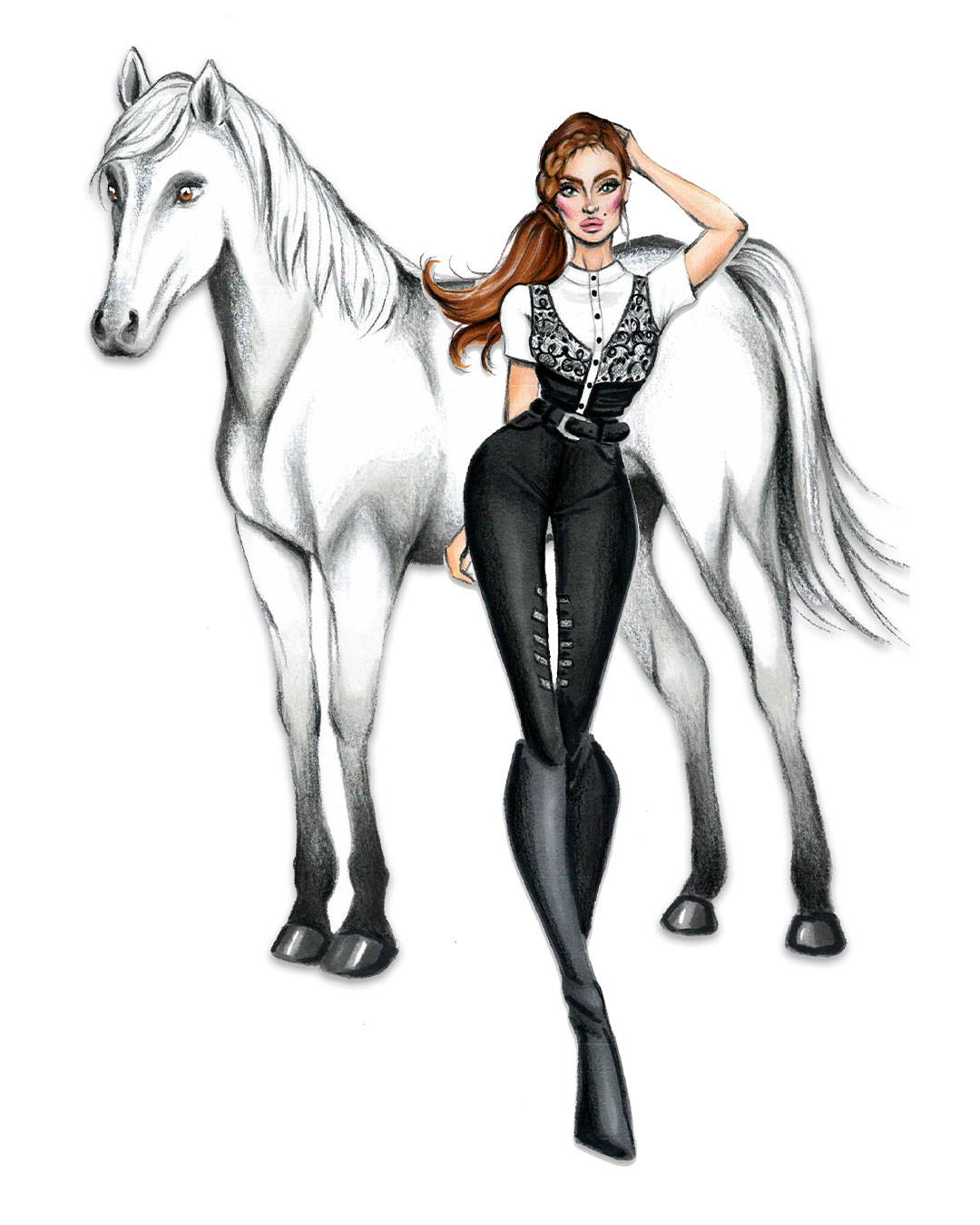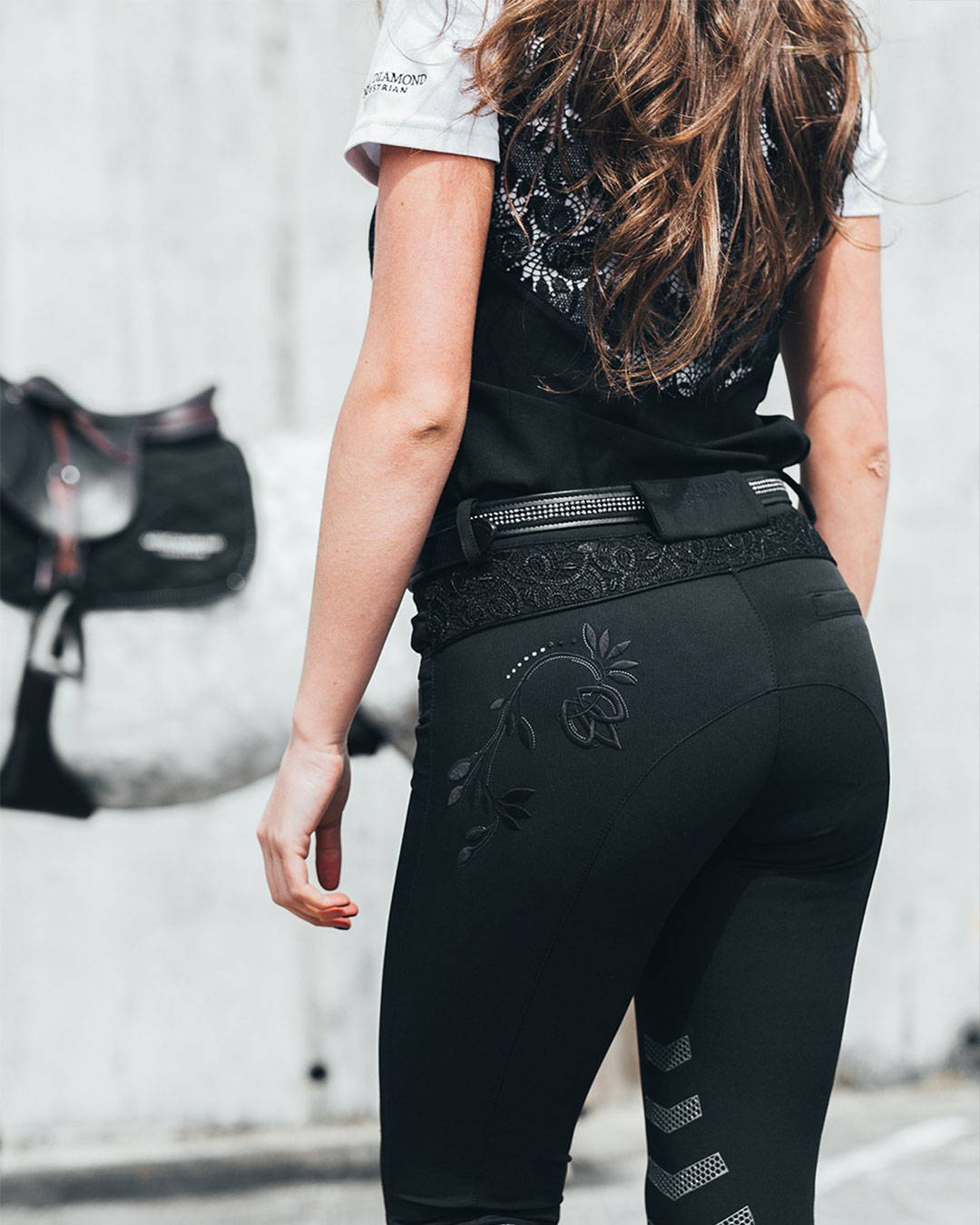 SUMMER 2016 - LACE APPLIQUÉ
The first limited edition collection was introduced to inject some glamour into the brand. CEO & designer Jordan McCabe used Limited Edition collections as a way to instinctively let her creativity flow freely, creating beautiful exclusive pieces.
The concept of lace was inspired by a luxury supplier Jordan had visited.
"They had the most incredible selection of couture lace fabrics, I was in awe. Designing apparel for a sports wear brand meant that lace didn't have a natural place within my products - I wanted to create a set that I could incorporate the lace into, which is where the Lace Appliqué set came from."
The competition shirt layered panels of delicate looking lace applied over the top of the sleek white shirt fabric. Alongside this Jordan's hand drawn lace style pattern was developed into an embroidery on the back of the breeches.
This set was sold over 2016, the breeches were one of the most popular products that year.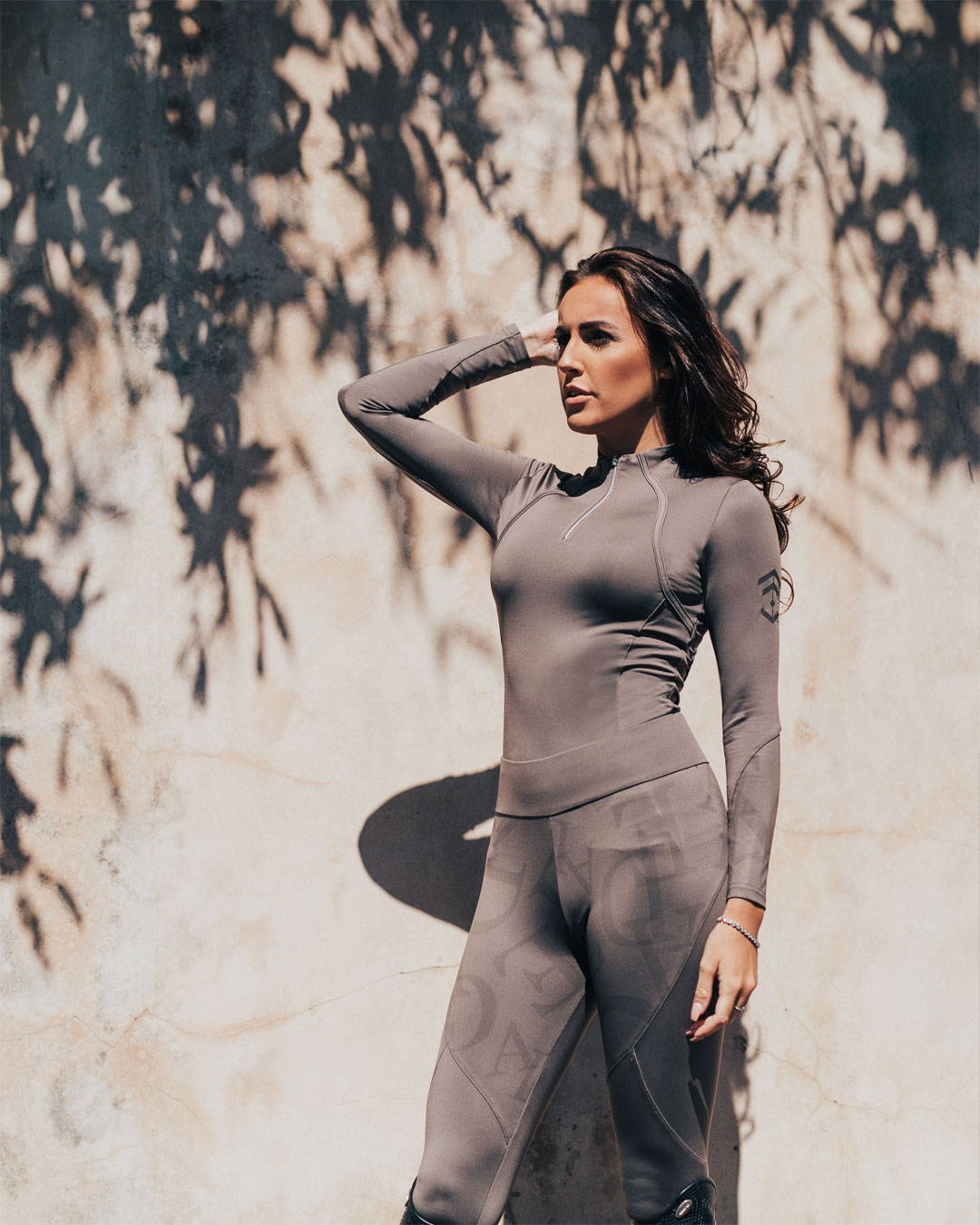 AUTUMN/WINTER 2016 - KHAKI AD PATTERN
Sculpted & sporty. This marked AD's first foray into the use of khaki and sold out quickly. Consisting of a cropped sports top that could be used as a bra, a base layer with stunning panelling detail and a pair of signature riding leggings - this first pair ever on the market to house a pocket.
The set's ultimate feature was an amazing embossed repeat print all over specific panels, which could only be seen when the light hit the fabric in a certain way.
This collection quickly became a customer favourite, with riding leggings selling out in record speed.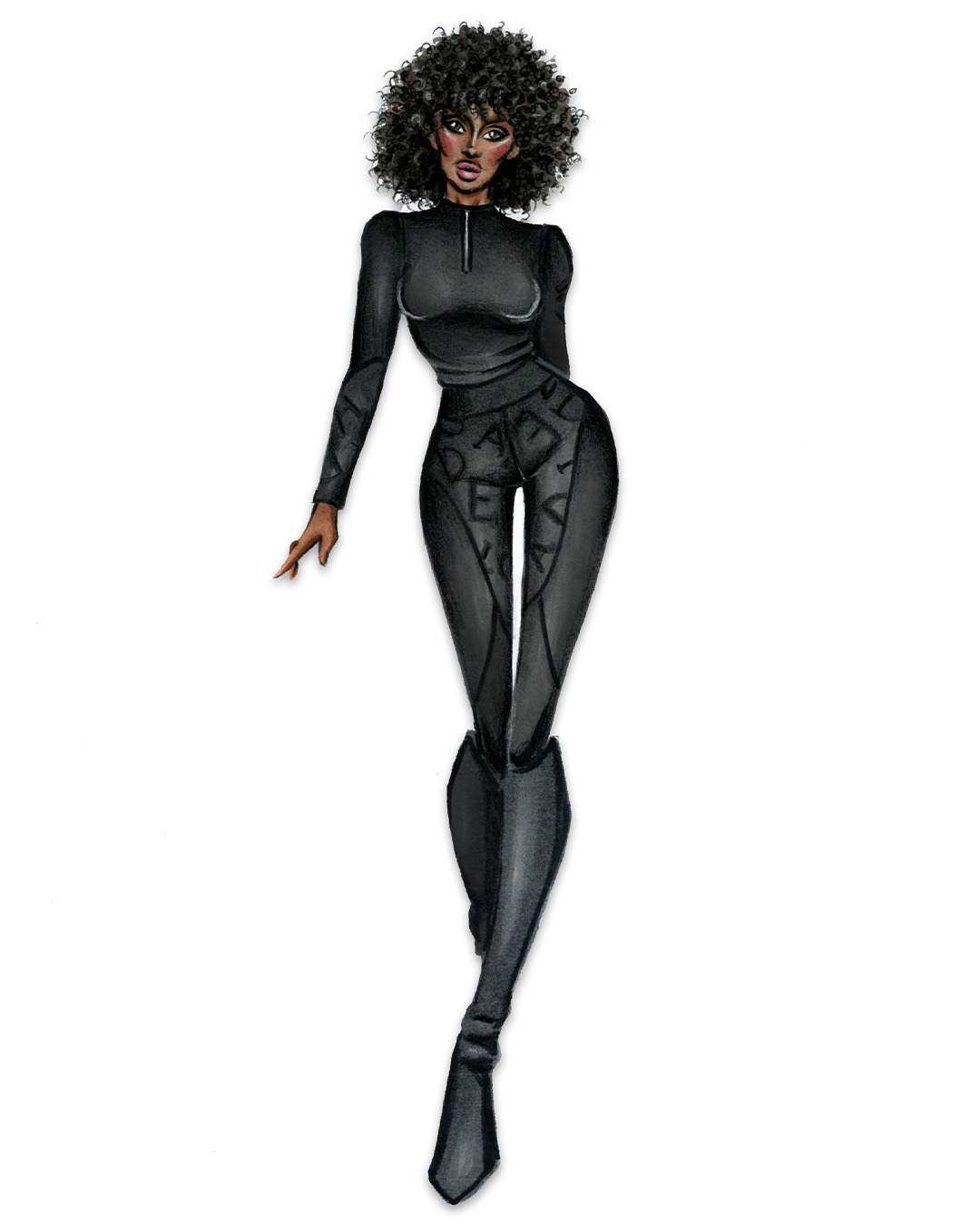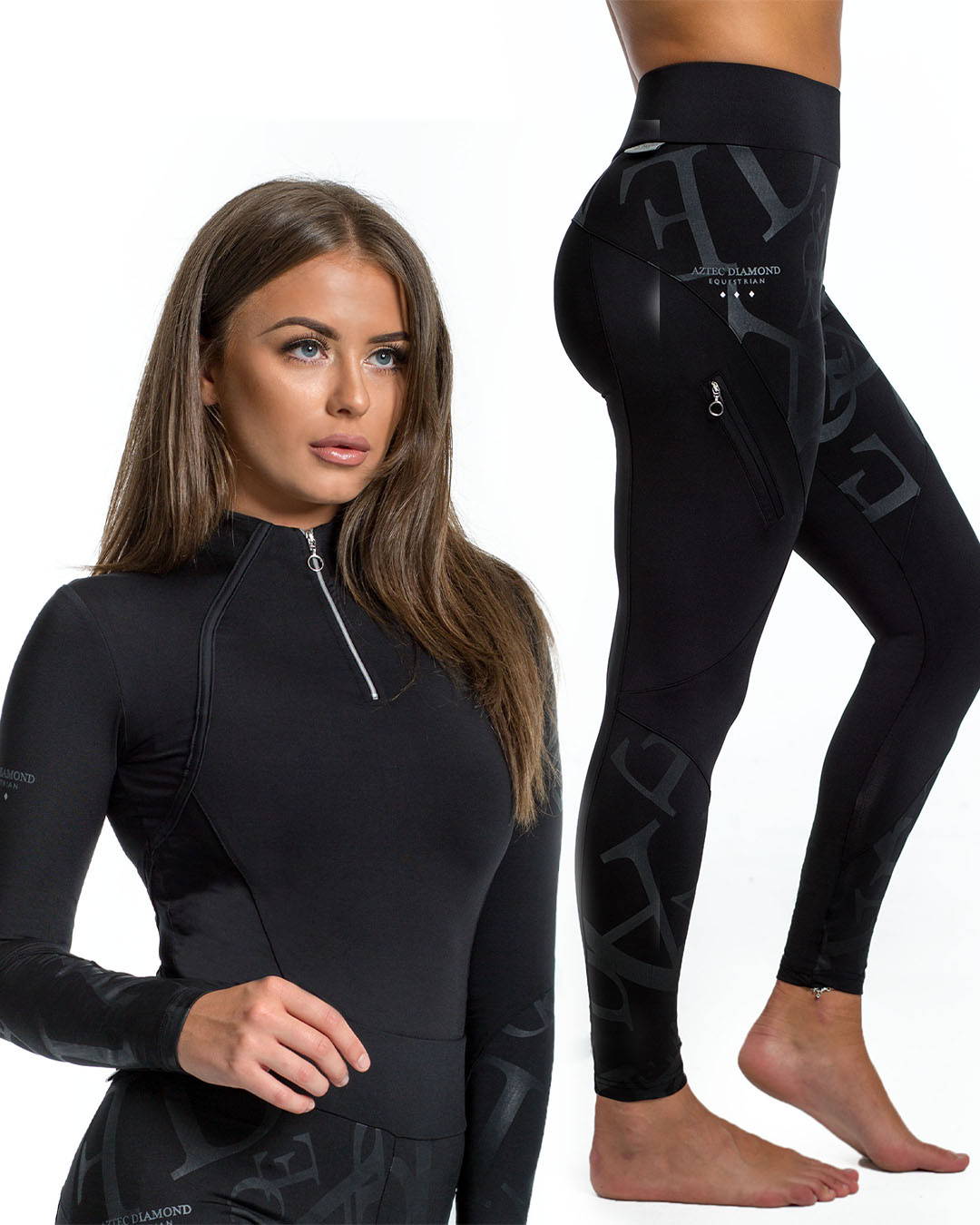 SPRING/SUMMER 2017 - BLACK AD PATTERN
Following the immense success of the Khaki AD pattern set, a new, bolder colour was introduced and met with high demand. This set also contained three pieces.
Launched in 2017, this set sold out in just 4 weeks.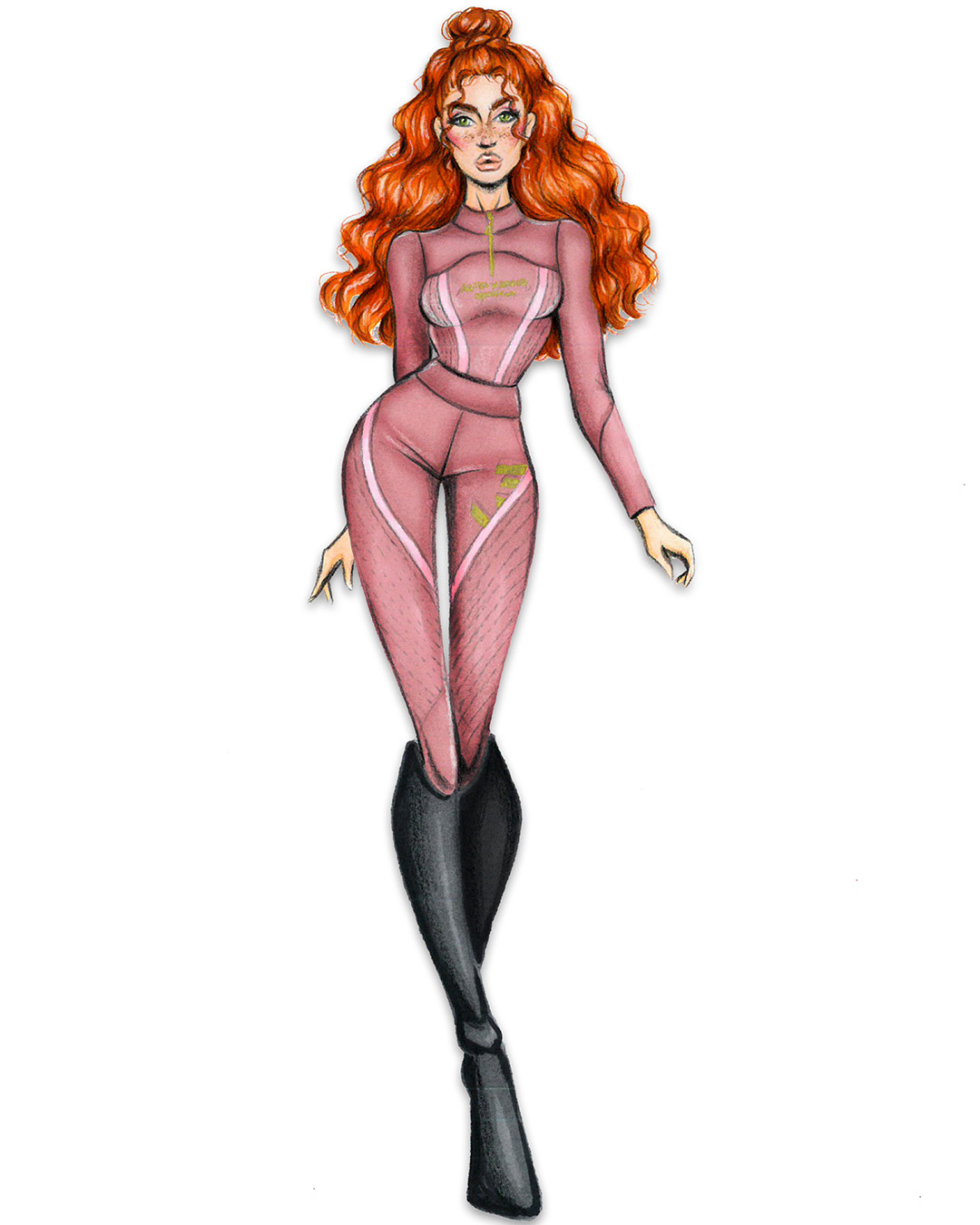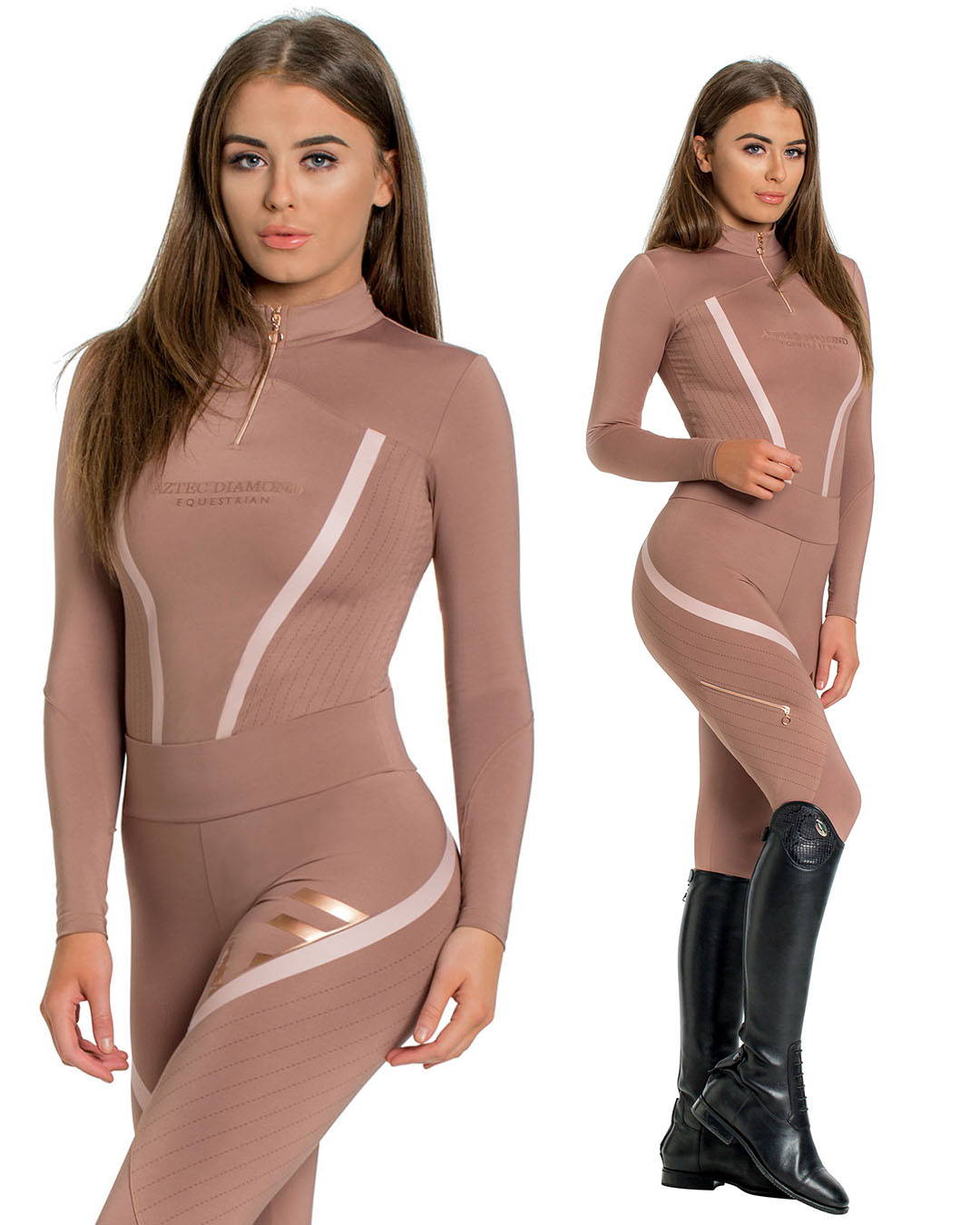 AUTUMN/WINTER 2017 - ROSE GOLD
Inspired by a handbag collection at an art exhibition she had visited, AD founder Jordan designed this outfit with idea of capturing sport and glamor in unison. AD's signature trim colour is always silver, daring to step away from the comfort of this and using rose gold meant the stand out ability of the set was unparalleled.
Crafted with carefully placed paneling, this outfit was renown for it's flattering fit. Vertical texture had been added to the garments, along with beautiful rose gold stripe panels and zips.
Receiving the most attention from any of the collections released - although this set wasn't for everyone's personal taste to wear, it was widely praised throughout the community.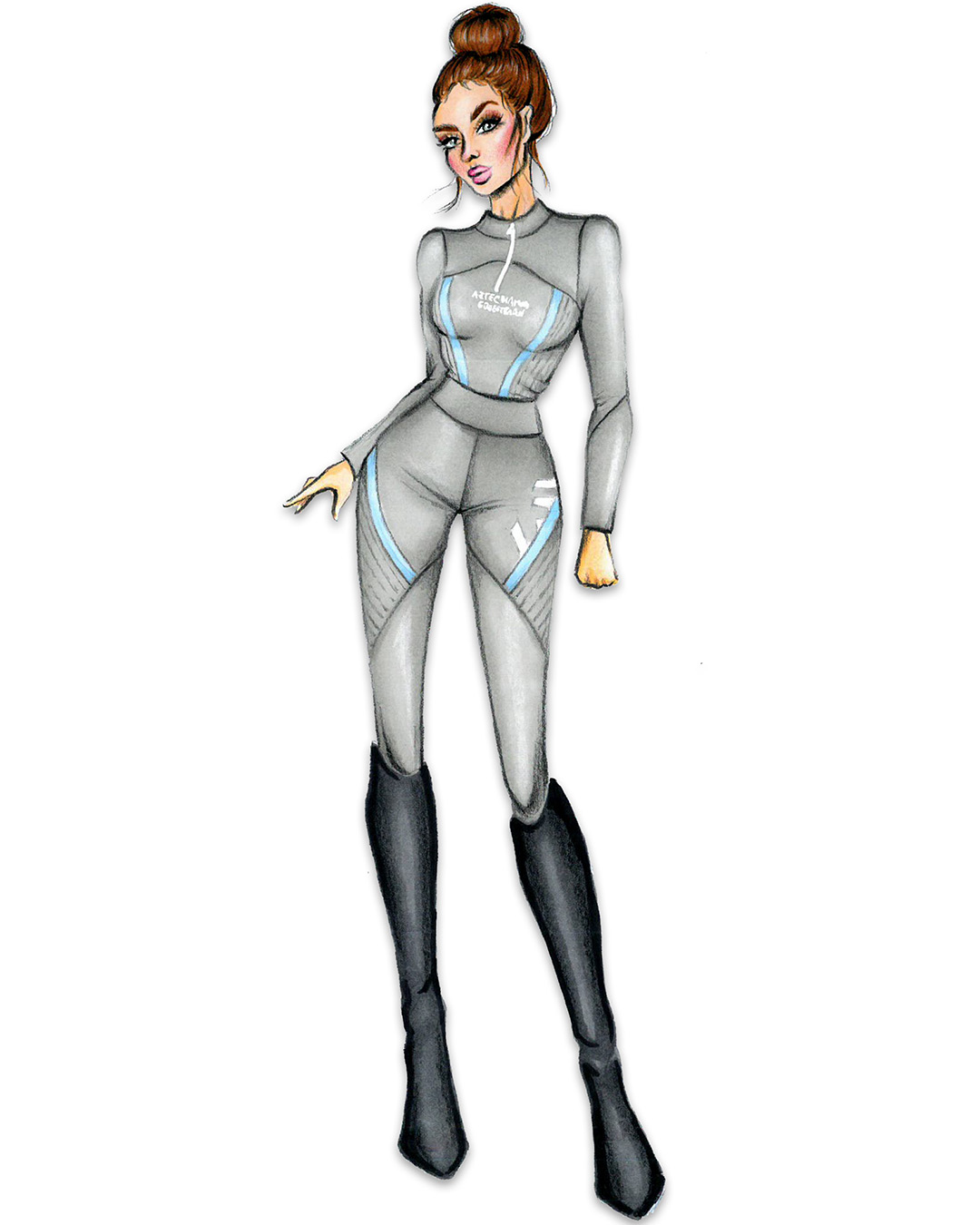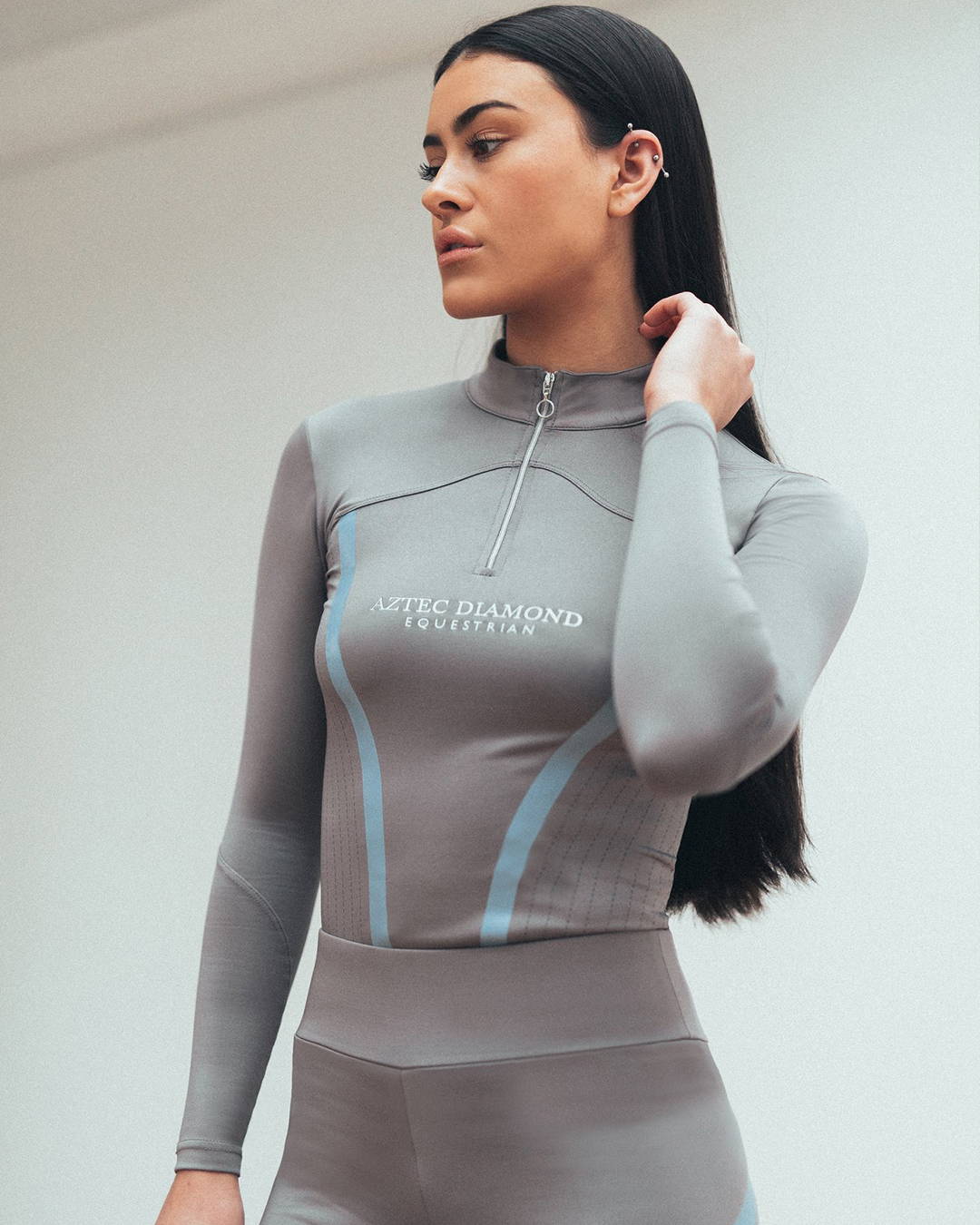 SPRING/SUMMER 2018 - BLUE PASTAL
Following the popularity of the Rose Gold set launched in Autumn 2017, AD launched the same incredibly unique set in a beautiful grey and baby blue combination, finished with silver trims.
Carefully placed paneling and vertical texture, this look was defined by its extremely flattering design.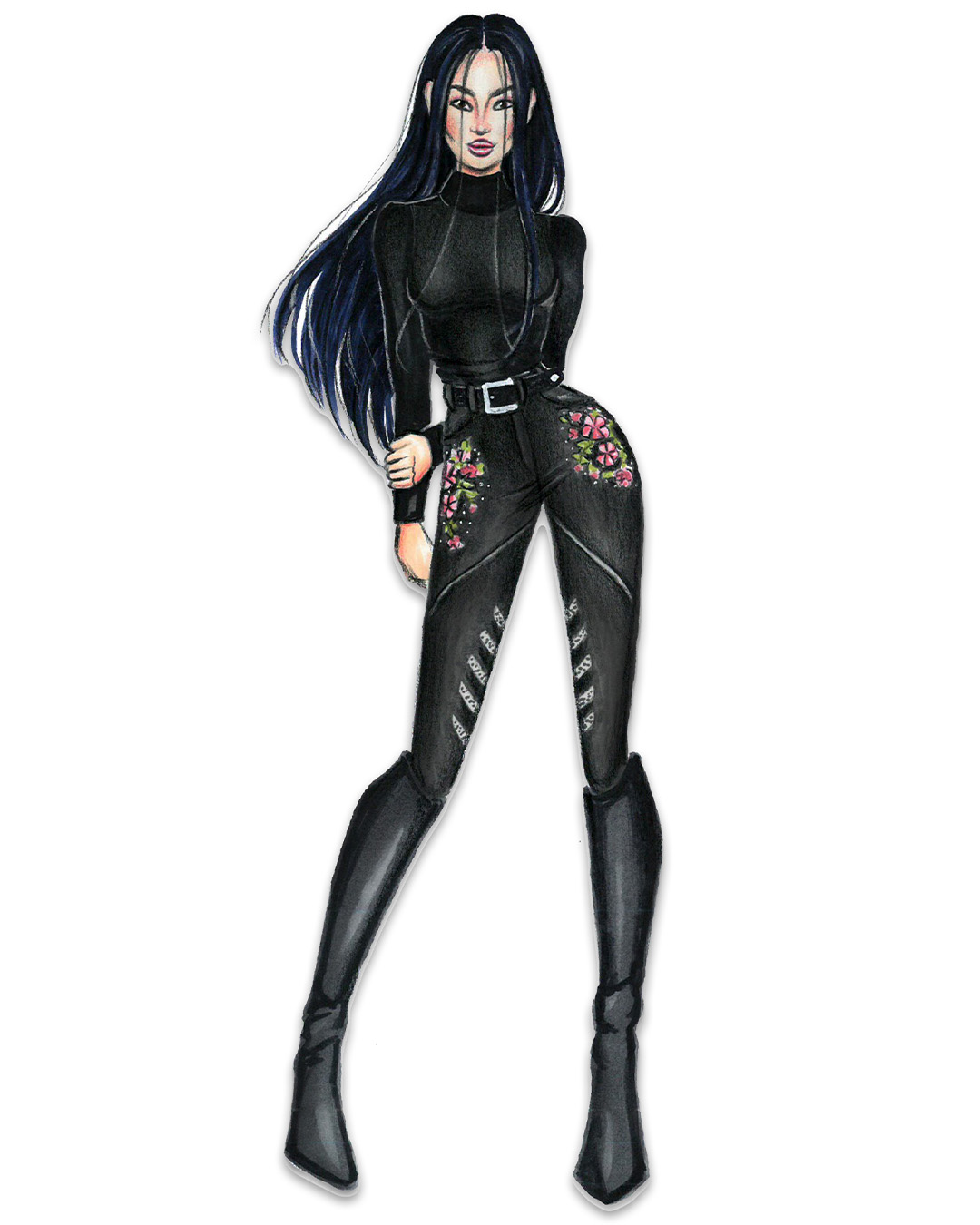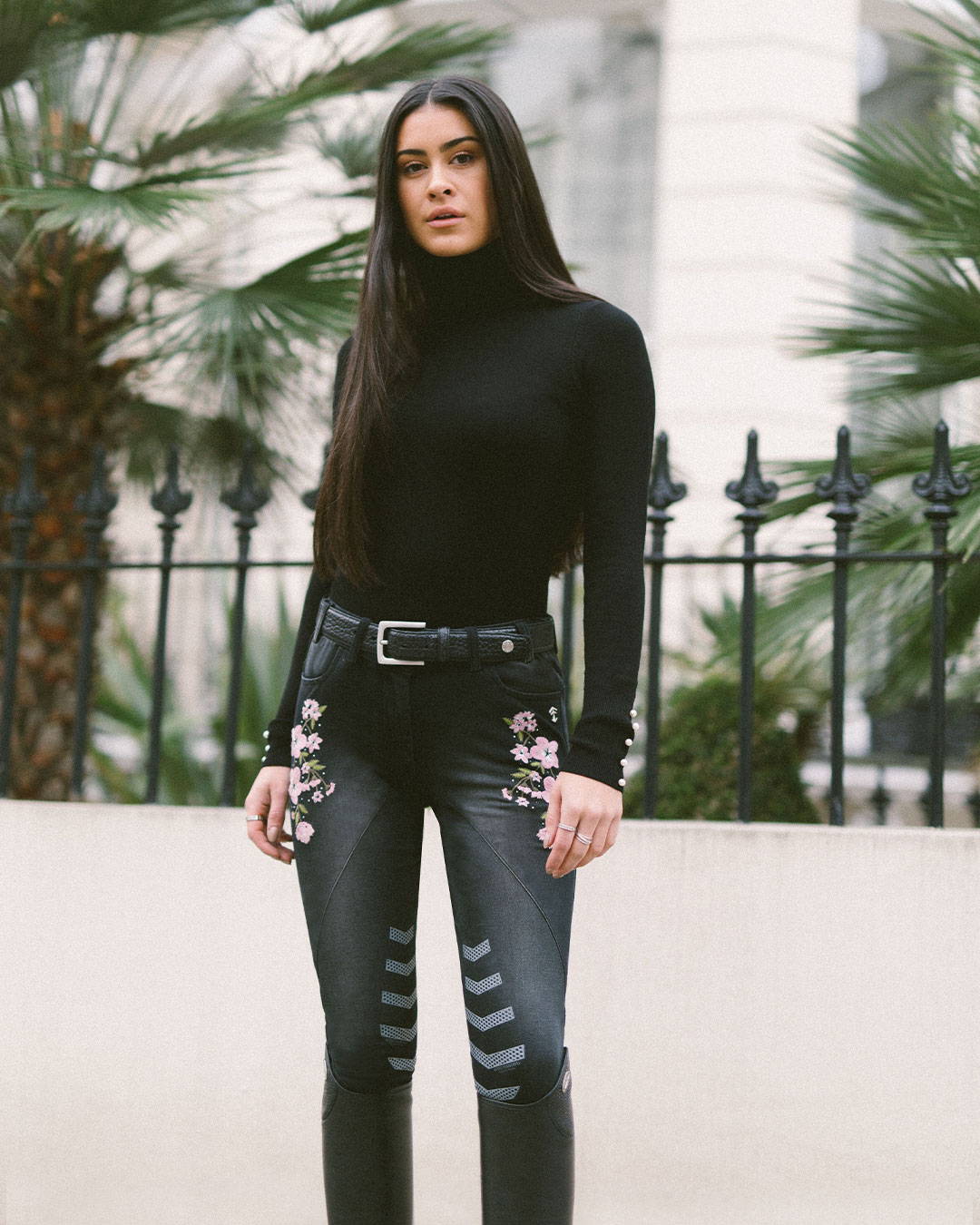 SPRING/SUMMER 2018 - FLORAL DENIM BREECHES
Inspired by spring, Floral denim breeches were developed around the immaculate delicate floral embroidery appliqué added to the front panels. Starting out as a doodle by brand CEO & designer Jordan McCabe, it went on to be refined and turned into a four layer embroidery, produced in two colour ways - Black with pink floral appliqué and Black with silver floral appliqué.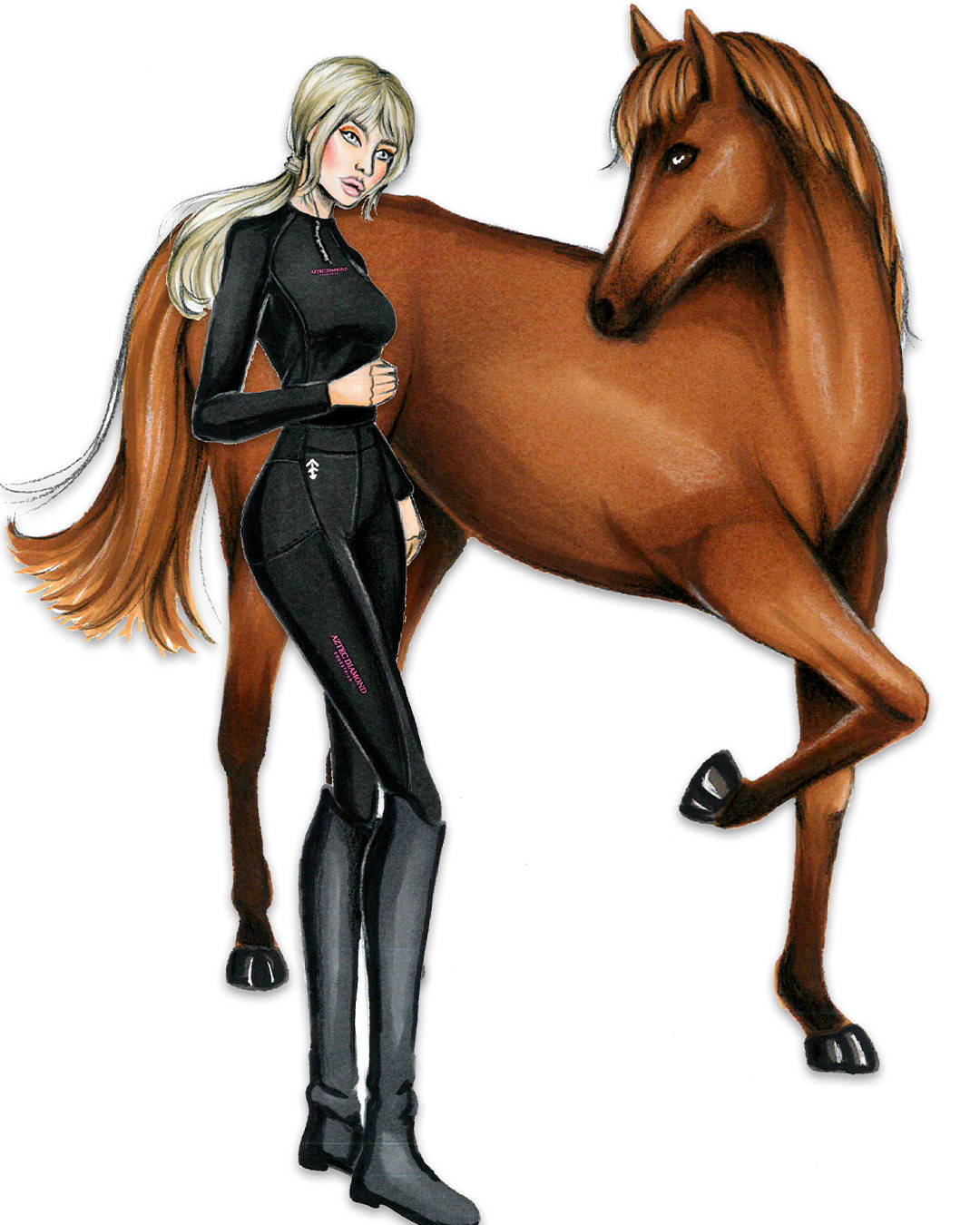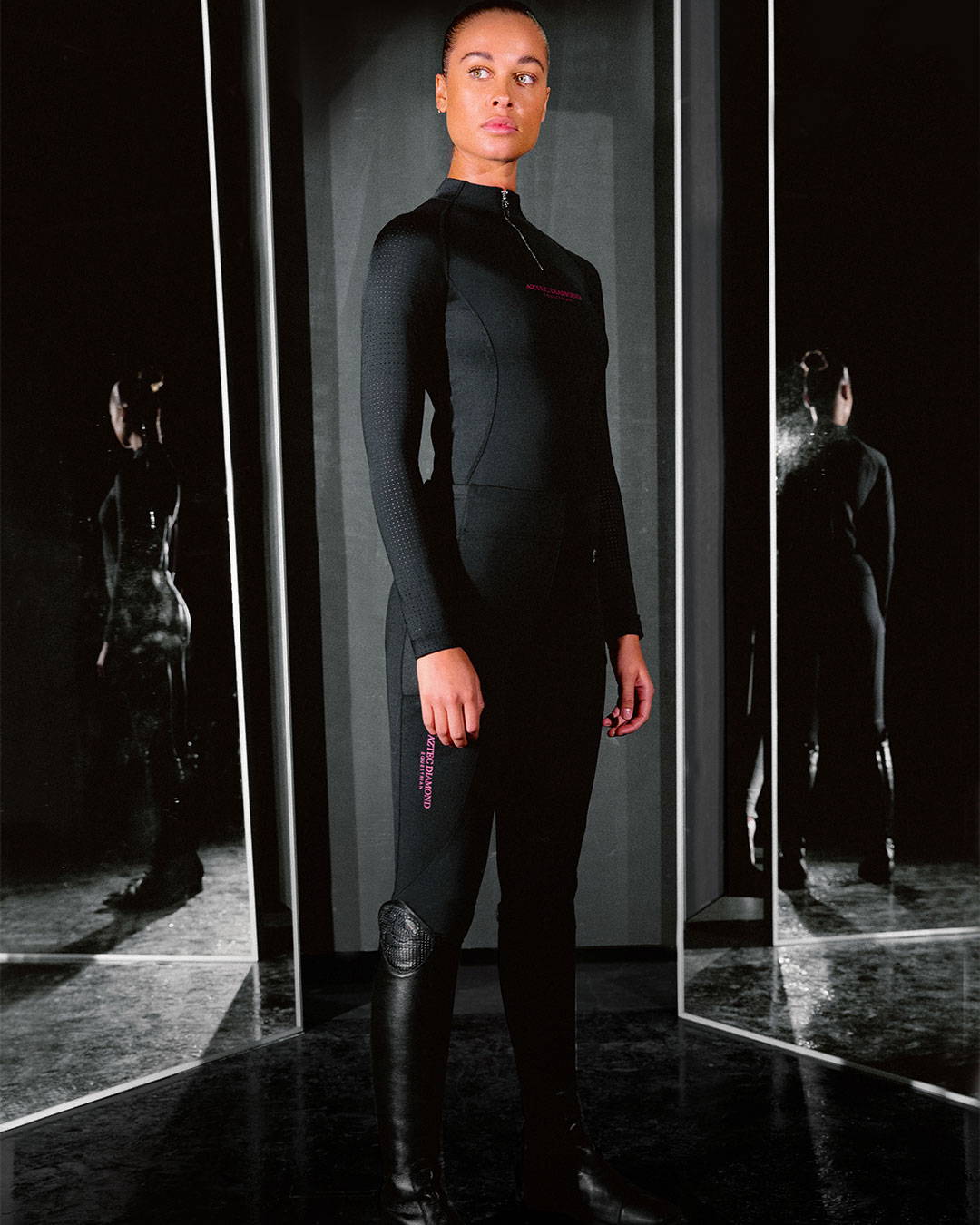 AUTUMN/WINTER 2019 - BLACK NOIR
Fusing unmistakable chic with immensely sporty, the black Noir set was created with designer & CEO Jordan's immersion in new technology and the knowledge of how it could impact a garment. The main of this look was based around a laser cutting technique to create a flat mesh effect with the fabric.
Finished with stunning, luminous pink 3D printed logos, this quickly became AD's most successful limited edition collection to date, selling out in just 4 weeks.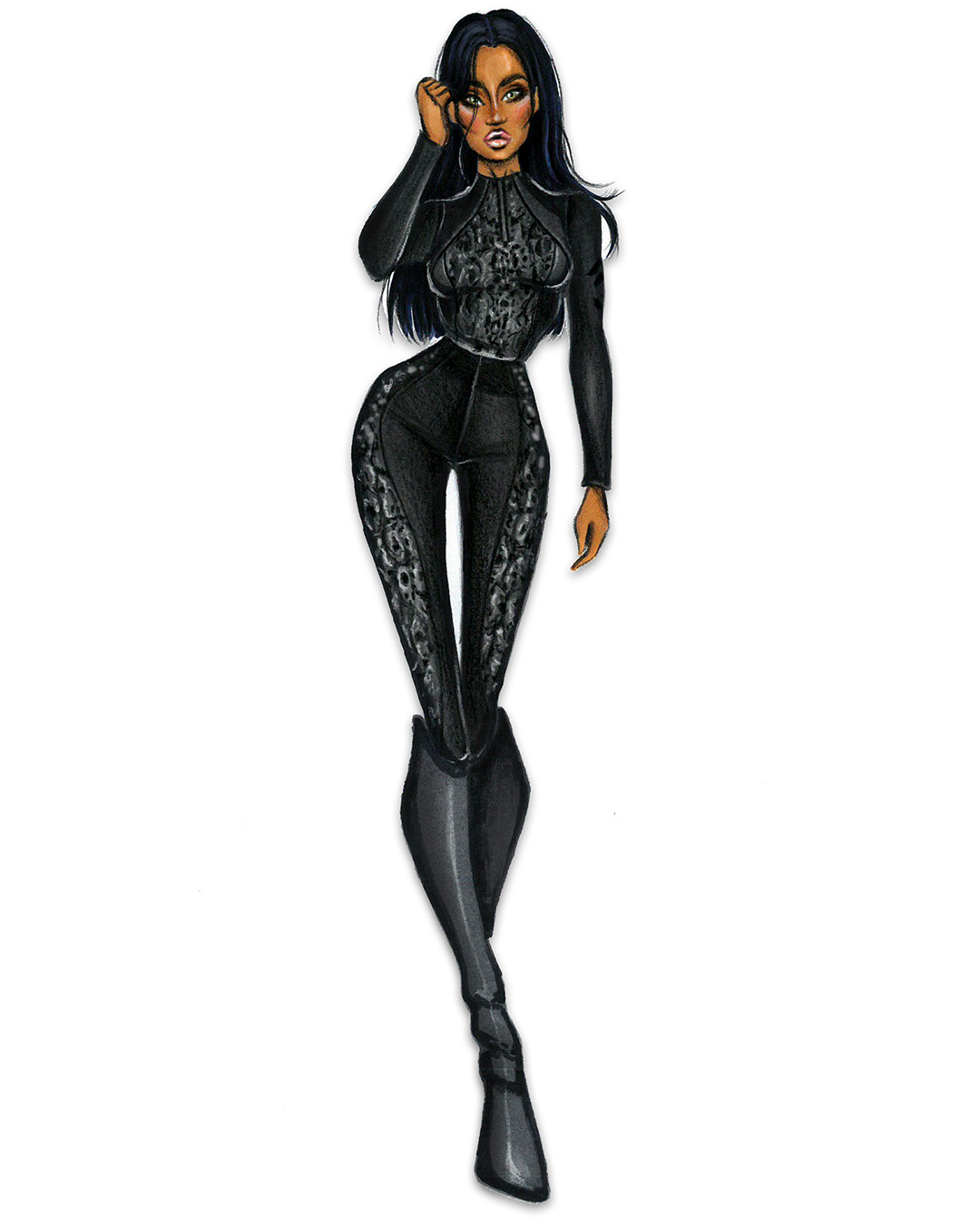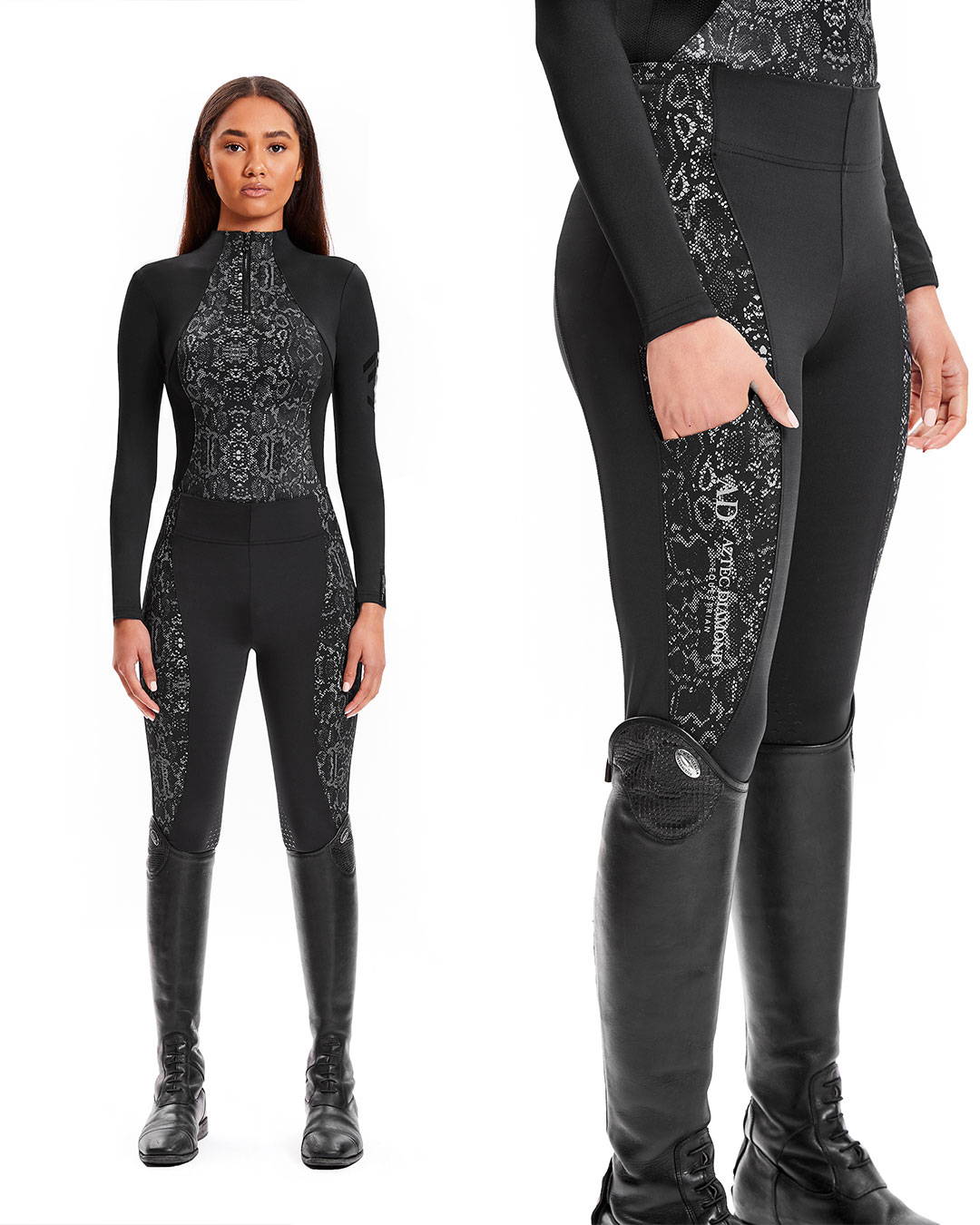 AUTUMN/WINTER 20 - SERPENTINE
AD's Serpentine collection was inspired by the designers urge to show a contemporary element of glamour that runs through all of our limited pieces, in a way like never before.
Using key performance fabrics and paying with placement and silhouette, countless samples were considered until the perfect chic shade for the pattern was found - with a lot of work going into perfecting the wash and dye of the pattern.
Finished with gorgeous gun metal silver zips and matching prints, this set oozed class with a minimal glam - one of our favourites yet.
Illustration credit goes to the unbelievably talented Eleonora Piccirillo who you can follow on instagram here