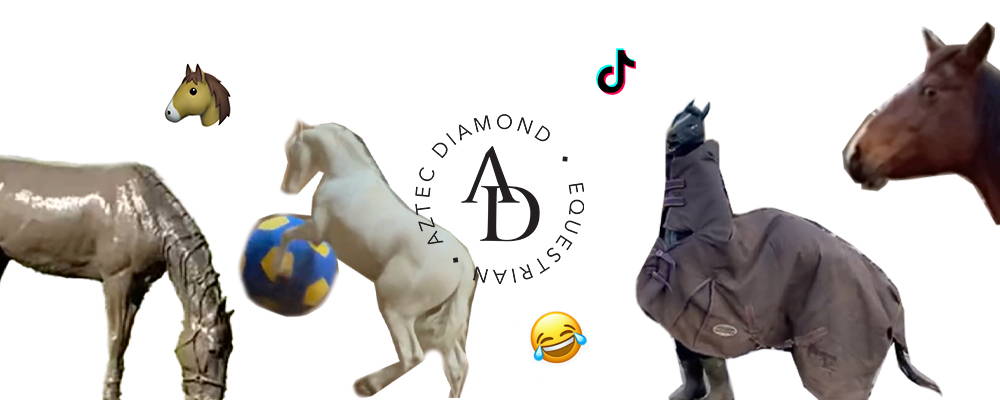 The Best Equestrian TikToks of 2022 So Far
There's no better remedy to beat the January blues than swiping through funny TikTok videos. Team AD HQ is full of TikTok enthusiasts, and we've compiled together our favourite equestrian TikToks of 2022 so far just for you.
1. Horse Football Anyone?
Affectionately referred to as 'Hoof puppy' by his owner, here's a video of Phoenix the stallion being introduced to his new Christmas present: a giant blue football. Squint just a little bit and he's the image of a golden retriever puppy.
2. There Is An Impostor Among Us
Here's how to not catch your horse in from the field. Don't quite think the herd was ready to accept this guy.
3. Home is Where The Horse Is
No literally. There is a horse in this house.
Clearly the lack of vanity mirror in his stable lead him to this. As long as he's helping to pay the bills.
4. Bath time!
Except there's no water. There's just mud. And lots of it.
We would bet money on him being a grey who's just been bathed 10 minutes prior to this video being taken.
5. Major Side Eye
In a turning of tables here's an owner embarrassing his horse for once.