New Year's Resolutions are undoubtedly regarded by some as a little cliché, however 2020 brought us the backhanded gift of spending a lot of time with just ourselves, and naturally a lot of self-reflecting came with it.
Popular resolutions from previous years such as 'I'll cut out chocolate' or 'I'll clean my tack every week' have now evolved into something more meaningful, well-rounded and focused on bettering ourselves as a whole rather than pushing ourselves to do or be something we won't enjoy (however if you do have the willpower, cleaning tack every week is recommended).
The most daunting part of making New Years Resolutions can be making them and sticking to them, which is why as a starting point we always recommend writing them down. And what better way to do it than in a brand new diary?
In 2020 we dedicated many months to creating and developing a diary tailored to equestrians and the demands of their lifestyle. Our stunning leather-look emboss diary makes writing down errands a treat. Read on to find out the resolutions you should be making and how your Aztec Diamond Equestrian diary will support you in fulfilling these.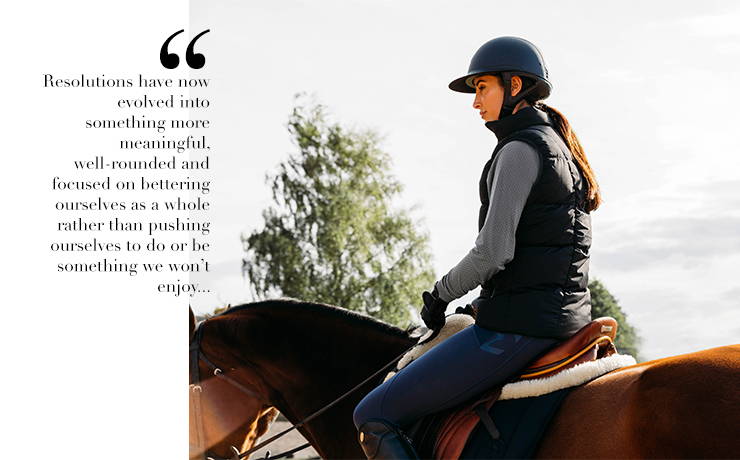 1. Celebrate Progress, Not Just Milestones
In equestrianism especially, sometimes we can lose track of just how far we have come. It's easy to set a goal and then spend the rest of your time being hard on yourself for not achieving it, while missing all the progress you've made from your starting point.
Our diary is laid out with training plans, a place to record each ride: what went well for you and what you can work on next time. By recording each step of your progress, you are then able to look back and realise each and every day improvements were accomplished, however minor they may be. There is nothing better than seeing this to feed your drive and motivation to continue. Huge changes don't happen overnight, major milestones are made up of many minor accomplishments.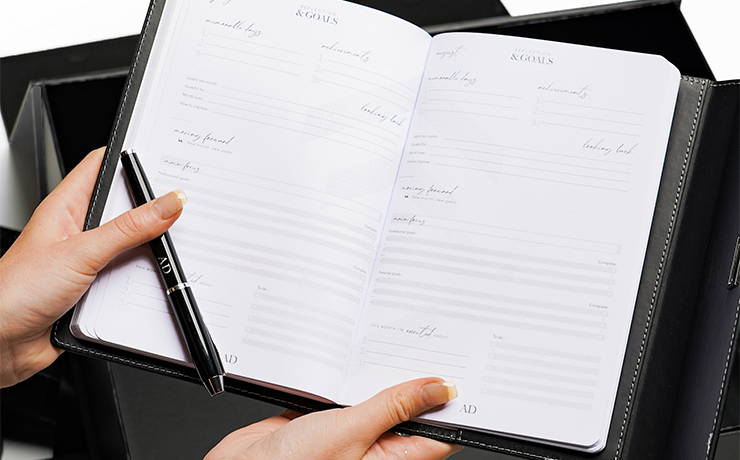 2. Keep Your Friends Close...And Your Farrier Closer
Organisation is a skill many equestrians strive for, but admittedly it can be a little bit hard to stay on top of so much at once.
Farriers, Dentists, Physios, Vets… your horse likely has more monthly appointments than you do. Sometimes it can feel almost impossible to keep track of everyone's names, phone numbers, when your appointment is, what you need to do for aftercare… That's why we have included a lengthy section for contacts in our Equestrian Diary.
Keep all the important people in one place, and after each appointment there is another section in the diary dedicated to making and recording notes on changes made, aftercare and writing in any potential follow up appointment dates.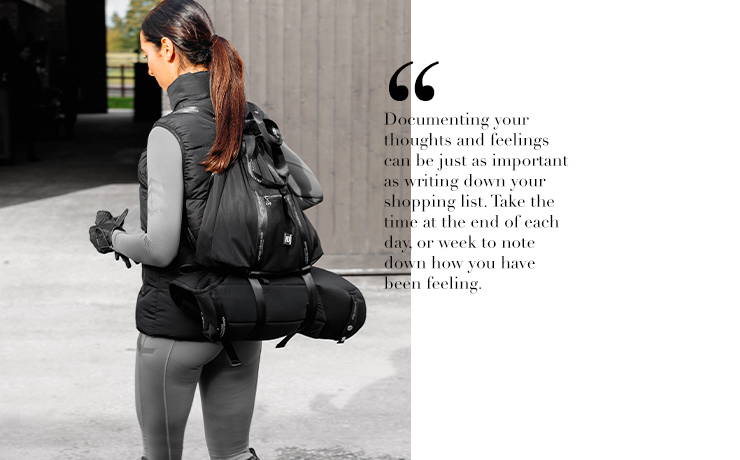 3. Create A Diet Plan
Hear us out on this one. Not for yourself- for your horse. There are so many factors that can impact a horse's nutritional requirements. Time of year, age, workload and condition can all effect an equine's weight, energy levels, performance and general behaviour, meaning their diet constantly needs to be reviewed and tailored to them and their needs.
Keep track of every supplement, feed and measurement you need to feed your horse in our diary's Diet Plan section and update it when required. It makes every long supplement name and measurement you need a little less daunting when you have them stored in one place. Ask your vet for their nutritional recommendations next time they visit.

4. Remember Goals Are Timeless
It is important to remember goals and resolutions aren't exclusively reserved for January 1st, they can be started at any point you identify you want to strive for something new. Our diaries are dateless, meaning you can start setting towards your ambitions at any time in the year.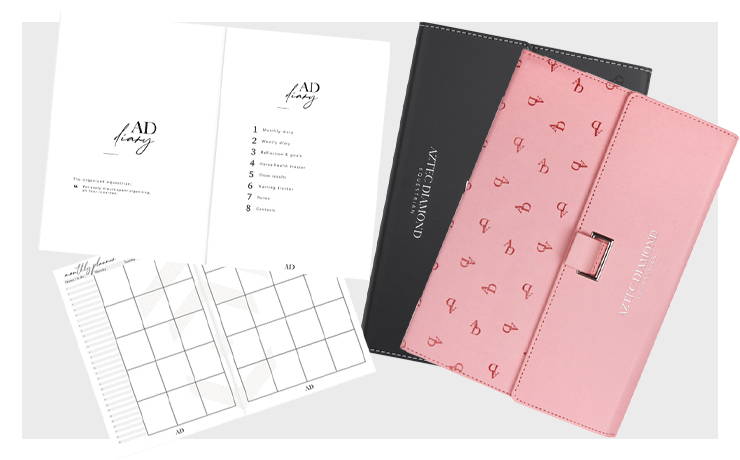 5. Mind Over Matter
Documenting your thoughts and feelings can be just as important as writing down your shopping list. Take the time at the end of each day, or week to note down how you have been feeling. Identify patterns of what has made you feel good versus things that don't benefit your mindset. This is an excellent release and a brilliant way to keep a track on your mindset.
Our stunning AD Equestrian Diary is available in Black or Pink. Find it here.