As part of our AD at Home Q&A series we spoke to the wonderful Beth Sen, a 28 year equestrian influencer and loyal AD lover about switching ice skating for riding as child, the longevity of her favourite AD pieces and what it's like balancing Equestrian life with being an NHS front line worker.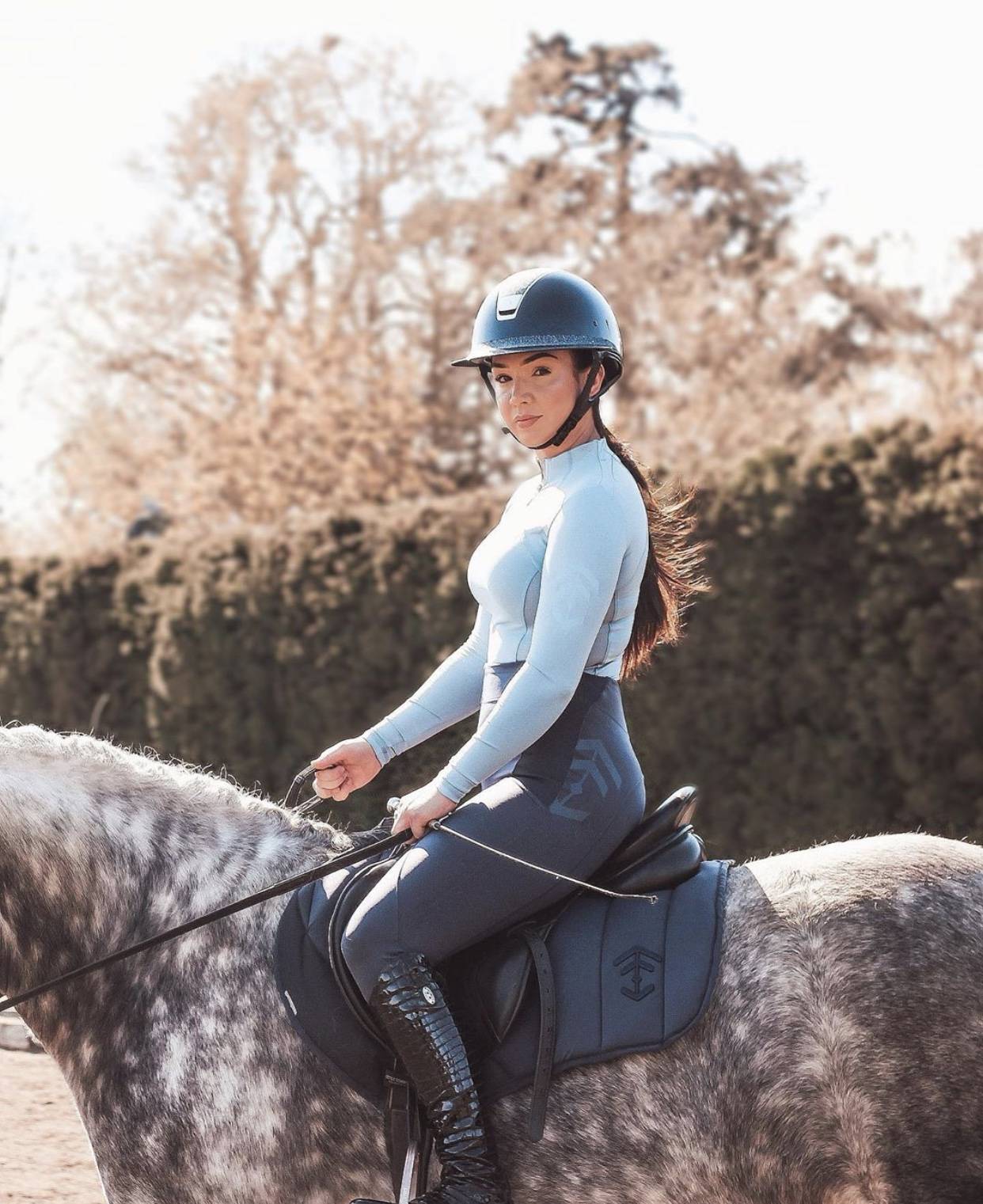 How did you first get into riding?
I was actually having an ice skating lesson and my Mum said to me "would you like to go next door and see the horses" we did and there has been no more ice skating and 24 years of horses.
How did you become an influencer?
I made my equestrian account 5 or 6 years ago because all of my friends were getting fed up of seeing horsey photos and one of them suggested why don't you just like make a page dedicated to horsey photos, so I did. It's been amazing, I've met some incredible people through my Instagram, I have friend's for life now, so I'm super grateful for that.
What's your favourite AD outfit?
What I'm wearing right now (Grey Crew Neck & Sweatpants) ask anyone who sees me on a daily basis, I live in them, I love them, they are so comfortable.I think the other favourite outfit would be the nude base layer and for any of you guys who are into "matchy, matchy" stuff, this colour will go with any colour saddle pad - I usually layer it with my Black pull on Aztec hoodie on the top and my black baseball cap for the bad hair day.
Whats your favourite AD product?
My Favourite A.D. piece ever has got to be between the Base Layer, Riding leggings and the loungewear, all of which I had every single thing from the very start. I had the very first pair of leggings which were the orange and white logo, the very first tracksuit, which was nude, still got them, they are long wearing, they literally still look as good as new and I love them!
Tell us 3 equestrian products you couldn't live without?
My riding hat, my riding boots and my saddle, just because they are the absolute favourite things I own, and I treasure them.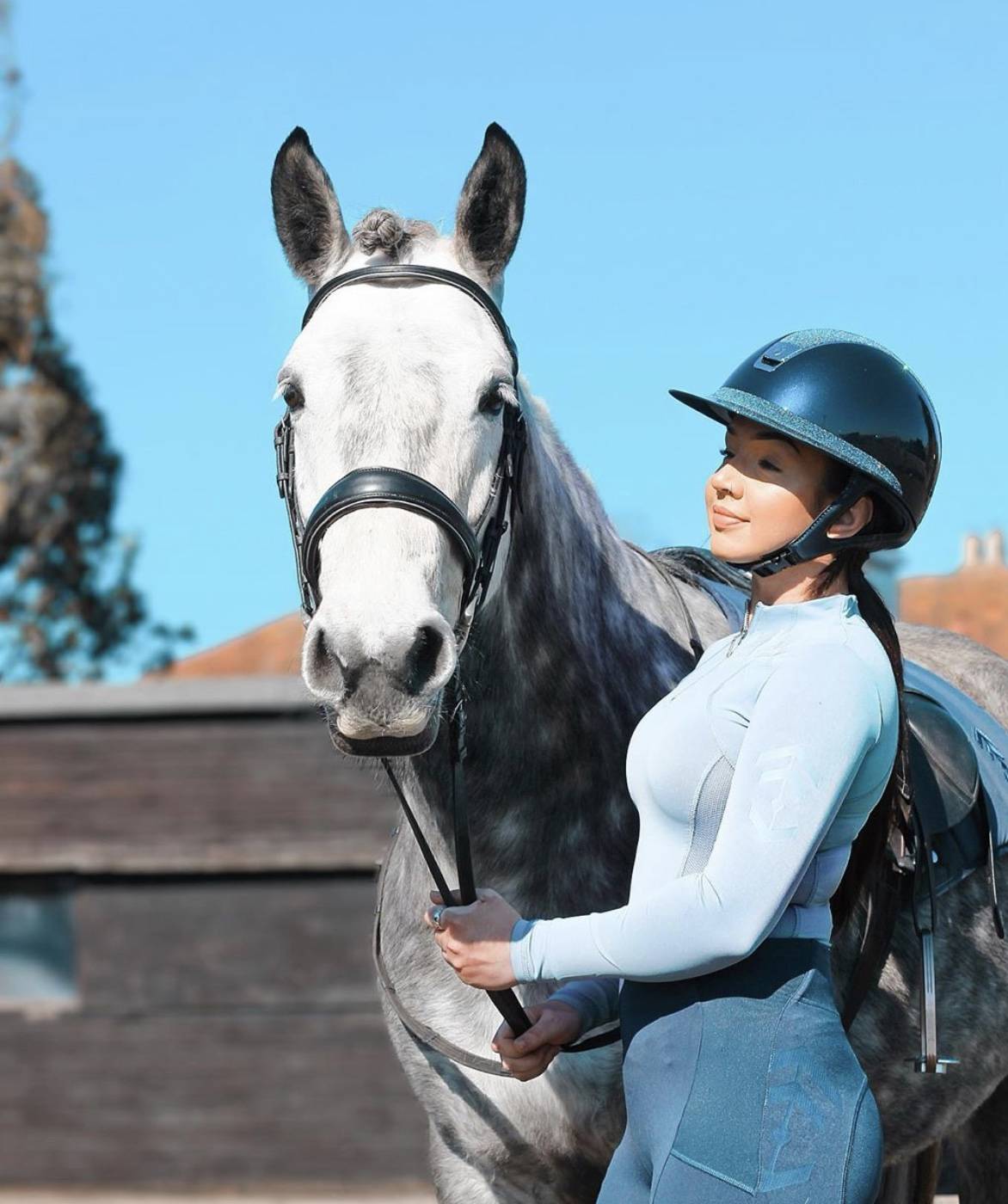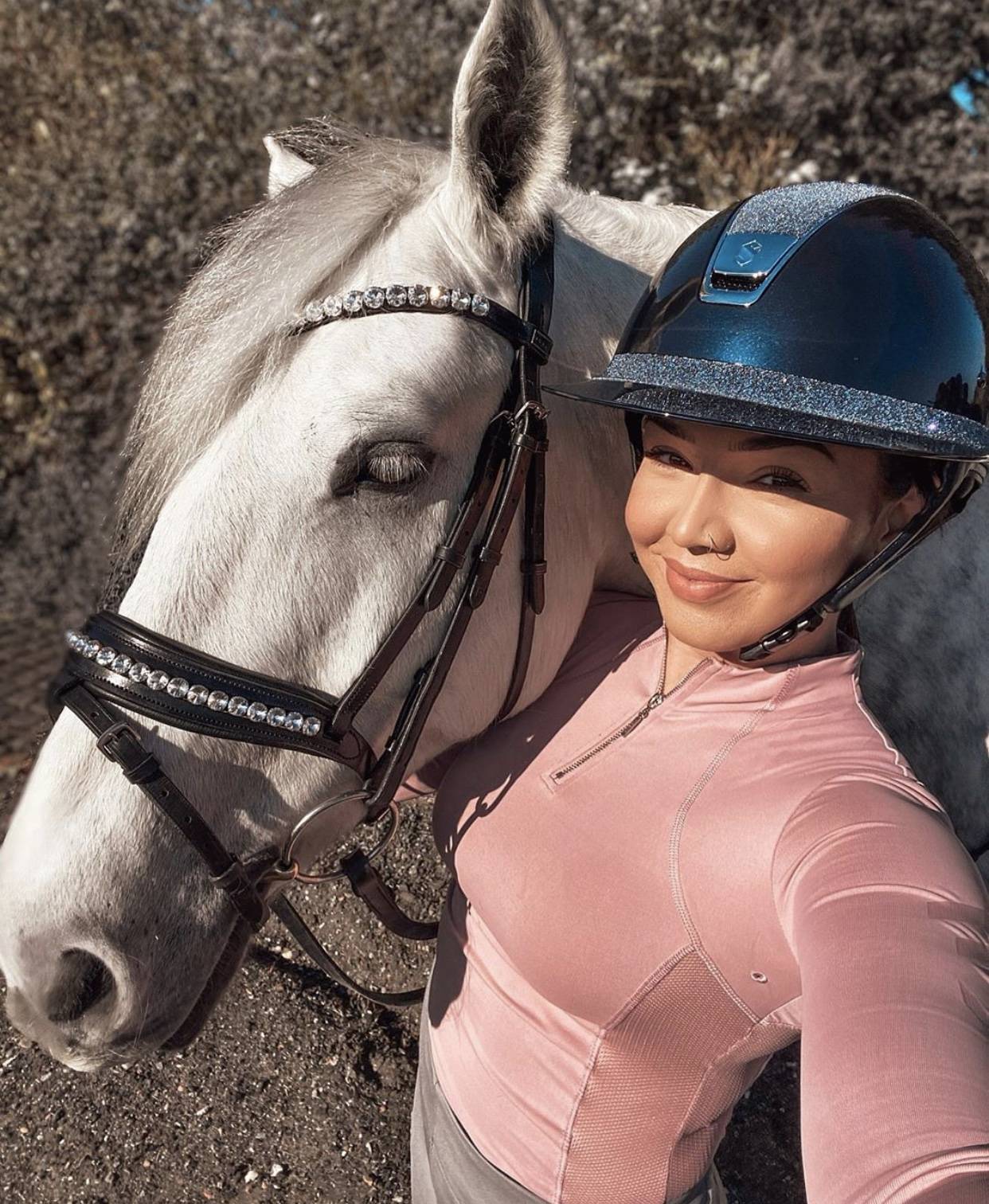 What's been your biggest achievement?
I would say, either winning the Arena Eventing Challenge with George at Hickstead, at the sunshine tour or George winning the leading horse at a local show centre to us, just because he's won that show twice and won 2 saddles which is incredible. The feeling when things are going wrong and you are rewarded for all your hard work is the best feeling in the world for me.
How many horses do you currently have?
I'm really lucky that I have 5 horses, we weren't ever intending on having or keeping 5 but once they are with us, they are with us for life, they are like members of the family, so I've got Ed, Bentley, George Aragorn and Niffy. Ed and Bentley are my 2 old boys, they are living the retired life in a beautiful part of England and I'm very jealous.George is just awesome at anything he has a go at, can not fault that horse, he has a heart of gold, really brave little horse. Niffy has only been backed recently so I'm super excited to see what the year holds for him and hopefully we can get him out somewhere this year, and Aragorn is so much like me, very sassy, very opinionated but has a heart of go.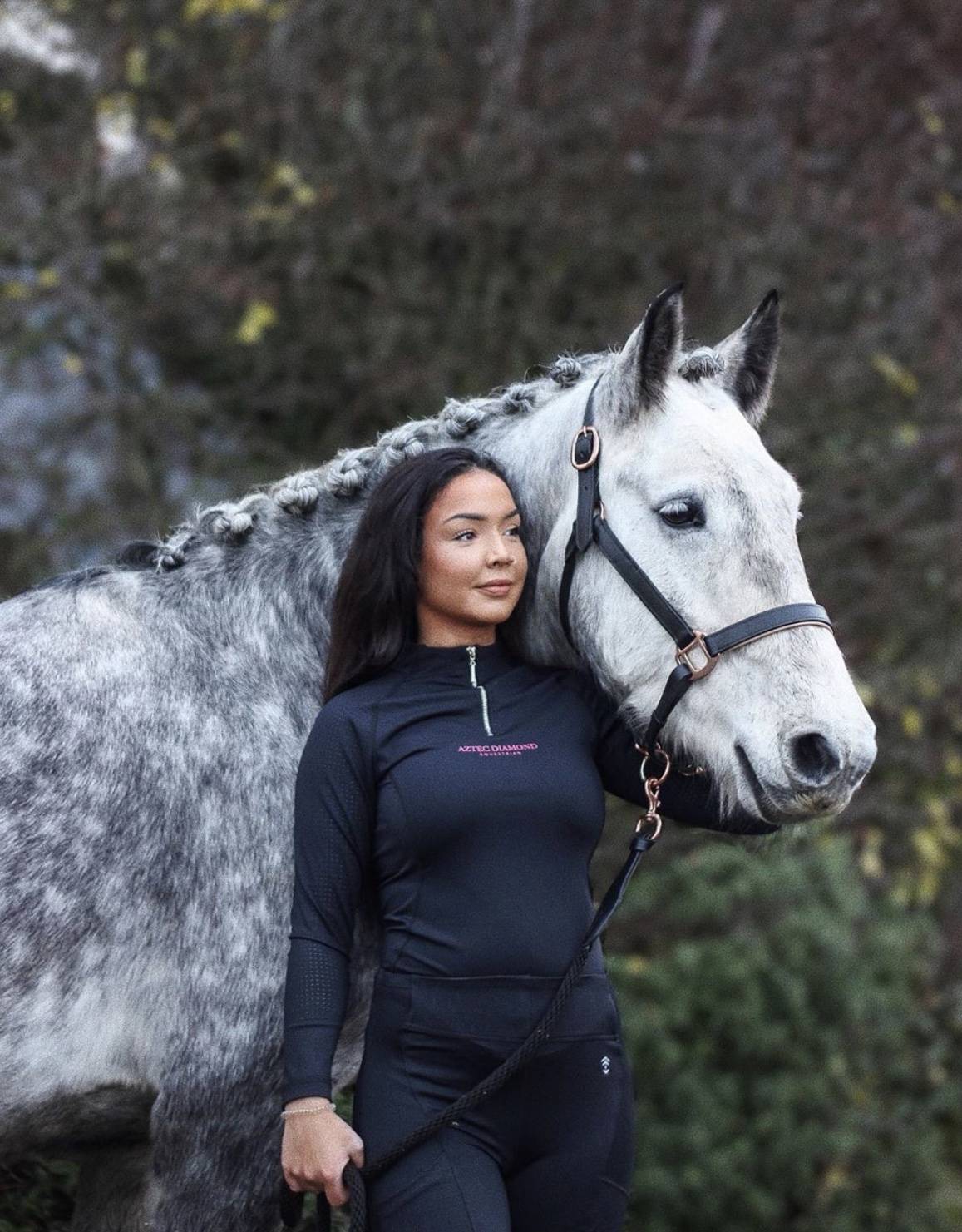 What's in your grooming bag?
I always have elastic bands just because you never know when you might need them, I had a spur strap break and thankfully I had my elastic bands so I could use them or if I forget a band for my hair, hair brushes are always a good one to carry around, I might use for the horses mane, tail or use it on my own. Sponges are a must have, especially if you're like me and you have grey horses, that are partial to the odd stain.
How have you dealt with lockdown?
Me and my Mum both work for the NHS and at the start we found it quite difficult to find a happy balance between doing the horses with our increased workload and obviously what everyone else is experiencing. Uncertainty and stress but as time has gone on, we have found it a lot easier, we got a little routine in place and our horses are on a full livery yard which makes our lives so much easier, they are so well looked after and loved as well, it makes it easier for us to pop down and see them after work, give them a cuddle, kiss, a bit exercise and know that they are in the best hands possible.