Say hello to our new competition jacket!
Over the years of AD being a brand, we have strived to become one of the most technically advanced brands on the market place. Being a company that has evolved so quickly into a market leader - our products have become significantly more technical over the past couple of years.
The show jacket is a highly requested product which has been in the works for quite some time. We wanted to wait until we had the correct technology and skill to be able to do the product justice; now is that time! The jacket has evolved considerably from the initial designs and samples. Even in a basic product, there are so many tweaks that have to be made - never mind a show jacket. We must ensure the best possible fit, design and fabrication for the customer. It's been a long process but we're super excited to launch - hopefully in May!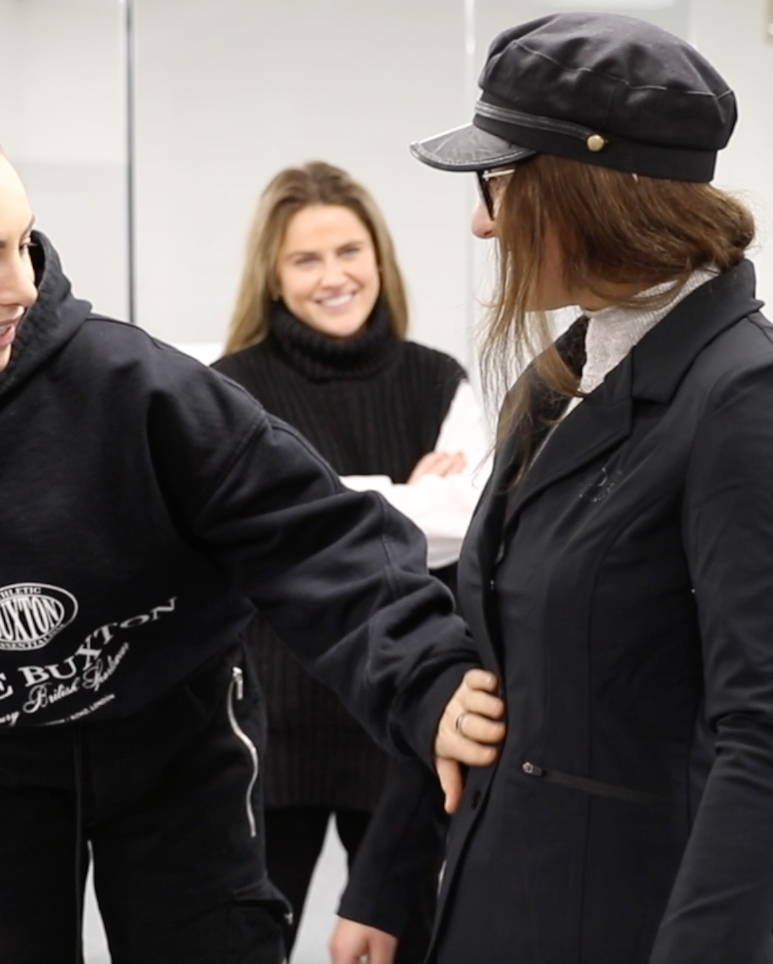 "If it doesn't sit right on the body, then the whole look of the jacket is flawed."
The jacket fit is one of the most important aspects of the design process. If it doesn't sit right on the body, then the whole look of the jacket is flawed. There have been fittings across various body types. Measurements have been adjusted, linings removed, and darts added to allow the best fit- this requires many samples and can be time consuming. However, this is essential to the process. The fabric is also a key part of the fit, therefore vital in the development process, we wanted something super light and stretchy that wouldn't loose shape over time. However, it would need be structured enough to hold and create a flattering silhouette on any body type/shape.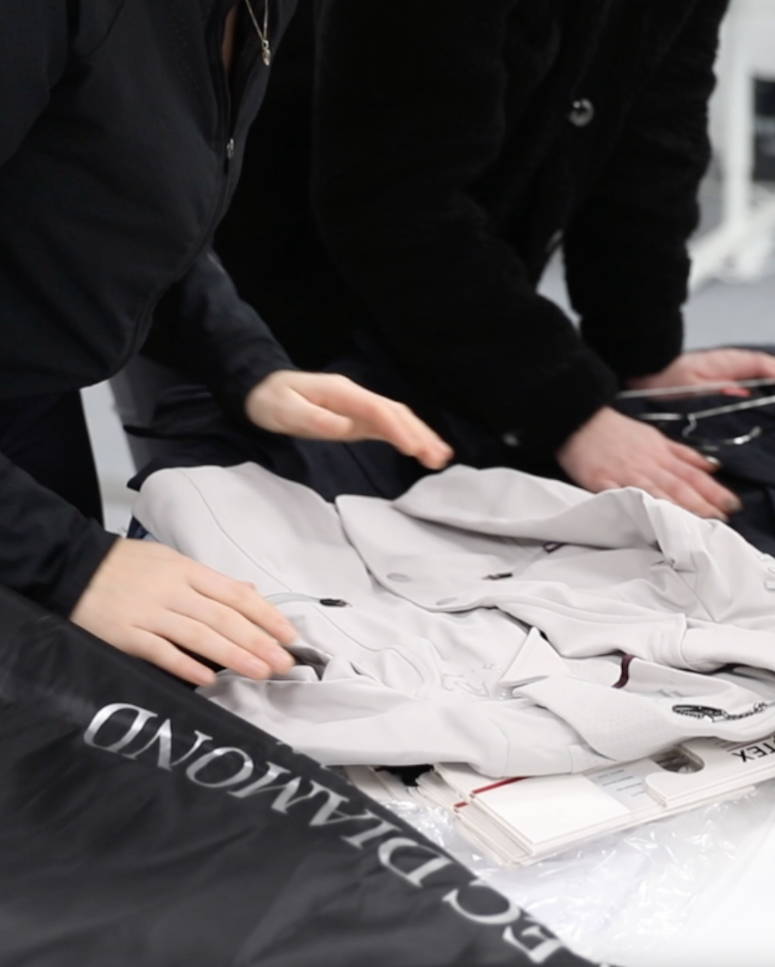 "Tonal has been most effective and gives a real premium look."
Branding has also been a key consideration of the show jacket. It is designed to align with the rest of Aztec's competition wear and showcase the trademark premium quality. We have found that less is more, reducing the branding down and keeping it tonal has been most effective and gives a real premium look. In the most recent samples, a pop of red has been added to the design. Whilst subtle, (used very sparsely on a small label and to the internal) this only adds to the sporty feel of the jacket. It is an aspect of that may well influence the design of future products.
We wanted the jacket to have something unique to itself and the customer which is why we added the detachable collar. The customer will have the option of purchasing additional collars in other colours and fabrics to fully customise their look without the expense of buying a new jacket. We have recently turned our attention to focus on producing products that can be updated or changed in style without having to purchase an entirely new piece.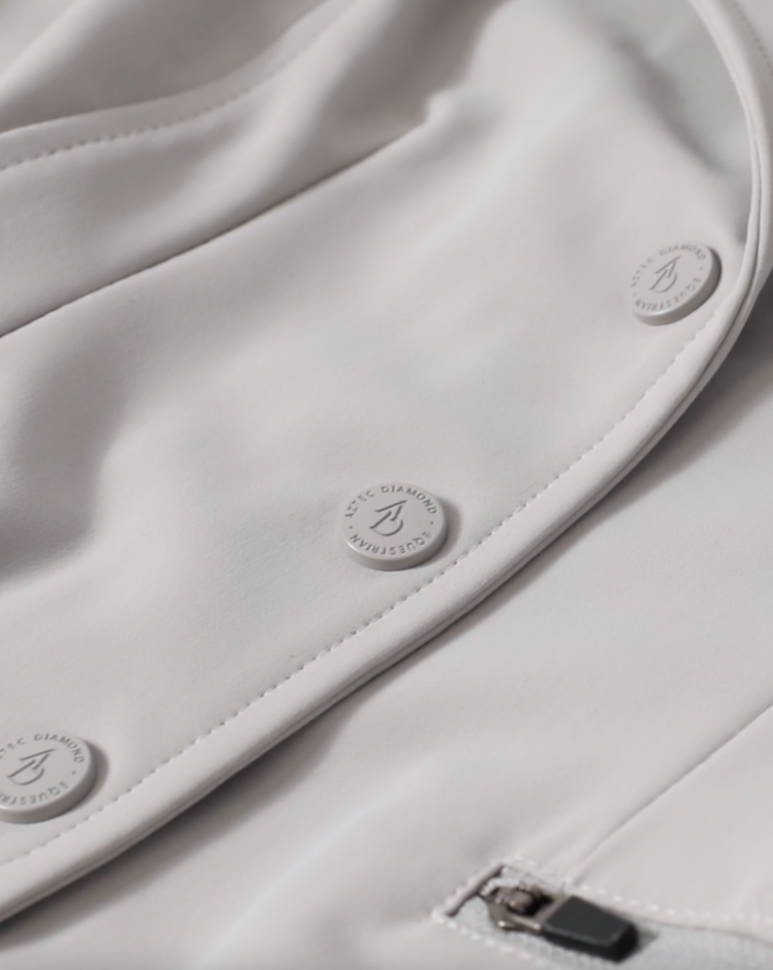 "Our instragram followers have been a major part in the show jacket journey"
Finally, the colour of the jacket is also something taken under careful consideration. There have been countless lab dips in order to select the right colours. Alongside the standard black and navy, there are additional choices of colour. Following customer feedback, red, burgundy, grey and green have proved popular additions and there will be further discussions in order to finalise the selection of colours available on release.
Our instragram followers have been a major part in the show jacket journey, giving feed back and helping with colour decisions. This coming week we are going to ask our followers to vote on what colour jacket they would purchase. The top three colour for adults, and top two for kids will be chosen from our customers choice.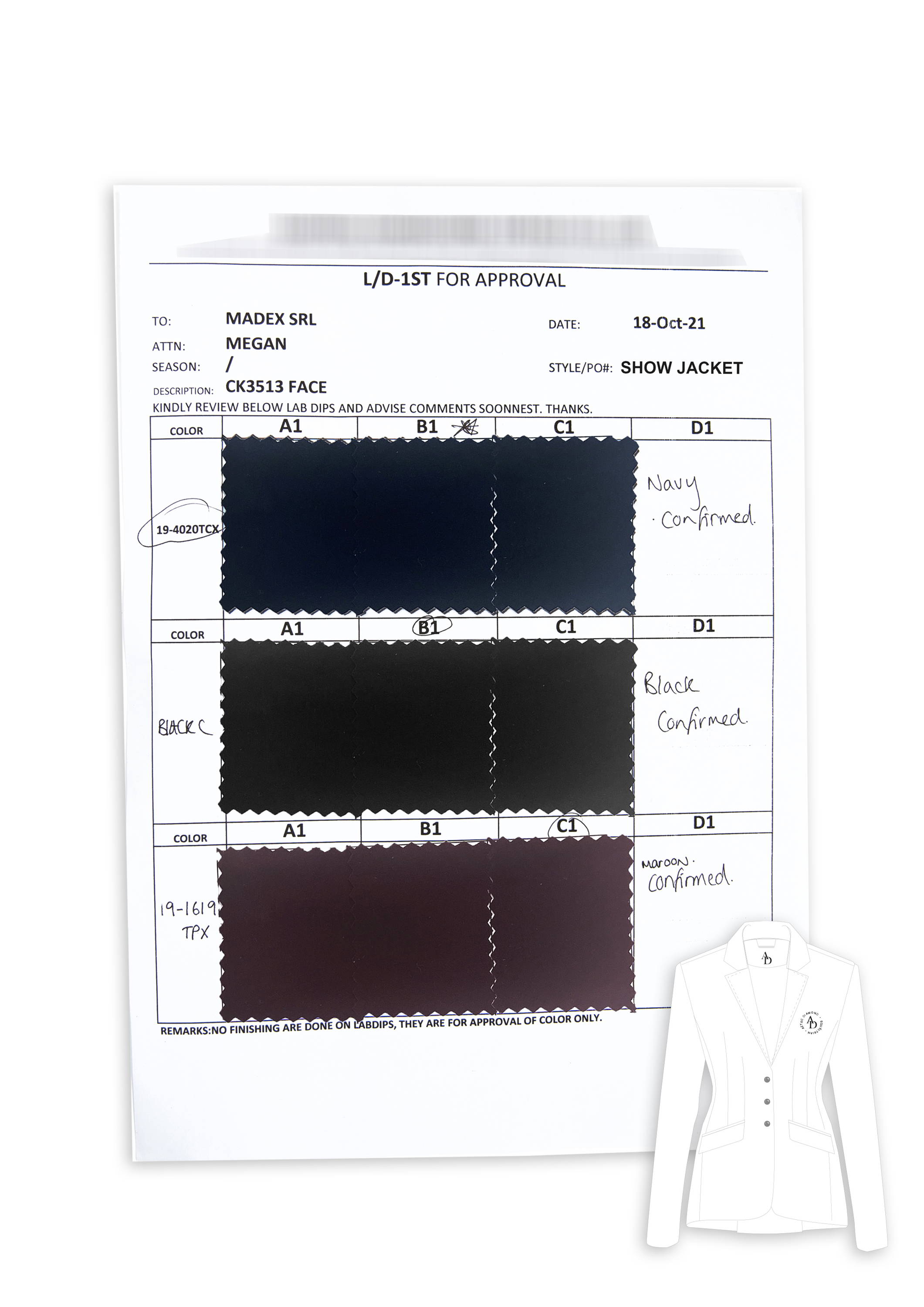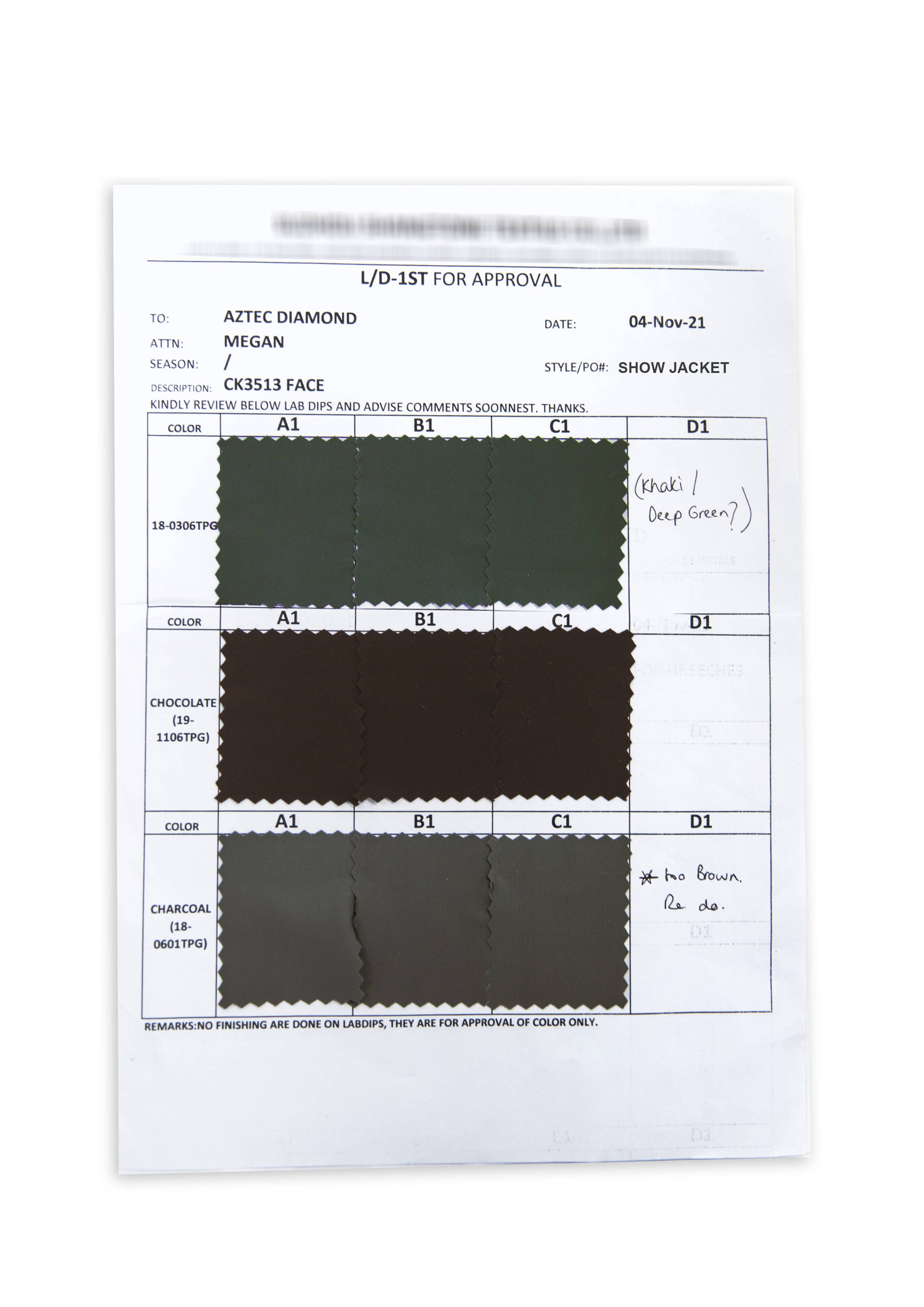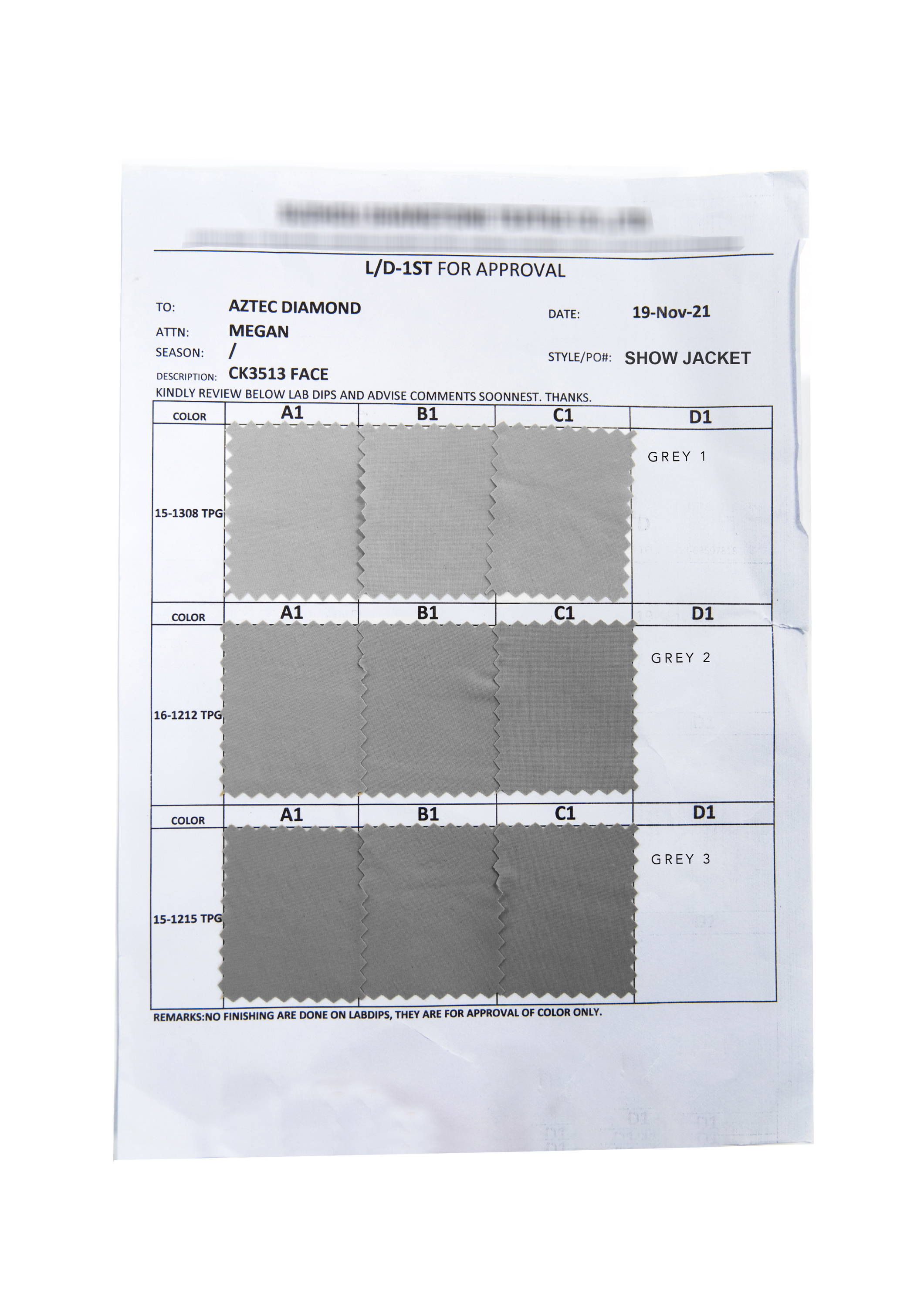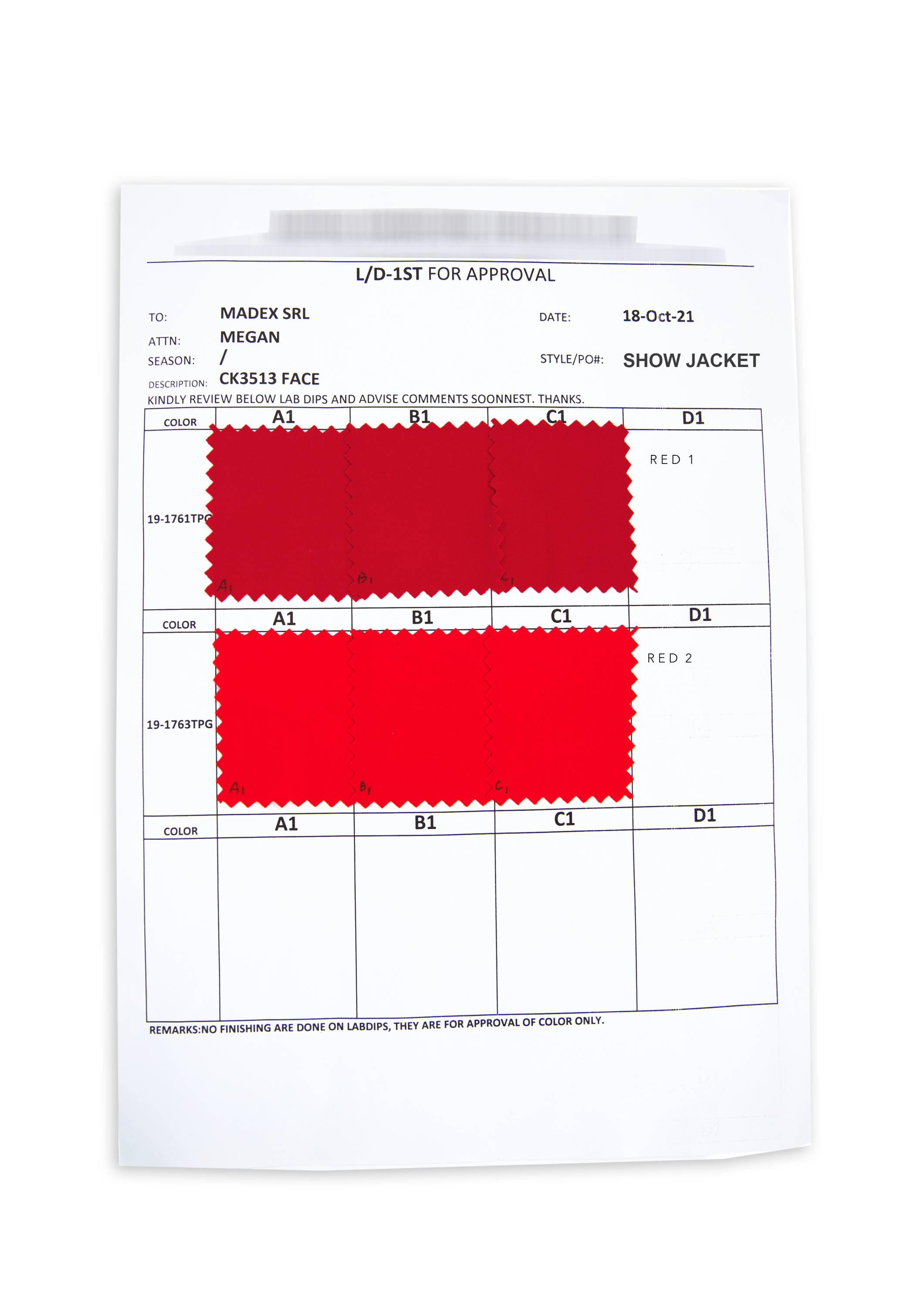 After launching a vote for our entire Instagram audience to participate in, the final colours that we'll be launching the Show Jacket in have been decided! We asked our followers to select their one favourite shade for both our adults and YR collection. Over 1300+ comments were collected and we went through the process of going through each one to tally up the top shade choices.
And the winners were...
Adults: Navy, Green, Black
YR: Navy, Stone
Letting customers have complete control over the colours we launched was a first for us, and something we throughly enjoyed! Now, when the jackets finally launch, not only will they feel personal to us but also personal to everyone who took part in voting on their favourite shades.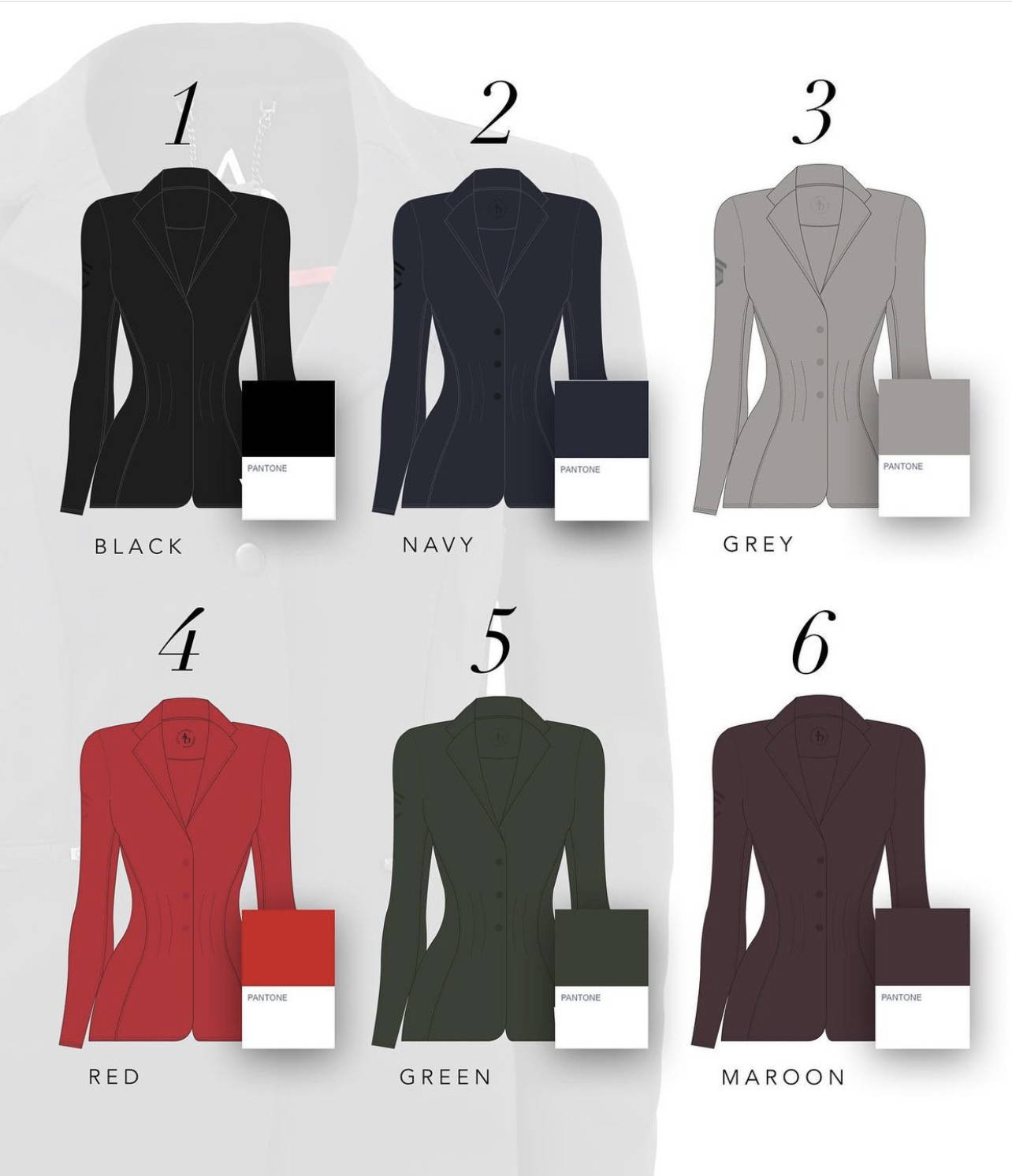 KEY ATTRIBUTES TO OUR NEW SHOW JACKET...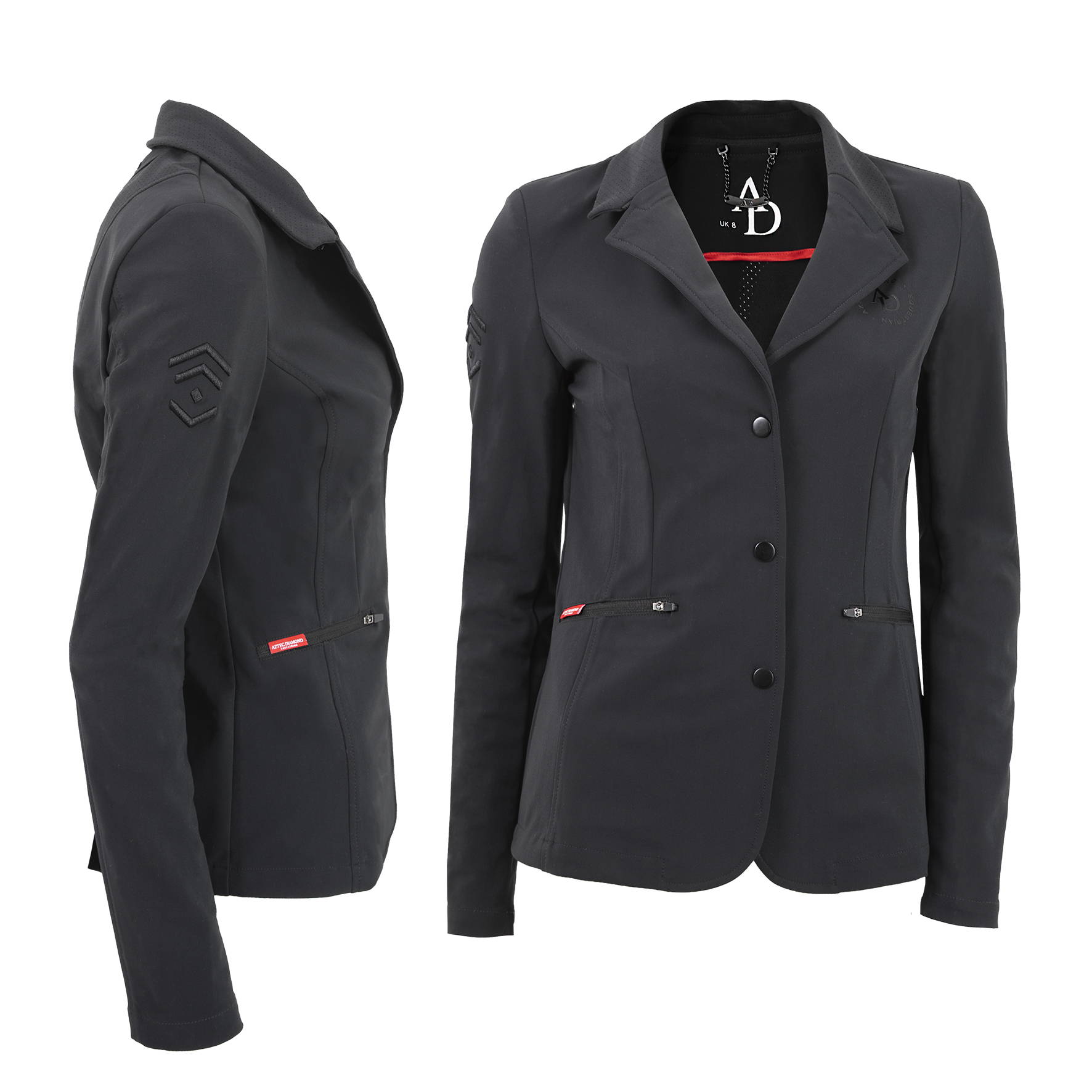 Coated light weight fabric

Our incredible fabric will be coated with a ultra-technical oloution, which will not only repel water without taking away breathability - but will also repel stains.


Detachable collar

The collar of our jackets will be attached with a zip, meaning in future we will be able to offer different collars for customers to buy, meaning they can personalise their jacket.


Laser cut back panel

We wanted to make the jacket as breathable as possible to make sure its super comfortable to ride in all climates. We added a laser cut panel down the full back of the jacket for air flow.

TOP COMPETITION WEAR PICKS