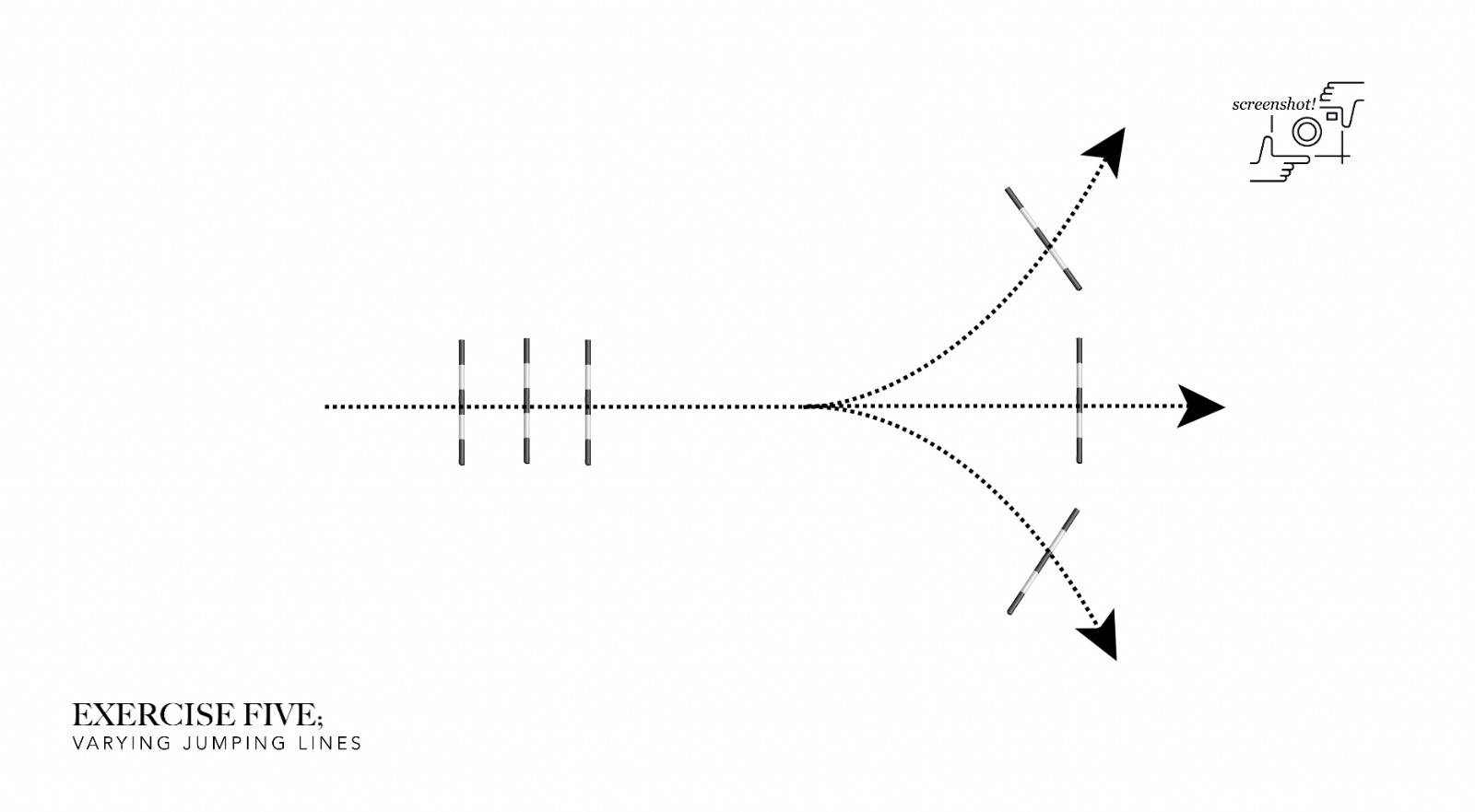 WHAT IS A GYMNASTIC JUMPING GRID?
This exercise works on getting the horse and rider to adjust to riding jumps with varying amounts of strides between, 0 for the bounces and then 1 stride to the upright and a further one stride to the next step of bounces. The exercise can be set up either down the long side of the arena, or down the centre line, depending on your ability to keep your horse/pony straight through the grid.
AIM
This exercise will help to improve rider control and straightness between fences. It will also help you to see your strides. The bounce elements are really good gymnastic exercises for your horse/pony and the number of bounce elements can be increased once you can negotiate the grid consistently.
HOW TO START AND PROGRESS
This exercise can be started with poles and cantered over on each rein to begin with. Once the rhythm and stride pattern are consistently correct, you can progress to smaller then larger crosses, then make the one stride upright taller.