In October, we teamed up with Esme Higgs to celebrate the launch of our first ever Luxury Equestrian Advent Calendar. After selling out completely in just 21 days, we collaborated together to launch a festive giveaway so that everyone who missed out on buying a calendar would still have a chance to get their hands on one.
Esme is extremely well known in the equestrian world for both her Instagram (@this_esme) YouTube (This Esme) platforms. At 19 years old, Esme has amassed over 752,000 subscribers/followers collectively, and showcases a huge range of content which feature her horses and donkeys.
Beginning her online presence whilst she was in school, Esme uploaded YouTube videos initially as a way of storing her competition rounds in one place so that she could share them easily with friends and family.
When schoolwork and exams brought on extra pressure, Esme realised her best stress release was through spending time with her equines and expressing her creativity through the process of editing the content she filmed.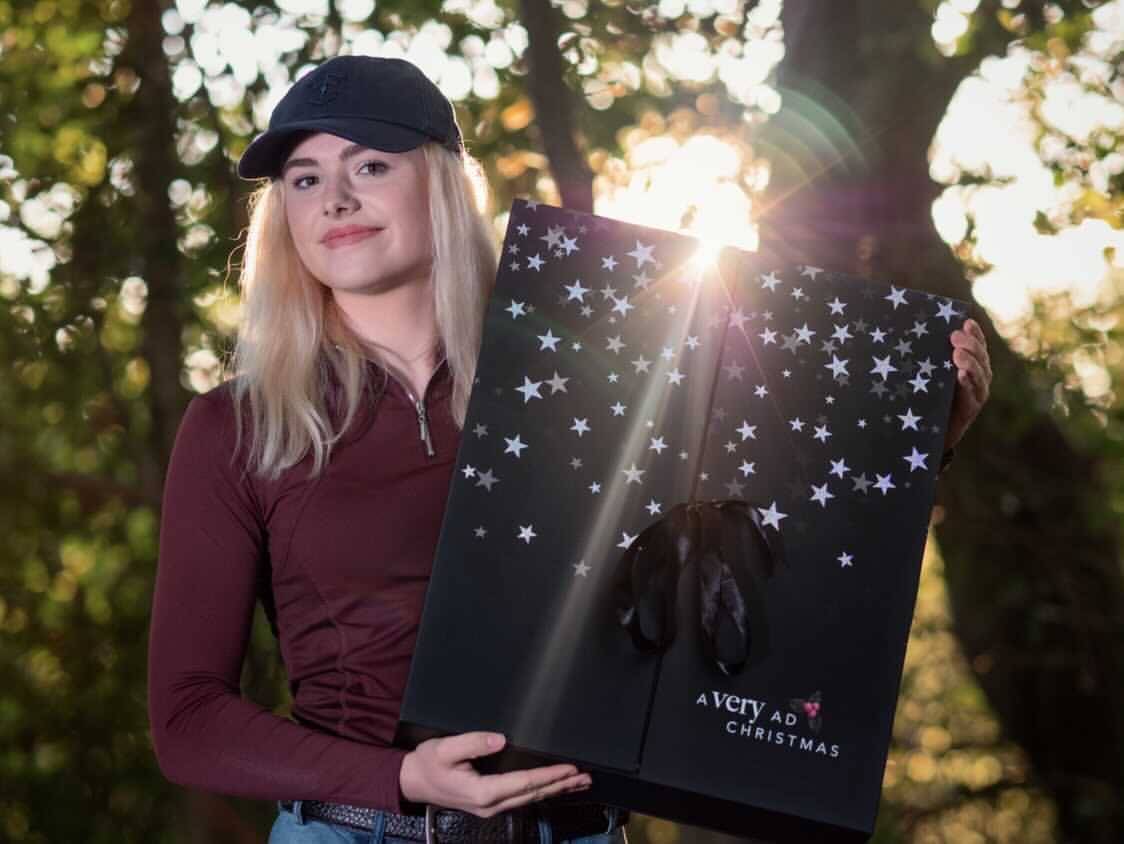 Her skill of editing and passion for horses quickly gathered the attention of others on the platform, and what had initially begun as a fun pass time suddenly expanded into an entire community of loyal subscribers. Esme keeps her content fun and engaging but most importantly it's relatable for her audiences- a quality so valuable in a sport that can sometimes feel inaccessible.
The lucky winner, Anna Morris (@kit.equestrian) was randomly selected from over 10,000 entries on Esme's post.
Still curious about the Luxury Equestrian Advent Calendar? Esme has just launched a new video over on her YouTube channel providing a complete rundown of all the gorgeous treats and products contained inside each of the 12 doors. You can watch the video here (insert link once its live). Our sign up list for 2021's Luxury Equestrian Advent Calendar is now live, so if you missed out this year you can now be first in line for 2021's release.