Inside our Christmas Stocking

"What products will I find inside the Christmas stocking?"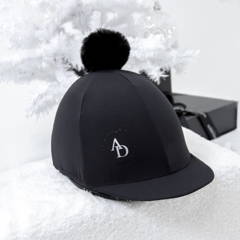 EXCLUSIVE! AD Hat Silk
The first hat silk for AD! Made from 4-way stretch lycra fabric, this product is designed to fit over most helmet sizes crease free. Finished with our signature branding on the front, a super soft black pom and a grey panel under the peak - these silks are very chic and the perfect match to your AD wardrobe.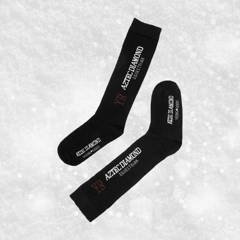 AD YR Bamboo Training Socks
Following in the footsteps of our Adult line, our Young Rider Socks have been Knitted in cotton yarn with added cool max for comfort. Perfect under riding boots, these long socks go up to a UK size 1. Please note this product is non returnable.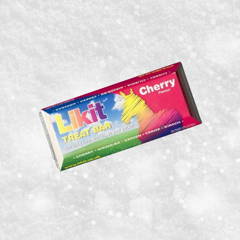 Lickit Snacks! Cherry Treat Bar
Featuring super handy resealable packaging to keep treats fresh and tidy, and designed just like a chocolate bar, the Likit Treat Bar can be simply snapped into smaller pieces to ensure your horse or pony are always on their very best behaviour.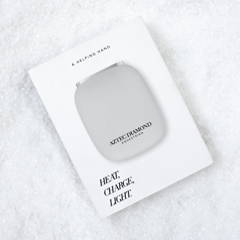 EXCLUSIVE! AD's A Helping Hand
The perfect tool for winter days or evenings at the yard. Not only is this amazing product pocket size to conveniently take with you anywhere you go, it has been designed to give you a helping hand; whether this be warming your hands or keeping you connected by charging your devices. Along with many features, presented in a sleek modern design- this product is going to be your new best friend.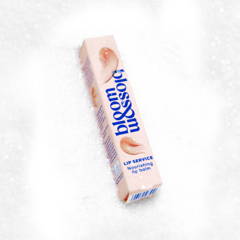 Bloom & Blossom's Lip Service
Say hello to four powerful ingredients that together heal, hydrate and soften.
100% Naturally Derived – The key here is Lanolin. With its oils so similar to your skin's natural oils it easily absorbs deeply into your skin. Inside you'll also find, Coconut Oil, Passionflower Oil and Glycerin.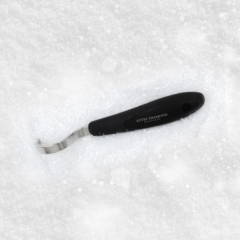 EXCLUSIVE! AD Hoof Pick
A grooming bag must have! We've designed a new branded hoof pick to add to your grooming box. Perfect for winter months - made with a strong aluminium pick to remove all dirt, sand and ice, finished with a rubber no slip, wipe clean handle - because everybody needs a little bit more AD in their life.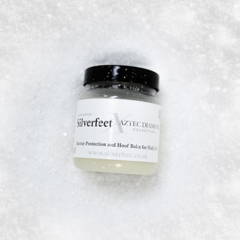 AD X Silver Feet Hoof Balm
The first silver-based antimicrobial hoof balm proven to prevent the growth of equine hoof bacteria and fungi which can lead to the development of thrush and white line disease. Reduces odour and provides year round protection to maintain strong and healthy hooves. The balm does not alter but enhances natural hoof colour.
Terms & Conditions
AD stockings are a PRE SALE item. Any orders contacting one of our Christmas stockings will be shipped in November along with any other products on this order.
Returns information – AD Christmas Stocking can not be returned for a refund or exchange. The full product description and details can be found above, this way you will be aware of exactly what is contained in the calendar. If you need to exchange a clothing product for a different size, please contact out customer services team at info@aztecdiamondequestrian.com.
If you have any issues with any product contained in the advent calendar, please contact our customer service team.