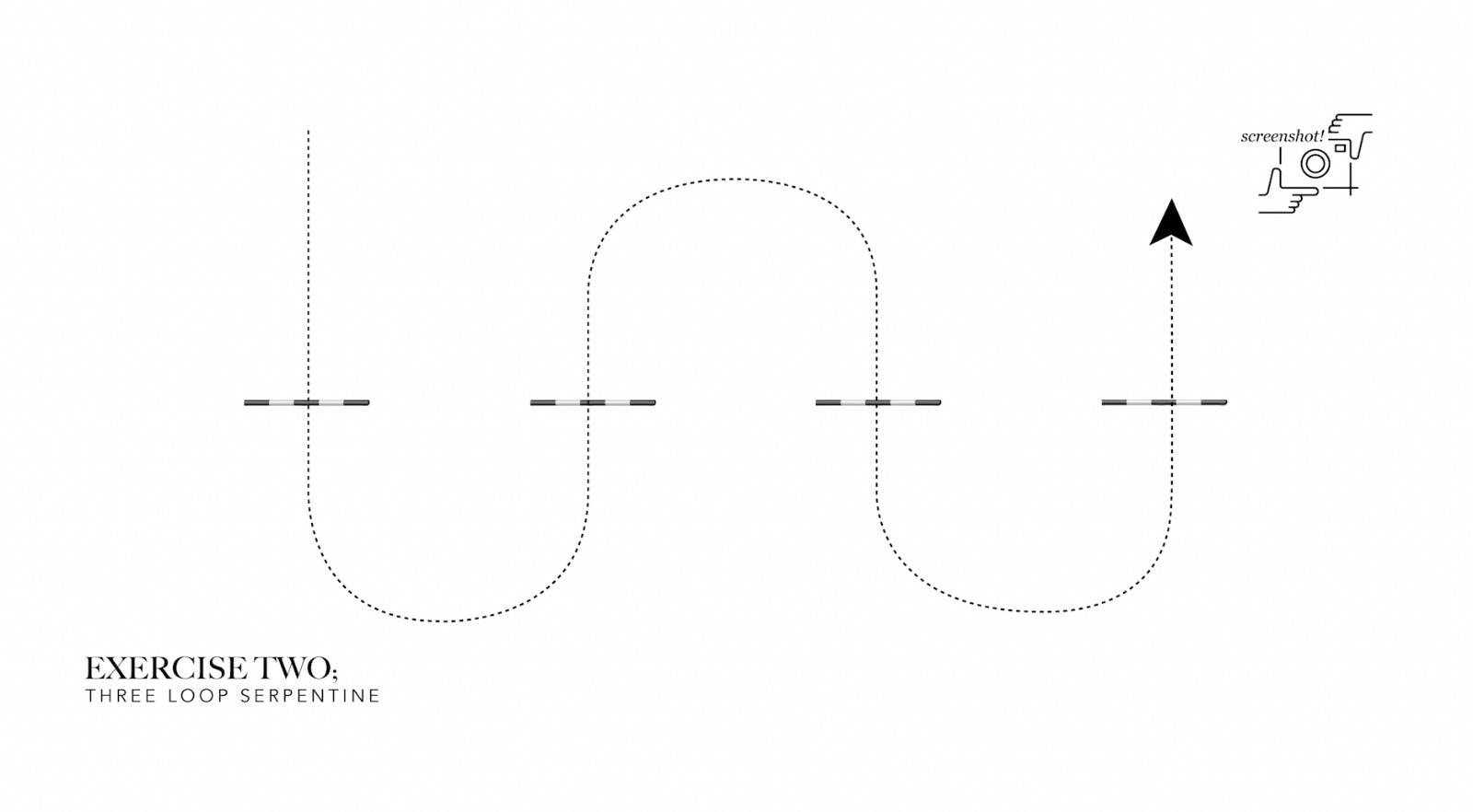 WHAT IS JUMPING ON SERPENTINE?
This serpentine exercise is another one that can be started over poles, depending on the experience and ability of horse and rider, then progressed on to cross poles or fences, when ready or more experienced. This exercise helps with control when turning, straightness, and can also be used to help with lead leg changes. Easy and simple to set up.
AIM
This exercise will help to improve rider control of both the horses way of going, and direction of travel. It will help you to develop a good, consistent rhythm in trot and canter, improve balance as well as helping to establish or improve canter lead changes. It is quick and easy to set up for those who don't have any help on the ground.
HOW TO START AND PROGRESS
Ride the exercise equally on both reins first in trot, then canter, to allow you to compare your horses/ponies way of going on each rein and also straightness. Start in trot with poles, progress to canter, initially come back to trot to change lead leg, then use flying changes. Depending on your ability and experience start
with trot poles, then add fences making them progressively more technical.